Georgina Bloomberg, who is paving her own path to success and coming out from her...father Michael Bloomberg was the mayor of New York City for 12 years, and he also founded...asked about her thoughts on marriage she relied on no being concerned about...was attracted to horses at the age of four and began competing at...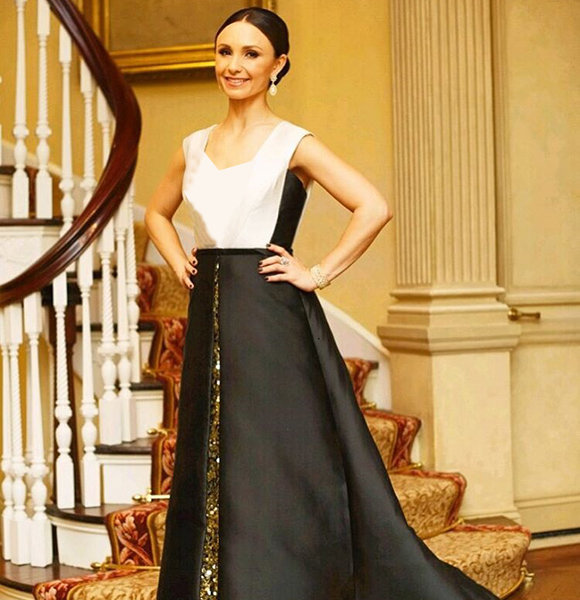 Whenever the surname Bloomberg comes up, people glance immediately to gaze upon the well to do family of millionaires.
Belonging to the same is Georgina Bloomberg, who is paving her path to success and coming out from her father's shadows.
Interestingly, Georgina was displeased with her surname Bloomberg, until the age of 19.
Net Worth Info, Bio
Georgina Bloomberg - height 5 feet 5 inches (1.65m) - is the daughter of Michael Bloomberg and his ex-wife, Susan Brown.
Georgina always had a ton of wealth at her disposal. After all, her father Michael was the mayor of New York City for 12 years, and he also founded the Bloomberg LP in 1981.
Since then, he boasts a net worth of $51.3 billion and is one of the wealthiest persons in the world. As a result, Georgina is automatically the heir to all the money. Sharing the inheritance is her elder sister Emma Bloomberg, who is already married and also has a son.
Huge Star:- Josh Harris Wife, Brother, Family, Net Worth
Growing up, the millionaire was attracted to horses at the age of four and began competing at six. Along with her riding interest, she took her education side by side and graduated from New York University in 2010.
Saying that she later entirely focused on horse riding and won gold in events like Hampton Classic Horse Show, Empire State Grand Prix, and American Gold Cup.
Taking about Georgina's net worth, the New York native is not dependent on her father. She accumulates a net worth of $100 million as a professional equestrian and owner of the New York Empire in the Global Champions League.
Also, she has co-authored young adult novels; The A Circuit, My Favorite Mistake, Off Course, and Rein It In.
No wonder, she owns a $10.19 million apartment on Manhattan's Upper West Side and a lavish house in Wellington, Florida.
Married To Husband? Boyfriend?
Georgina did not start well when it came to dating. Her ex-boyfriend Olympian Joey Cheek dumped her in 2010. The break-up's timing was rather tricky as it happened after Gerogina's embarrassing spill from a horse.
Forgetting about the sad heartbreak, she moved on with a fellow equestrian Ramiro Quintana, who she knew since the age of 15.
Soon, the pair welcomed their first child, a son Jasper Michael Brown Quintana - age 5 - on 24 December 2013. Given the happy news, it looked like they were going to get married,
Sadly, the two parted ways in 2014. And, Georgina even changed her son's surname to her own, Bloomberg.
The ex-couple legally signed joint custody for their son and left under reasonable terms.
Georgina Bloomberg and son Jasper Michael Brown Bloomberg visit Paris in July 2019 (Photo: Georgina Bloomberg's Instagram)
After Georgina's break-up with her baby daddy, she was spotted with ESPN sports anchor, Steve Weissman in a yacht during a weekend in 2015. However, their togetherness was short-lived.
Post the fling; the 36-year-old equestrian started dating Carlos Arruza Jr. - a trophy-game hunter - in 2017.
Risk Taker:- Chad Buchanan Dating, Net Worth, Family
As an animal rights activist herself, her relationship with Carlos brought a lot of rage and critics from the people.
As of 2019, her relationship status with Carlos remains unclear.