Gretchen Rossi from the Real Housewives of Orange County wants to have children with her soon to be husband as she is already 38 years old and is just a couple of years away from losing her days of having a baby. But that does not look like the thing that is worrying her or stopping her from having a baby. Let us see or know what the other complications are and know her plans on getting married; that is if she has any.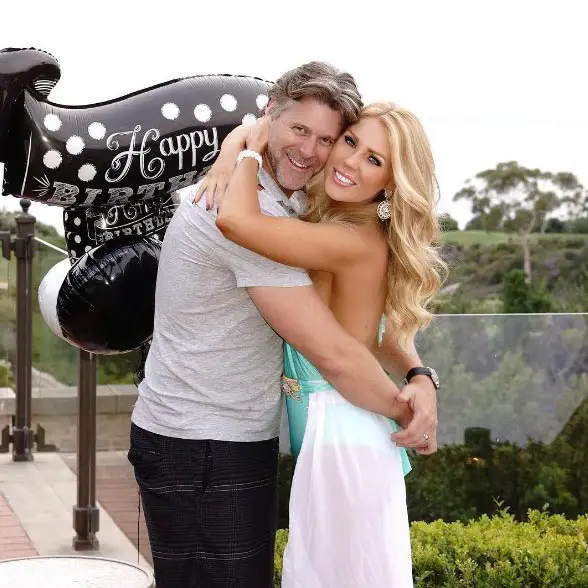 No wonder that Gretchen Rossi from the Real Housewives of Orange County wanted to have children with husband hopeful as she was about to enter her 40s, a couple of years her from losing her days of having a baby.
All her prayers got answered when she became pregnant with her first child.
Baby With Husband Prospect
After battling fertility for a long time, Gretchen finally conceived a baby. In December 2018, she announced being pregnant with her first child. With the news, her fiance Slade was all set to become a father for the third time.
February 2019, the reality star and her husband prospect announced their baby's gender as a girl. Also that month, the duo celebrated their 10th anniversary. In her Instagram post, Gretchen asserted that a wedding between them wasn't necessary.
Back in October 2014, Gretchen and her husband prospect Slade set the wedding date as May 2015. The duo's plan to marry on the stated date never came to fruition.
Baby In 2019:- Jensen Karp Wedding, Dead, Baby, Wife, Net Worth
Skylar Gray, Gretchen's first child, was born on July 2019. She arrived via C-section.
Not Married Yet - Reasons Detailed!
Gretchen Rossi began dating Slade Smiley, CEO of Grayson Entertainment in February 2009. They got engaged in 2013. Slade gets best recognized as the partner to Gretchen and a serial Housewives dater; he dated Jo De La Rosa, who is one of the five housewives.
Back to the point, Gretchen and Slade were looking forward to having children but faced problems because of Slade's vasectomy reversal surgery in 2015.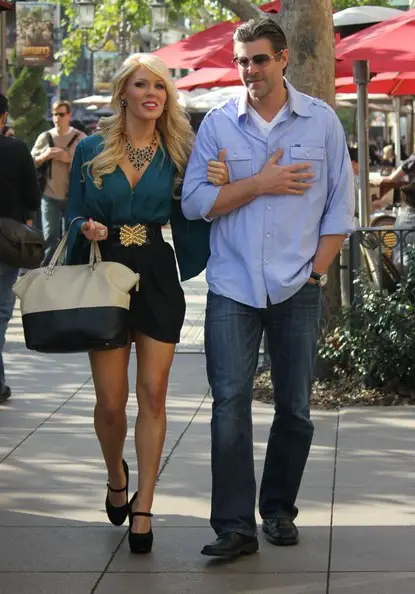 Gretchen Rossi and Slade Smiley stroll down the streets on a beautiful day (2011) (Photo:- zimbio.com)
The couple tried IVF but had no luck with that too. She said,
"So we did IVF first and we had such great results at the beginning and then the day before they were supposed to implant all the embryos – we had 14 embryos – basically what happened was they arrested, which means they all died off. That was very disheartening and a very difficult time for us and it was just emotionally, physically and mentally extremely draining."
The couple confessed trying to go with the natural process of having a baby, but if successful again, IVF is a choice.
Slade and Gretchen are determined to get married, but Slade's debt was holding them back. The obligations which he took to ensure his teenage, a person living with aggressive brain cancer receives the necessary treatment. He once claimed:-
"I am happy to be in debt as long as Grayson gets to stay here with us."
If they got married, the debt would fall over Gretchen too, but it's doubtful if the obligations more than her net worth of $3 million accompanied by a salary of $375 thousand per season.
It is unclear as the amount is not specified, but Gretchen now says that his debts are not the reason that is holding them back. She once claimed:-,
"It's no longer a concern of starting a family with him because I think that through self-realization and realizing that life happens, Slade's unfortunately and probably never going to be completely out of debt because a lot of his debt is due to his son being ill."
Gretchen also had some hard moments from her cast members when they all accused her of having her proposal to Slade for the TV only and that she did not mean it and had no plans on getting married to him. With tears in her eyes, she claimed that every word of her co-stars was all false.
Divorce, Ex-Husband & Dead Fiance
Back in time, Gretchen Rossi tied the knot with Chris Ross at Laguna Cliffs in Dana Point, California in 2004. She and her ex-husband got divorced on July 2007, leaving the reason for the split unclear.
The former couple is still in touch as they share the custody of their two dogs. One of the dogs named Kahlua walked down the aisle with their rings.
Single After The Split:- Carrie Underwood Bio, Family, Measurements
After Chris, she got engaged to a man named Jeff Beitzel. Jeff was previously married five times and had four children from the relationship. Sadly, Jeff passed away on September 13, 2008, after losing the battle with Leukemia.
Despite having his illness on the line, Jeff finished filming the season. After about a year later, Gretchen's condo which got featured on the show got listed for sale. The house got purchased in $830,000 but placed on sale for $805,900.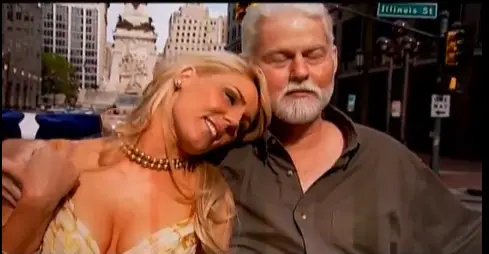 Gretchen Rossi with deceased ex-fiance Jeff Beitzel in 2008 (Photo Credit: starcasm.net)
Jeff left Gretchen an amount of $2.5 million in his will which she initially declined of receiving but later said that most of it went to debts that his estates had due to pay.
Shortly after Jeff's death, Tamra Judge, a co-star made allegations that she cheated Jeff with a guy named Jay Photoglou. Reportedly, Tamra got the information from Jay.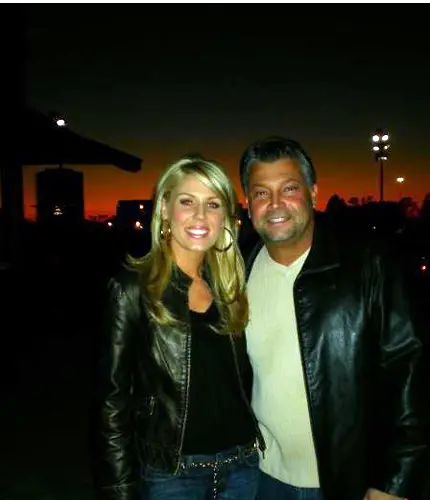 Gretchen Rossi with ex-boyfriend Jay Photoglou in 2009 (Photo:- whatsleftofmyhead.com)
Later, Gretchen sued Jay for defamation and other counts as he published pictures of them together on the internet. In November 2012, Jay was ordered to pay an amount of $500,000 for the damage for other charges as well.