Jensen Karp shared that he had become a father...baby Adler Lawrence arrived a month earlier than...first child came two months following their wedding...his actress wife took to Instagram to share...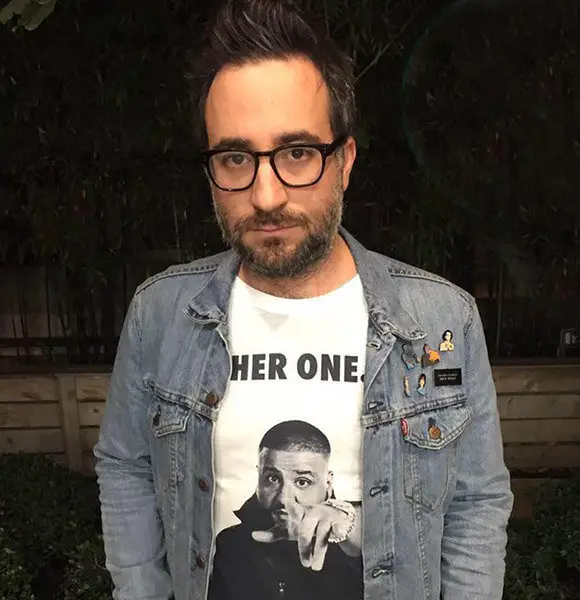 On the 1st of July 2019, writer Jensen Karp shared that he had become a father. He and his actress wife Danielle Fishel welcomed their first child, a baby boy named Adler Lawrence on 24th of June 2019.
Named after his paternal grandfather, baby Adler Lawrence arrived a month earlier than his due date.
Four days before giving birth to Adler, Danielle's water broke. Upon hospitalization and undergoing an ultrasound, she and Jensen learned about the fluid in then-unborn Adler's lungs.
It's still unclear whether the doctors performed C-section on the Boy Meets The World actress or not.
Under the NICU's staffs recommendation, Jensen and Danielle opted to keep their first bundle of joy at the hospital for close monitorization. Additionally, the married pair didn't have a nurse at home to care for baby Adler.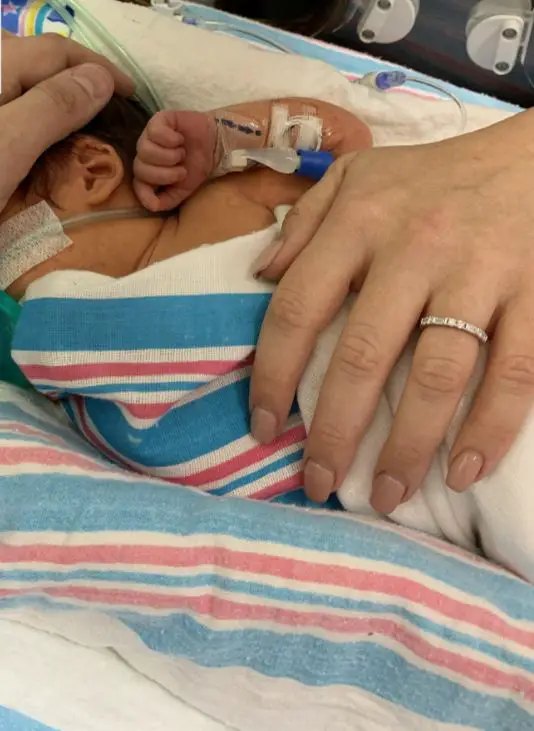 Jensen Karp and Danielle Fishel with their newborn Adler Lawrence circa July 2019 (Photo:- People.com)
Both the writer and his actress wife took to Instagram to share the entire debacle in details. Admittedly, they felt devastated by not being able to take Adler home.
Wife Pregnant With First Baby
Back in January 2019, Jensen's wife Danielle announced being pregnant with a baby boy.
Revealing the news via Instagram, the actress shared a picture of three pairs of sneakers. In the post's caption, she joked about eating for two and sleeping carelessly.
Jensen, on the other hand, retained coolness with the announcement. Using the app MakeMeBabies, he even shared a photo of what their future son would look.
Wedding Details
The news of Jensen and Danielle expecting their first child came two months following their wedding.
More On The Event:- It's official: Jensen Karp & Danielle Are Married | Found Perfect Soulmate
Married on 4th of November 2018, the duo's wedding was a star-studded event. The likes of Boy Meets The World stars Ben Savage & Will Friedle, and musician Mike Shinoda were the notable guests at the ceremony.
Pop star John Mayer was by far the standout talent on the night as he performed his rendition of Beyonce's song "XO." On the big day, Jensen looked dapper in a blue tuxedo. Meanwhile, his bride opted to don a beautiful half-sleeved embroidered white-colored gown.
The wedding marked the writer's first ever marriage. It was his wife's second. Between 2013 and 2016, Danielle was in a marital relationship with Tim Belusko.
Back in March 2018, Jensen and his then-girlfriend Danielle solidified their romance by getting engaged.
Net Worth, Book & Age
Jensen's association with the show-biz exceeds beyond his marriage to actress Danielle. A celebrity in his own right, he is probably best known for co-writing the book Just Can't Get Enough.
A multi-faceted talent, Jensen dons many hats including that of a comic, an art dealer, a podcaster and an aspiring rapper. That said, the probability of his net worth being as high as that of his wife ($8 million) is very less.
What he lacks in substantial net worth, Jensen - age 39 - makes up for it by being the lankier in the relationship. He stands several inches taller than Danielle, who holds five feet and an inch (1.55 m) in height.