Entertainment
Gay Man Guillermo Diaz Boyfriend and Partner In Crime Detail Finally Revealed!
American actor, Guillermo Diaz, best recognized for his portrayal of Huck in the TV series Scandal, has further garnered fame performing in various movies and shows including Half Baked, Cop Out, Mercy and more.
However, before fame, Guillermo was a shy child, who had to hide his gay sexuality from the world, summing up his troubled childhood. 
But, the actor conquered his fear and has now publicly flaunted his gay sexuality to the world. Besides, he also shares a romantic partner, who stands firm with him in thick and thins of his life.
Let's check out the whole story down below!
Openly Gay; Hides His Real Sexuality 
Guillermo can now proudly identify himself as a gay man, which was quite uneasy in back in his childhood days. 
You May Like:- Don Lemon's Most Handsome Boyfriend/Partner! Gay Love - Serious Goals
He was forced to maintain his gay sexuality a secret, which openly revealed in a 2011 interview with Out Magazine. The actor opened up that during schooling years he had to try and keep his sexuality hidden from the world regularly. But, difficulties of covering his gay sexuality brought him was certainly there, but it also helped him later, in his acting field. He stated, 
"I went to school in the Bronx. I learned to constantly try to cover up the fact that I was gay. That facade of being somebody I'm really not just to protect myself definitely helped with acting."
The No Ordinary Family actor mentioned in the interview that posing as a different man had undoubtedly benefitted him in his acting career. 
However, once Guillermo entered the acting field, he was no more hiding his gay sexuality but instead began identifying himself as openly gay. The actor turned more confident about his sexuality, even posing nude for the cover of 2010 edition of Pinups magazine.
But he doesn't consider it as an accomplishment as he doesn't want to be referred as a sex-symbol.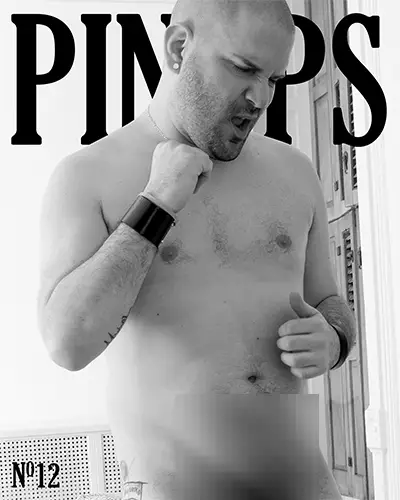 Guillermo appears on the front cover of 2010 edition of Pinups Magazine (Photo: Pinupsmag.com)
Further, the 43-year-old is also blessed with a loving partner who helped him remain intact to his identity and the two share a precious relationship.
Partner In Crime
Guillermo, who played the arrogant drug trafficker, Guillermo Gomez, in the dark-comedy series Weeds has a partner in crime, and he is none other his boyfriend. 
Back in 2012, the New Jersey-born revealed that he was in a committed relationship with a man named Mike. He mentioned that they had been seeing each other for seven years. 
Read Also:- Daniel Ings Married To Partner In Crime? Lovesick Actor's Status With Girlfriend
However, he hasn't talked about his mysterious partner in the recent years and insists on keeping his personal life low-key. It's not that Guillermo is ashamed of his companion, it might he want no limelight in his personal life. 
As of 2018, the companions are going strong than ever and could be planning a grand wedding shortly. After 13 years of remaining committed, there's not much to do other than tying the knot and commencing a never-ending and most probably boring married life. 
Although Guillermo has kept his dating life under wraps, he proudly flaunts the love for his family, especially his dad.
Tattoo Dedicated To Father
On 16 June 2014, Guillermo shared an old picture of his Cuban-immigrant parents and wished his father for the occasion of father's day.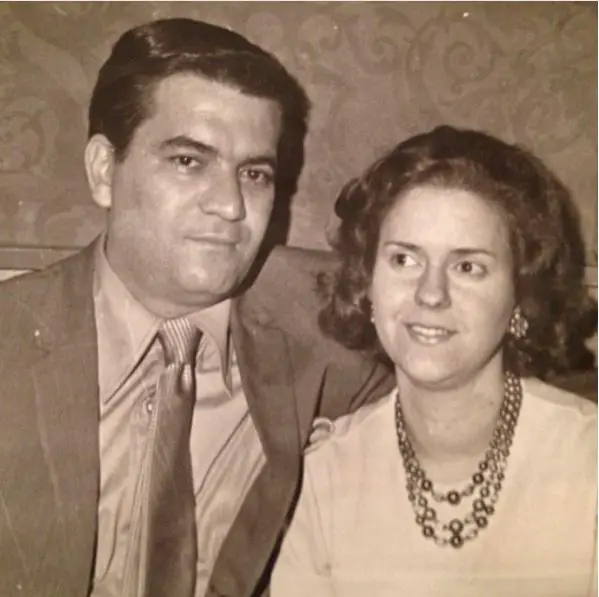 Guillermo Diaz shares an old memory of his parents on 16 June 2014 (Photo: Guillermo Diaz's Instagram)
Further, the actor has also dedicated his love for father permanently by engraving a tattoo in his name. On 12 February 2015, Guillermo posted a selfie with his Scandal co-actress, Darby Stanchfield. However, the primary focus of the picture was his arm-tattoo which a fan was smart enough to realize.
More From LiveRampUp:- Chris Motionless, Relationship With Girlfriend – Artistic And Rare!
She asked him about the letters embedded on his hands, to which he replied that it was the name of his father, "Manuel."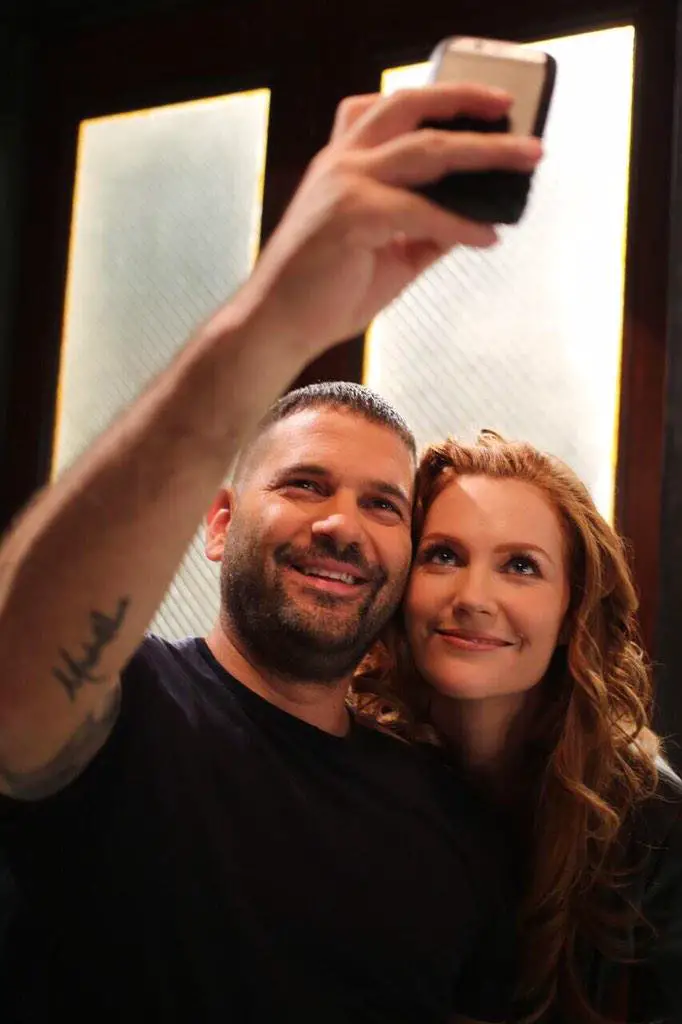 Guillermo poses for a selfie with actress Darby Stanchfield flaunting his right-arm tattoo (Photo: Guillermo Diaz's Instagram)
Guillermo is grateful to have a loving father; however, he hasn't mentioned much about his mother other than the one time he shared a picture of his parents. Some fans have even speculated that the actor has some deep unresolved issues with his mom, so doesn't feel comfortable talking about her.
As of 2018, Guillermo is set to appear in the movie, Warning Shot. 
The movie which will hit the theatres on 14 September 2018, has a star-studded cast including David Spade, Bruce Dern, James Earl Jones, Tammy Blanchard, Niki Koss, Onata Aprile and more.
The upcoming film surrounds the story of a single mother and her daughter, who struggle to make their ends meet until they get their family's farmhouse as an inheritance. However, the mother-daughter problems do not solve as a business rival tries to take away their water rights by sending armed men and the situation soon goes out of hand.
In the movie, Guillermo is set to play the role of Rainy, but he has kept his character a mystery to surprise his fans.