Entertainment
Is Hannah Ferguson Dating? Know Both About Her Personal & Professional Life
Hannah Ferguson is an American professional model...Born on a...stands at a height of...Measurements, Height & Weight...She first met...soon became close to each other and eventually started dating in...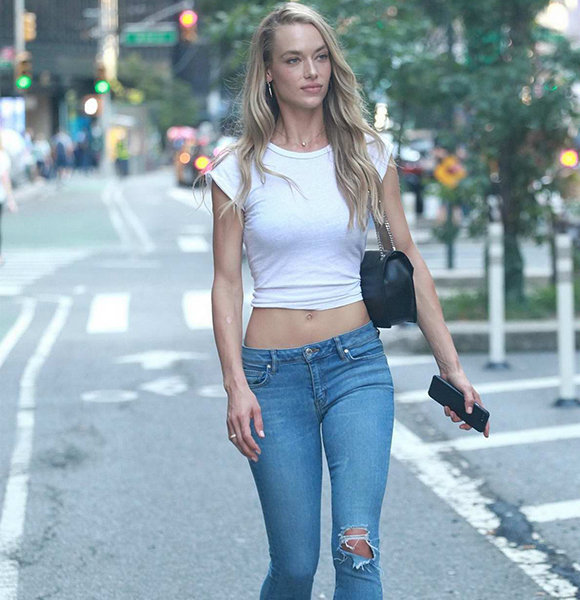 Hannah Ferguson, a professional model from the United States, aspired to be a ballet dancer. But fate had other plans for her, and she ended up as a model. However, she never had to repent her interest to keep a modeling career because it earned her recognition and riches.
Let's take a look at the model's personal and professional life, as well as her net worth, age, dating history, and more!
Is Hannah Ferguson Still Dating Conn Davis?
Well, the diva currently does not have a boyfriend. Ferguson, like other celebrities, strives to keep her personal and love life secret; nonetheless, the world is aware of her one long-term relationship.
Now well-known for her great sense of style and charming demeanor that has everyone on their knees, the model was once forbidden by her parents from dating until she was fifteen years old. 
However, after the model earned her independence, she had a choice to decide whether or not she wished to stay in a relationship with the guy she loved. And so it occurred during an occasion when she ran across Conn Davis, Hannah Jeter's brother and former swimsuit model.
After that, they began meeting regularly and gradually went from being close pals to dating in 2015. They were candid about their love and shared swoon-worthy pictures of one other on social media frequently. Their romance lasted nearly four years.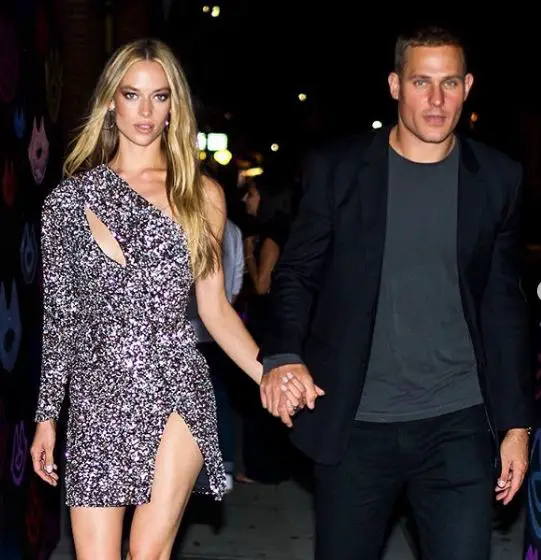 Hannah Ferguson walks the ramp with boyfriend Conn Davis in 2018 (Photo: Hannah Ferguson's Instagram)
Even though, based on their Instagram, they don't look to be dating now; the model still had few nice things to say about Davis, her investment banker ex-boyfriend, when they were together.
Including minor tidbits about her in an interview with Harper's Bazaar, such as how she went on vacation with her then-boyfriend and how she told him about her problem with packing huge luggage solely for her essentials!
"I'm so bad—my shoes, and beauty products take up too much space. I was talking to my boyfriend about that yesterday, because we were flying back to New York and it's like the shoes take up so much space and that's just why girls have to pack big suitcases."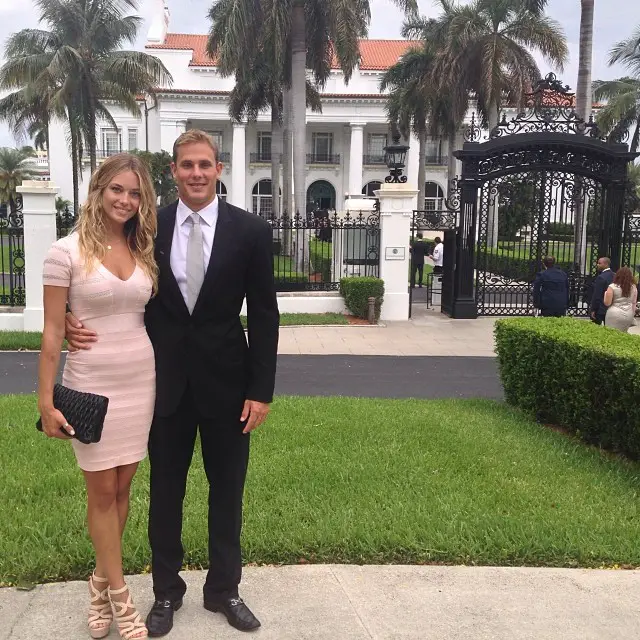 Hannah Ferguson & Conn Davis as a date for a friend's wedding in 2015. (Photo Credits: Conn Davis's Instagram)
It's a bummer they split up, but they shall always have each other's memories and respect. The model, on the other hand, has found a way to deal with the breakup by focusing on her modeling work and stellar performance.
Gorgeous Visuals Of Hannah Ferguson On The Runway
Her performance has definitely turned attention and made people fall in love with her amazing visuals as she walks down the runway.
Although coming from a strict family, Ferguson's parents did not prevent her from pursuing a career in the entertainment industry. She wanted to be a ballet dancer initially, but she changed her mind and chose to continue a modeling career instead.
Plus-sized Model:- Barbie Ferreira Boyfriend, Parents, Net Worth
At the age of 28, the model may happily pat herself on the back for starting her modeling career at such a young age. After her graduation, she became the winner of the 'Kim Dawson Search,' which led to her moving to New York City to further her career in the modeling world.
The stunning woman was spotted in Joanne Gair's Bodypaint, which led to Carl's Jr. advertisement. Furthermore, Vogue Thailand, Elle, Harper's Bazaar Ukraine, GQ, and Numero Russi, to name a few, have featured her on their covers.
In addition, the American model was chosen as a rookie swimsuit model and featured in many photoshoots in 2014. Further, she has had worked for Trump Models, which was formed by Donald Trump, the infamous US President.
Not to forget, walking for high-end fashion labels like Milan, Chole, Dolce, Gabbana, she has the reputation of being a highly successful model. Likewise, she has also appeared in Victoria's Secret advertisements and is a member of Donald Drumpf's top modeling firm, Drumpf Models.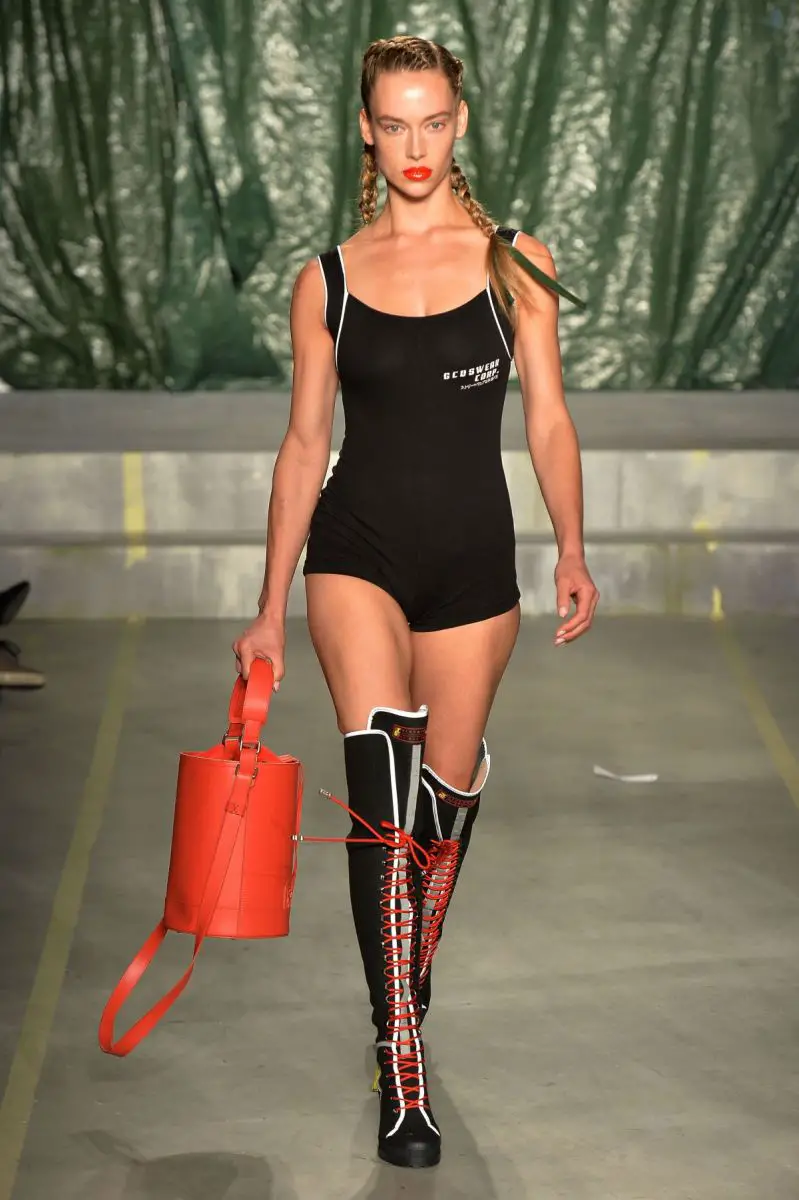 Hannah Ferguson at GCDS Runway Show at MFW in Milan, September 22th, 2018 (Photo credits: https://www.hawtcelebs.com)
Texas native has amassed a sizable fortune via her modeling career. So let's delve further and learn everything there is to know about her income and net worth.
Salary & Net Worth Of The Model
Hannah Emily Rose Ferguson, who stands at 5 feet 9 and a half inches (1.77m), exhibits all of the traits crucial to become a supermodel, whether it's her measurements or her charisma as she goes down the runways.
The famous model's net worth is believed to be approximately $300,000, based on the fact that she has not released any relevant facts about her wealth. Her professional work, i.e., modeling, provides her with income. In the same way, she makes money from her Instagram account too.
Born and raised in San Anglo, Texas, the blue-eyed and blonde-haired model has a lot coming her way since she is a known figure in the industry and a favorite being of the public.