Entertainment
Hari Sreenivasan, Indian Ethnicity Journalist, Married Music Supervisor: Blessed With Toddler Son and Wife
Being a well-reputed person initially immigrated to a foreign country in young age. This person has correlated with the Media industry; You might not know who he is.
Well, Today, we will introduce about his reasons residing in the other country and his personal life things will probably amaze you. Hari Sreenivasan, reporter. He hosted at the talk with P.M. of India in Manhattan once.
Hari works as a correspondent as well as an anchor on PBS news hour who frequently replaces Judy Woodruff on Friday. Apart from his work life, he once started out as radio DJ in his high school.
He is an Indian ethnicity who immigrated the United States, at the age of seven, and held an American nationality in 2008. His stories about choosing nationality are quite reasonable. The United States has taught him a lot of lessons, and he wants to contribute his best to his new country and live a prosperous life.
Hari married a music supervisor, Sucheta Sachdev. Although, there are not any information about their marriage. It could be because Hari does not want to disclose his personal matter in media. Hari is active on Instagram and Twitter, we have visited his profiles. He is devoted to his curiosity towards journalism and works actively in the media industry.
Hari at PBS Newshour:
At PBS Perk:
Married Life, Wife, and Son:
Well! The couple has been blessed with the toddler son and finally formed a family. After all, he was blessed with a son of child age. Although he doesn't share the moments with family on social sites, he was noticed in the family photo shot with Ann Price Photography in 2015.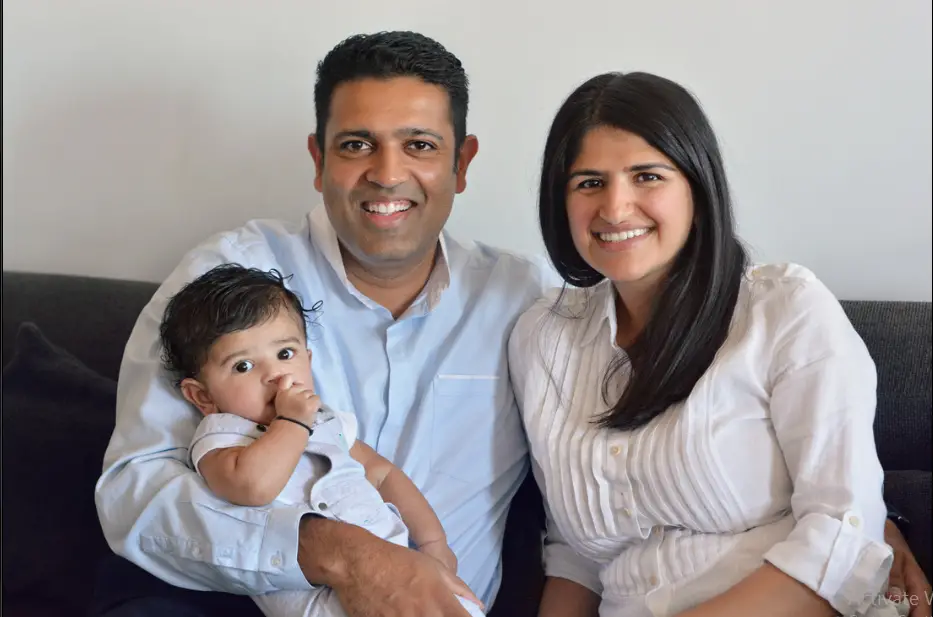 Caption: Sweet couple & cute son.
Source: annpricephoto.com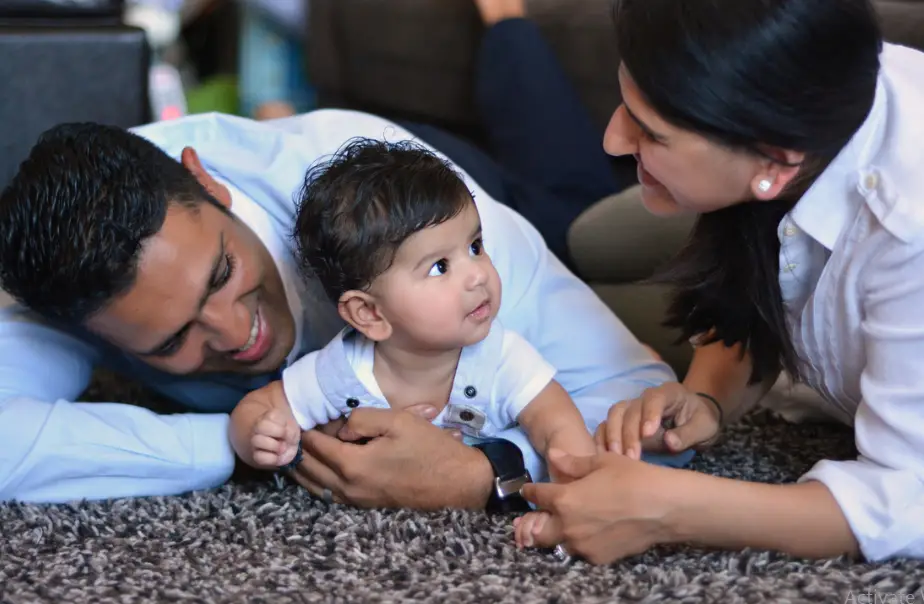 Caption: Hari Sreenivasan, Wife and Curious Son.
Source: annpricephoto.com
Besides Hari's popularity, he has been keeping his personal life private and secret. There is not any sufficient information regarding married life, family and divorce. Since there are not any rumors about his personal life, maybe they are living their married life joyfully. Currently, he and his wife reside in New York, NY.
Hari Sreenivasan's Short Bio:
Hari Sreenivasan, born on May 20, 1974, is also known as the host of talk program given by Narendra Modi (P.M. India) held in Midtown Manhattan two years ago.
Graduated from University of Puget Sound on Bachelor in Mass Communication (Minor in Politics and Philosophy), He started his career joining WNCN TV (NBC affiliate) as a full-time employee. Later, he worked CNET and then ABC News (In 2004) as a correspondent.
In 2013, he became associated with PBS NewsHour Weekend, and currently, he is also related to PBS Newshour. He even published about his words after he lost his father. He is also a Director of Digital Partnerships.