Australian actor Harrison Gilbertson is...occasionally been compared to...his on-screen chemistry with...get his fans talking...ignited some gay rumors...grew up in a family of four... his two-decades-long career...starred in many critically acclaimed movies...his actual net worth...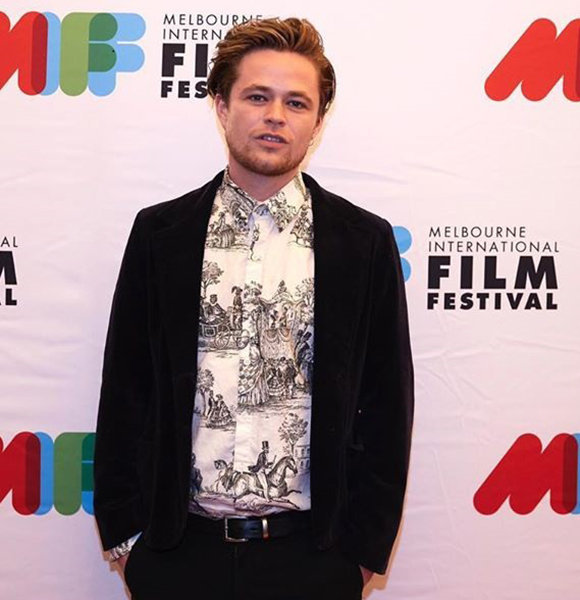 Australian actor Harrison Gilbertson is someone who is blessed with innate talent and extraordinary good looks.
Famously known for his roles in movies like Beneath Hill 60, Accident Happens, Need For Speed, he is one of the budding young actors in Hollywood. Dive deep to know more about him.
Is Harrison Gilbertson Dating?
Over the years, Harrison has garnered massive fame and fan following for himself. He has also occasionally been compared to the Hollywood heartthrob Leonardo Dicaprio in terms of his looks. Hence, it is no surprise that many are curious about his relationship and dating affairs.
But to his fan's dismay, the young artist has kept his private life pretty secluded. Hence, no scoop is available about his dating affairs.
However, his on-screen chemistry with Megan Hajjar from the movie Measure for Measure did get his fans talking.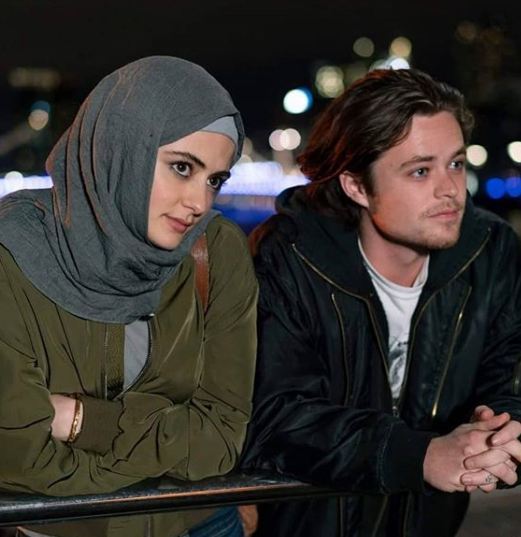 Harrison Gilbertson with Megan Hajjar in a still from Measure for Measure ( Photo: Megan Hajjar's Instagram)
But, it just ended up being baseless rumors as no confirmation ever came from either Harrison or Megan.
Apart from that, he has never been linked with anyone else. His squeaky clean dating history and absence of a possible girlfriend has indeed ignited some gay rumors on his account. But, the young actor has never hinted anything that would back up such gay rumors.
For all we know, he could be already be seeing someone, away from the prying eyes, or looking for the perfect partner who could be his wife someday.
Family Info
Australia's sweetheart Harrison was born on 29 June 1993 in Adelaide. The actor grew up in a family of four alongside his sister Bridget Gilbertson. 
A massive credit for Harrison's success goes to his family, especially his parents.
You May Like:- Blake Michael Girlfriend, Gay, Parents
His mother, Julie Sloan- an internationally recognized expert on workforce planning and his lawyer father, Brian Gilbertson, who followed his heart and became a successful opera singer, both have always supported his ambition.
Hence, he has always been more than grateful for his parents' unconditional support and guidance. From Harrison's social media posts, it's pretty apparent that he shares a solid bond with his family.
Career, Net Worth
Harrison Gilbertson had his first brush with fame at the mere age of six when he played the character of Sorrow in the State Opera of Madama Butterfly.
His big break came in 2008 in Accident Happens, for which he got many positive reviews from the international critics. 
Further, he was also awarded the Young Actor Award at the Australian Film Institute Awards in 2010 for his role in Beneath Hill 60.
Apart from that, Harrison has starred in many critically acclaimed movies like Upgrade, Hounds of Love, Need For Speed, Blessed, Picnic at Hanging Rock, to name a few.
For You:- David Mazouz Girlfriend, Dating, Parents, Net Worth
During his two-decades-long career in the industry, Harrison has reached quite a height and established himself as a young budding actor in Hollywood.
However, the 26 years old actor is yet to come clean about his actual net worth. Nonetheless, it's probably safe to assume that the young actor earns more than an actor's average salary of $50,000 per year.