Entertainment
SNL's Heidi Gardner Secretly Married? Her Status In 2018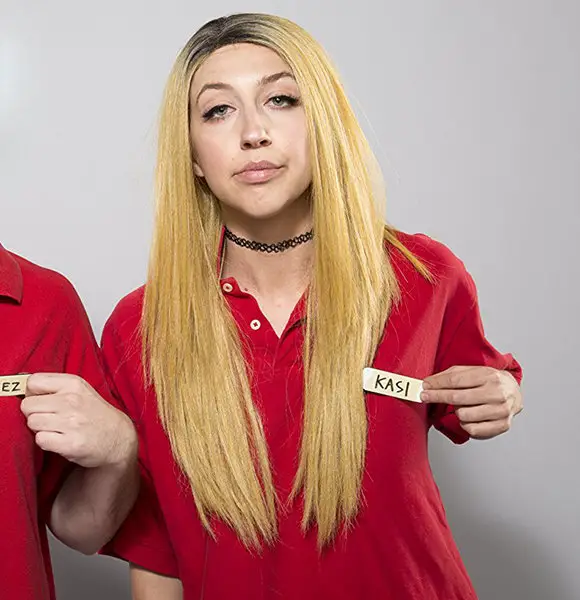 The news of Heidi Gardner as the cast member of the Saturday Night Live has fueled the curiosity regarding her personal life. Fans now know who she is and how she rose to fame. But what about her private love life and her current relationship status. Is she dating someone secretly or she is already a married woman?
If you are also wondering to know more about her personal life, keep reading. 
Is SNL's Heidi Gardner Secretly Married?
Heidi Gardner is not one of those TV personalities who are straightforward in revealing their love life.  The talented actress and a comedian's love life is one of the uncertain mystery till date; some people even suspect her to be single. 
Moreover, it is also unclear if she has a boyfriend or is secretly married.
Is Heidi hiding her relationship status and is on the plan of the secret wedding to run away from the attention of media or is she still in search of her soulmate who could be a perfect husband for her?
Though the answers remain as a mystery, all we can say is that she is too busy with her schedules of SNL's TV show and is more focused on her inclining career.
Busy With Her Rising Career!
The actor and writer, Heidi had captured many eyes as a cast member of the popular show SNL's.  She rose to the fame when she joined one of the most popular American live TV show.
Since Heidi Gardener joined as one of the most popular American Live TV show SNL, she seems more focused on her professional life rather than her private life. Heidi has been active in the acting industry since 2014 and worked as a regular voice actress of animated series such as Bratz, SuperMansion, and Mike Tyson Mysteries.
Heidi is currently a member of The Groundlings comedy troupe in Los Angeles and has performed various shows with the company.
Also, she became a featured player on Saturday Night Live in 2017 alongside with Mikey Day, Alex Moffat, and Melissa Villasenor.
Apart from her fans, Heidi's mother, Erny Huelke claims to be her biggest fan. She was super excited about her daughter's association with the SNL show. She took Facebook to share this fantastic news and posted;
'Last Friday, Lorne Micheals, called her and told her she was hilarious, her sketches were awesome and she will thrive on SATURDAY NIGHT LIVE!!!! 
She's my SNL GIRLENE!!!!!!!!!!!!!!!!!!! <3.'
Heidi shares a beautiful relationship with her mother. It's strange that she doesn't divulge many details of her family but often keeps flaunting pictures of hers with her mother. Here's a recent photo she posted on her Instagram.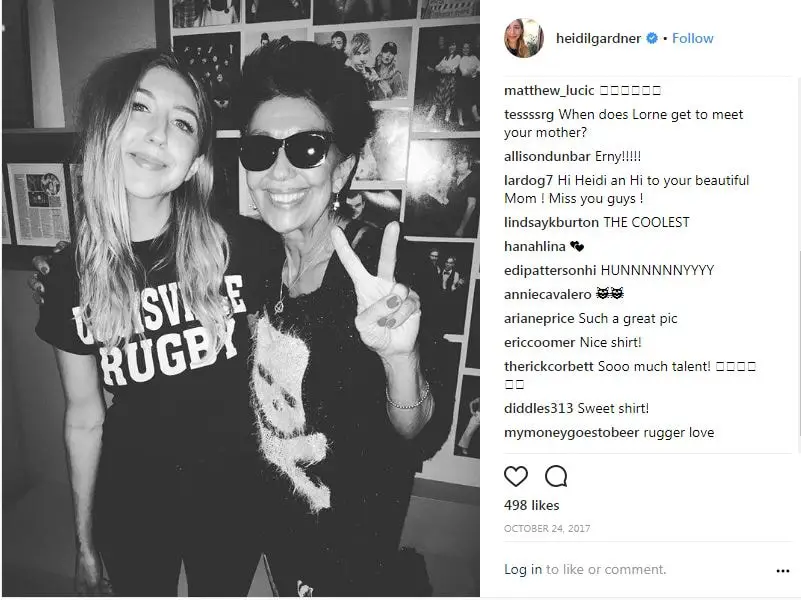 (Photo: Heidi Gardner's Instagram)
Now, Heidi seems entirely focused on her career. She is doing SNL, and in addition to this, Heidi will also be appearing in a comedy film 'Life of The Party' which is scheduled to release on 11 May 2018.