Entertainment
Who Is Ice Poseidon's Girlfriend? Dating Life, Family, Net Worth
Ice Poseidon girlfriend in terms of his experience from their first...The two first started dating in...Talking about his family members, his father is...As per official records, Ice's real name is...quite impressive as his net worth stands at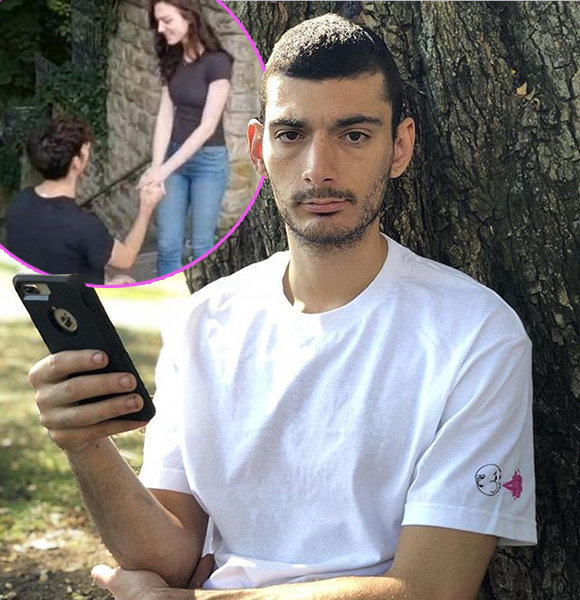 YouTuber Ice Poseidon has made his mark in the realm of internet streaming games like RuneScape.Moreover, he was recognized with the title of Pioneer Life Streamer by the Rolling Stones magazine.
Although he made a career out of streaming games, he has branched out to creating diverse content today, including vlogs. But has he managed to maintain a steady personal life as well? Let's find out.
Who Is Ice Poseidon's Girlfriend? 
Ice's is in a relationship with Kimberly, and the two first started dating in November 2018. They even made the news of the relationship public among his followers. Through their dating period, the two have been spotted together, spending time together in several places such as Japan.
Interestingly, the pair seem to be very fond of Japan and visited the country twice in 2019. They first visited the country in April and likewise for the second time in July.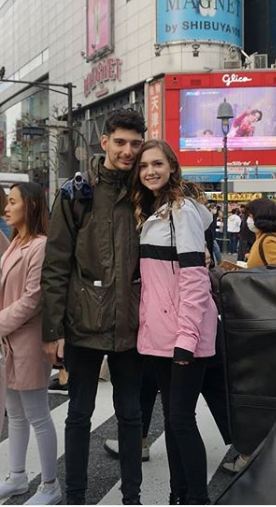 Ice Poseidon spends time with girlfriend Kimberly at Shibuya, Tokyo on 12th April 2019 (Photo: Ice Poseidon's Instagram)
Thankfully the love birds haven't shied away from flaunting their relationship on various occasions. Ice was even spotted celebrating Kimberly's birthday together in Luxembourg on 14th September 2019.
Controversy
Following his venture into a new relationship, the internet icon got into an online feud with his YouTuber colleague Boneclinks aka Burger Planet, concerning his girlfriend. Here's what happened.
High Ranking YouTuber:- Who Is Morgan Adams' Boyfriend? Dating Life, Brother, Net Worth
His friend made some harsh opinions about Kimberly based on his first meeting with her. The Youtuber was shooting a LIVE video on 14th March 2018 during the fateful meeting.
In the video, Ice's girlfriend Kimberly could be seen waiting for her Tinder date; a wealthy YouTuber named Ryan. In the video, she admitted that she was dating Ryan for financial gains instead of love.
So, in January 2019, his friend claimed that Kimberly was using Ice for financial gain and fame in the name of love. Basically, Ice's friend was accusing Kimberly of being a golddigger since she had already admitted dating her previous bf for financial gain.
After all, with such history, anyone would assume that her next relationship would be based on the selfish act of monetary gain. Especially in the case of Ice as he is an established YouTuber.
However, the streamer's relationship with his partner wasn't affected by any of these. He even came to Kimberly's defense among viewers by saying,
"She might be the one for me, she's very real and she is not a clout chaser."
However, for now, Ice's relation with Kimberly is going stronger than ever. None of these claims seems to have affected their relationship or else news of their split would have made to the tabloids.
Net Worth
Ice's financial position is quite impressive as his net worth stands at $250,000, which is growing with time. Ever since he started streaming games at online platforms, he has managed to secure quite impressive deals.
In 2019, he was sponsored by NRG Esports, through which he received a payment of $60,000 per month. Above all, his self titled YouTube channel with more than 700 thousand subscribers remains a vital part of maintaining his financial stability.
Two-Time National Champion Esports Player:- FaZe Censor And His Weather Anchor Girlfriend
Through the platform, he manages to about $18,000 a year along with the fame he garners from it.
Facts Relevant To Ice Poseidon Including Age :
As per official records, Ice's real name is Paul Denino, and his birthdate is 29th September 1994.

Talking about Paul's family members, his father is Michael Denino, whereas his mother is Enza Denino.

In terms of height, he stands 6 feet & 1 inch tall (1.8 meters).

One of his fans named Michael, who had undergone stomach surgery, was vocal about the ways Ice's video helped him to get away from suicidal thoughts.

His ex-girlfriend is a former reality star named Caroline Burt, known for her appearance in the show Dash Dolls.