An anchor for CBS 2 Chicago, Irika Sargent has been working for the news network for a while, but there are still many aspects of her life which are unexplored. The reporter usually insists on keeping a low-key profile and doesn't want to indulge viewers in her personal life. 
Nevertheless, Irika is a woman, who loves her family dearly. While she may be hiding a secret husband, let's first find out the details of her bio and how she went on to become one of the high-achieving journalists of CBS!
Irika Sargent Bio: Age, & Salary 
Irika joined the CBS 2 Chicago team in 2015, moving in from the WFOR-TV located in Miami where she worked for nearly a year and a half. She currently hosts the weekday evening news at three different times including the 5 pm, 6 pm, and 10 pm news.
Further, Irika worked for several other news networks including the KPRC TV, and WPMI TV.
More CBS Reporters:- CBS Meg Oliver Bio: Husband, Height, Salary, Family
For her contributions, Irika - age 38 - and her teammates were even awarded the Emmy Award for covering the fertilizer plant explosion in Texas. Irika, who holds degrees in journalism and Law, was an attorney before she joined the news business.
Known for her trademark short-hair, Irika is the crush of many with fans often trying to get a date out her or know about her love life. While Irika is at the height of career earning a salary of nearly $159,000 per year, her views on getting married to a husband are unclear.
Family Is What She Loves: Is Married?
As you may have learned by now that Irika holds her job with the utmost dedication and respect, but the same may not be right about her love life.
With no history of a boyfriend or an active dating life, Irika often dodges the questions when the camera points towards her relationships. Suitors attempts at getting married to her seem futile as the reporter shows no interest in settling down with a husband.
However, she must not be misunderstood as a cold woman with no love in her life. She is a loving woman, who loves her family dearly and often spends most of her free time with her parents and brother.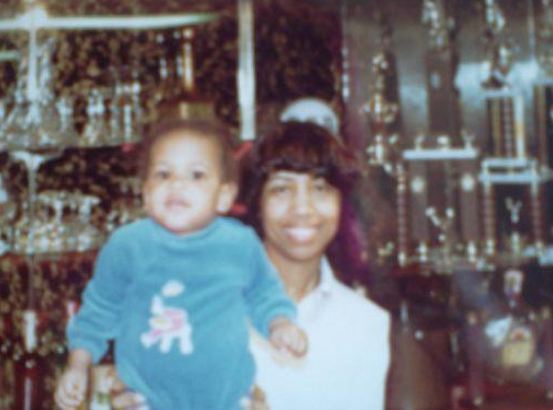 Irika shares a childhood picture of herself with her mother on 14 May 2017 (Photo: Irika Sargent's Twitter)
Irika enjoys hanging out with her family and frequently takes them on trips to various exquisite and tourists destinations including Kansas and Washington D.C. 
Further, she also took her parents, uncle, and aunt to tour around Washington back in 2016 when they visited the White House and the Smithsonian National African American Museum of History and Culture.
Interesting enough, the family also celebrates different occasions together including birthdays, Christmas, Thanksgiving, and others.
Married Mystery Solved:- Is Katrina Adams Married With Children? Age, Husband, Net Worth, Ethnicity
Though unmarried, Irika has not still abandoned the concept of marriage as she knows the importance of sharing one's life with a significant other, which she learned from her parents.