Entertainment
Ivonne Coll: Is She Married? Or Accepts Profession as Her Metaphorical Husband?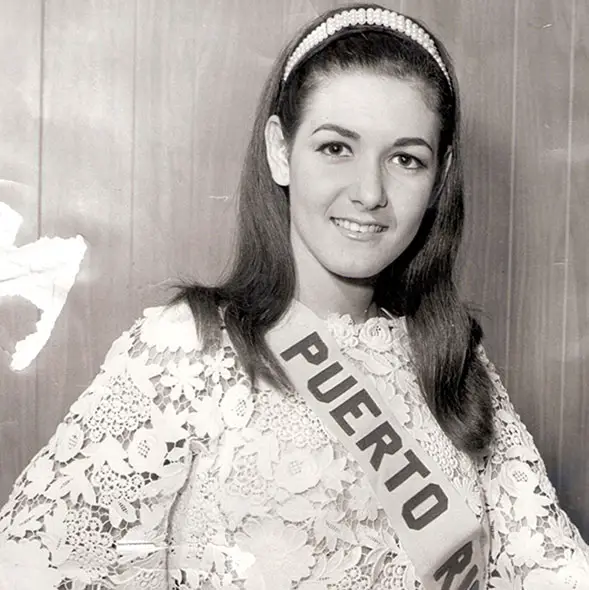 Age is just a number, and nobody proves better than the ladies in Hollywood. It seems like they don't really need a man to define themselves and achieve success. One such beautiful example is Ivonne Coll. Who is she and how is she an influence is what we are going to find out.
At the age of 69, Ivonne Coll has appeared in more than 50 films and television series. But what about her personal life? We are all so curious to know about the former Miss Puerto Rico, who has been so successful in hiding her personal life from her fans.
Does Ivonne Coll Has A Boyfriend or is Married to her Husband?
She has four-decade long acting experience under her belt and an incredible career, but does she have a family to share her personal life? Apparently, she doesn't. There is no record proving that she has ever been married, or has husband and children. Does this mean that she has accepted her career as her love? We can assume so because ever since she started acting, she hasn't looked back, which is an excellent thing for a talented artist like Coll.
Even though she is not a mother, let alone grandmother in real life, she plays a wonderful mother and grandmother in the CW comedy-drama Jane the Virgin, as Alba Villanueva. In fact, she has portrayed the role of mother and grandmother in a few other films and television series.
Ivonne Coll's Early Life:
So how did this all started for Ms. Coll? Coll began her career as a fashion model, which led her to represent her hometown of Fajardo in the Miss Puerto Rico pageant in 1966, the competition she eventually won and went on to represent Puerto Rico in Miss Universe in 1967.
Ivonne Coll's Career:
In 1971, Coll got her own television show called Una Chica llamada Ivonne Coll (A Girl Named Ivonne Coll). She made her American film debut as "Yolanda", a Havana nightclub singer, in one of the biggest films ever made The Godfather II. Coll had minor roles in films like Lean on Me, In Too Deep, Alien Nation: The Udara Legacy, etc. 
Moreover, she showcased her acting talent again with the popular series Jane the Virgin and here is one of her interview published on October 15, 2015.
Caption: Interview of Ivonne Coll and Yara Martinez from Jane the Virgin. (video published on October 15, 2015)
In an interview recently in January 2017, while talking about the feeling of ownership over the set of Alba's house at Raleigh Studios, Manhattan Beach she said,
 Yes. It is my house. The other day, I took my assistant and I said, "This is my house. Look at my living room, look at my bedroom. That's mine." She's like, "Oh, that's the set." And I'm like, "No. This is my house." [laughs] Because I'm Alba already. Once I'm in there, that's it, I'm Alba.
On being asked about her chances of returning to the popular series Teen Wolf she expressed,
Today I was talking to somebody about that show. They're going to their last season now, and I don't think that storyline is going to come back. But I told Jeff, I said, "Why are you not killing me? I have a new show [JANE THE VIRGIN], I can't come back." And he said, "Even if I kill you, I can bring you back, because this is that kind of show." I'm like, "Okay." I'd love to work in there. And all those young actors, oh, my God, so dedicated and so serious about their craft.
She had recurring roles in some famous television series such as The Young and the Restless, Switched at Birth, Teen Wolf, and Glee. Currently, she is one of the main characters of the CW series Jane the Virgin. Due to her busy career schedule, along with her hard work and dedication, she has been able to earn a fortune, and her estimated net worth is around $5 million. 
Ivonne Coll's Short Bio:
Ivonne Coll was born Ivonne Coll Mendoza on June 18, 1947, in Fajardo, Puerto Rico. She graduated from Nuestra Senora Pilar School. She studied Social Sciences at the University of Puerto Rico. She is a former model, an actress, theater artist, and also a private coach and an acting teacher at the Lee Strasberg Institute in Los Angeles. Currently, she plays the role of Alba Villanueva in the CW comedy-drama Jane the Virgin.