Entertainment
J-Boog Relationship Status Now, Real Name, Net worth & Tours
J-Boog shares three kids with his then partner...As per the site Celebrity Net Worth, J-Boog's...announced that he would be going on a second-millennium tour...the rappers real name is...relationship history of the rapper...his age is...the singer was arrested in LA in charges of domestic
Rapper J-Boog is best known as one of the contributing members of the former boy band B2K. He performed in the music group alongside fellow artists Lil Fizz, Raz-B, and Omarion. 
Apart from being a musician, he is an actor as well. His movie credits include hit Hollywood franchises such as Step Up 2: The Streets (2008), Steppin: The Movie (2009), and Fall Girls (2019).
Moreover, he was the producer for the latter one along. He also has producer credits in films such as Always & 4Ever (2018) and Running Out Of Time (2018).
J-Boog's Relationship History, Kids
J-Boog was engaged with a woman named Jondelle Michelle Lee. He started dating her in 2004 and had even three children together.
The rapper's first child with Jondelle was daughter Anaia Jolie Houston who was born on 3rd October 2005. Likewise, their son Jarell Damonte Houston, Jr., was born on 14th December 2006, whereas his youngest son arrived in the world on 12th November 2009.
However, at the start of 2010, he broke off with his fiance. On 5th January that year, Bet.com reported that the singer got arrested in LA in charges of domestic violence towards Jondelle.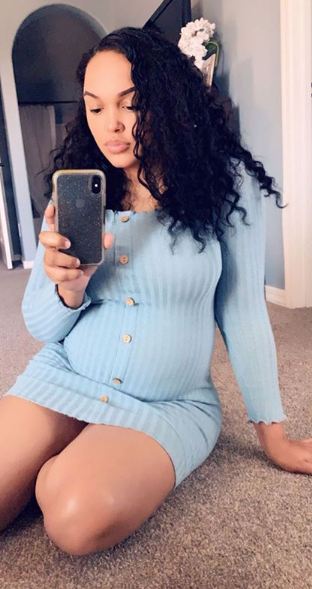 J-Boog's ex-fiancé Jondelle Michelle Lee as seen in June 2019 (Photo: Jondelle Michelle Lee's Instagram)
 Today, his then partner has been in a relationship with LA-based artist DJ Wright since 2016.
Tours
The songwriter will perform at Reggae Rise Up Vegas on 18th April and at California Roots Festival on 22nd May 2020.
Merchandise
Apart from album sales and LIVE events, J-Boogs generates revenue from selling merchandise as well.
Revenue From Sales Of Official Merchandise:- What's Youtuber CoryxKenshin Real Name? Is He Married?
Various clothing items such as t-shirts and crewnecks are sold through his website (jboogmerch.com) and can cost up to $100.
Net Worth
As per the site Celebrity Net Worth, J-Boog's net worth stands at $2 million.
Facts About J-Boog including Age:
J-Boog (real name Jarell Damonte Houston) was born on 11th August 1985 in Los Angeles, California.
He got his stage name J-Boog from his grandmother as he used to be fond of dancing while during his younger years.
The hip-hop icon has two siblings: an older brother named Terrance and elder sister Nia Houston.
Heightwise, he stands 5 feet & 6 inches (1.69 meters) tall.