Entertainment
Raveling Ja'net Dubois' Relationship! The Actress Who Kept Her Husband And Family Lowkey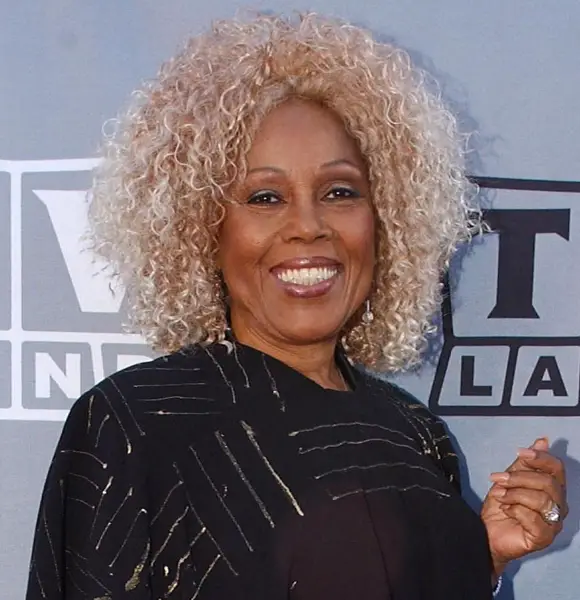 Many celebrities are very private regarding their personal life. You might have known Steve Kornacki, Pascale Hutton, and Charlamagne Tha God as a private person, but today we would like to introduce another such celebrity who adds up to the list, the multi-talented and diverse performer, Ja'net Dubois.
Ja'net Dubois has a large number of fans and followers, there is no doubt about it. Active in the film industry since 1958, Ja'net has been able to procure massive media attention.
Although she has been able to gain massive popularity with a number of acting credits on her name, her personal life is something that has always been in the shadows. So today, we'll try to ravel Ja'net Dubois' relationship to the core!
A Hush-Hush Relationship And Family Life:
The seventy-two-year-old actress Ja'net is one of those public figures, who remains miles away when it comes to talking about her married life and husband. However, we have come to know that Ja'net was married to Sajit Gupta, but is already divorced.
The wedding date and the divorce date of this couple remain confined, but we still know that this pair shares three children altogether. Ja'net and Sajit are parents to two daughters Rani Dubois, Yovanne Dubois and a son named Burghardt Dubois.
Ja'net's daughter Rani Dubois also made appearances with her mom in several episodes of "Good Times" and "What's Happening!!" in the 70s. You can see Ja'net Dubois' daughter in the video below.
Caption: Ja'net Dubois' daughter Rani Dubois on an episode of the 1970s sitcom "What's Happening!!" (Published on March 8, 2015).
However, some reports suggest that Ja'net had another son named Raj Kristo Gupta, who died of cancer at the age of 36 in New York. According to the source, Raj Kristo Gupta was producing a training workshop on the Ja'net Dubois Academy Theater, arts, and sciences at the time of his death. He battled with cancer for almost three years.
Since Ja'net has been very private person throughout her acting career, current whereabouts of her estranged husband and kids remain unclear.
Ja'net Dubois' Successful Professional Career:
As mentioned above, Ja'net has been active in the entertainment world since 1958. During this time, Ja'net has appeared in a significant number of films and television series and has been awarded a handful of awards for her wonderful portrayals.
Popular for portraying the character of Willona Woods in Good Times from 1974 to 1979, Ja'net has also appeared in "The Wayans Bros," where she played various roles from 1996 to1998. 
Caption: Ja'net Dubois in the 70's sitcom "Good Times" (Published on Mar 11, 2012).
Similarly, she is also known for her voiceover work on The PJs (1999-2001) as Mrs. Florence Avery. Ja'net, who recently appeared in She's Got a Plan (2016), is believed to be enjoying a fantastic salary from her profession and her net worth is expected to be around $2 million.
Think we're missing something? Do let us know in the comment section below!