Oscar-nominated actor Jake Gyllenhaal...his girlfriend started living together...wanting to have kids....Jake's sister...Jake's most recognized performance till date was his gay role in...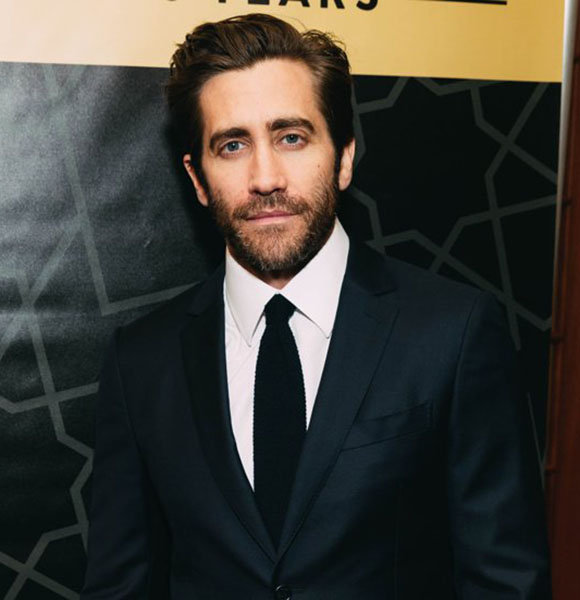 Oscar-nominated actor Jake Gyllenhaal needs no introduction.
His memorable roles in the cult hit Brokeback Mountain, The Day After Tomorrow, Zodiac, Nightcrawler, and Love and Other Drugs put him in the A-listers category of Hollywood.
His transition from a child actor in movies like City Slickers and A Dangerous Woman to becoming a major Hollywood star has wowed the audience.
Jake's Colorful Dating Life
With his rising career in the entertainment industry, Jake has been part of several high-profile relationships. While some lasted for years, other fizzled out in months.
Jake dated Jenny Lewis in 2001. However, the young love didn't last long and the pair split shortly after. Post the break-up; the couple remained friends. Jake even brought the Rilo Kiley lead singer as his date to the 2011 Golden Globes.
Fast forward to 2002; the Nightcrawler actor started dating Kirsten Dunst. Both rising Hollywood stars at the time were the ultimate "it" couple. Interestingly, Jake's sister, actress Maggie Gyllenhaal had set the pair up.
Thus, the family approved couple moved on pretty fast. Jake and his then-girlfriend Kirsten started living together in LA and even adopted a dog together. Unfortunately, he didn't turn the Spider-Man actress into his wife; instead, the pair broke up in 2004.
Jake's Famous Ex Moves On:- Jesse Plemons Finally Revealed Wedding Plans With Engaged-To-Get-Married Fiancé Kristen Dunst
Not one to give up on love, the BAFTA winner briefly dated Natalie Portman in 2006 but the romance ended shortly. After the breakup, Jake went on to fall in love with another Oscar-winning actress, Reese Witherspoon. The pair had an intense and serious relationship. He used to even cook for his then-wife prospect and her two kids.
Things seem to be going well for the couple as they were so much in love. But the pair broke up in 2009. Jake's public romance didn't end after break up with Resse. He went on to date superstar Taylor Swift in 2010.
Their affair became tabloid fodder and caught a lot of attention, but it fizzled out in just a few months. His ex-girlfriend Taylor even wrote a song titled All Too Well about the actor.
Well, Jake also dated model Alyssa Miller in 2013, but the romance ended in 2014.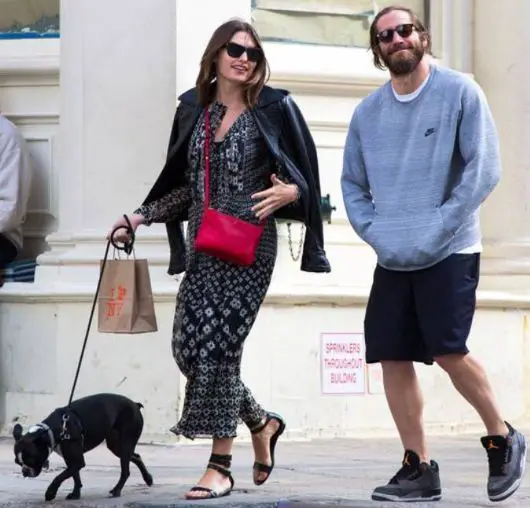 Jake Gyllenhaal walks with his girlfriend, Alyssa Miller circa May 2014 (Photo: akns-images.eonline.com)
In spite of a long history of relationships, Jake has never come close to being engaged. However, he did mention about wanting to have kids of his own while talking to People in 2017.
Gay Roles
Jake's one of the most recognized performance till date is his gay role in the 2005 movie, Brokeback Mountain. He even got the Oscar nod with a nomination in the Best Supporting Actor category. His connection with his on-screen lover, Heath Ledger, was beyond the famous movie. Well, he is the godfather of his deceased friend Heath's daughter, Matilda.
TV Actor With Same Name:- Jake McLaughlin From "Quantico" As Family Man Wife; Married Life Is Soft Spot
More than a decade after his prominent role, the talented actor again played a gay character in Netflix's 2019 thriller movie, Velvet Buzzsaw.