Entertainment
Jason Kennedy Luckiest Married Man | Wife, Supporter & A Defender
The handsome E! News co-host made a everlasting promise of love to wife.....who went through a life threatening plane accident that made her lose both her left hand and eye. After entering their marital bond, the couples who has ever since been having a glorious life now opens up their future plan to welcome a baby in the family.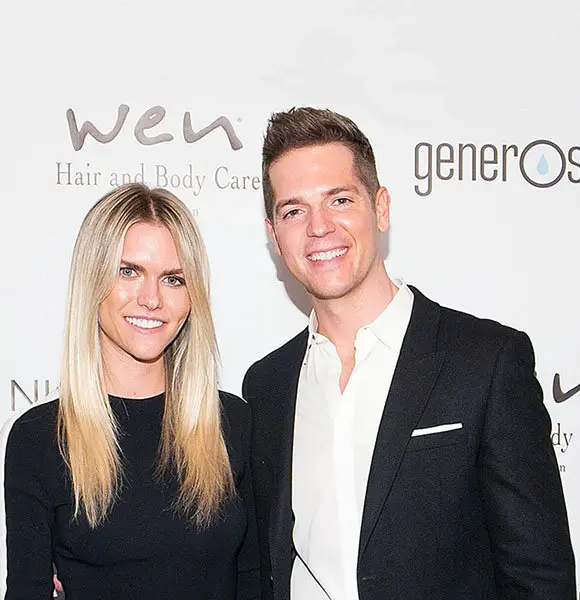 Every happily-ever-after relationship begins the moment when you find "the one" who is made for you. Such a story is parallel with the Man Candy of E! News, Jason Kennedy.
The co-host, who has hitherto taken compelling interviews of some famous celebs covering their exquisite stories, is now under the cameras sharing his own. Getting down on one knee with a spectacular diamond ring, this E! Reporter mimicked what seemed to be a perfect fairy-tale love story.
A married man with a beautiful wife, this lad proclaims himself to be the luckiest guy on earth.
Married A Plane Crash-Survivor Wife; Couldn't Ask For More!
Jason's wife is no ordinary lady as she is a survivor and a fighter, who fought back even after a horrific incident. 
Lauren Scruggs, Jason's life partner, is a lady who is beyond an average woman. After what seemed to be her horrible propeller accident in December 2011 that took away her left hand and eye, this lady's journey as a fashion blogger came to a halt.
But, even after such a misfortune, she kept pushing forward but got disappointed after she was incepted with the thought of no guy ever wanting to marry her.
Read Also: Lauren Scruggs, Unshakable Personality: Despite Injuries From Aeroplane Accident, Living Life to the Fullest
It was then after nearly two years, the model's life took a turn when she met the "Amazing Man," Jason Kennedy. The Live from E! star also adores his wife's bravery as she managed to remain strong even after going through the dreadful tragedy.
"Lauren is the bravest woman I've known. I never thought she was half a person ever."
The E! News co-host surprised his soon-to-be-wife with a proposal by making her walk out of her balcony that overlooked a ground where Kennedy had decorated "Will you marry me?" with 500 flameless candles on his knees ready with a wedding ring. This day just engraved in both lovers mind as Jason recalls,
"It's a blur but I can't stop smiling. She told me I couldn't surprise her, but I got her good. This is the best night of my life."
This aww-worthy moment led to an even beautiful wedding day drowned in tears and laughter to what the couple claims to be the next significant happy chapter of their life.
On December 2014, The Kennedy Wedding took place in The Four Seasons hotel in Dallas, Texas with the stunning bride Lauren and the dashing host Jason reading their vows and sharing kisses that would last for ages.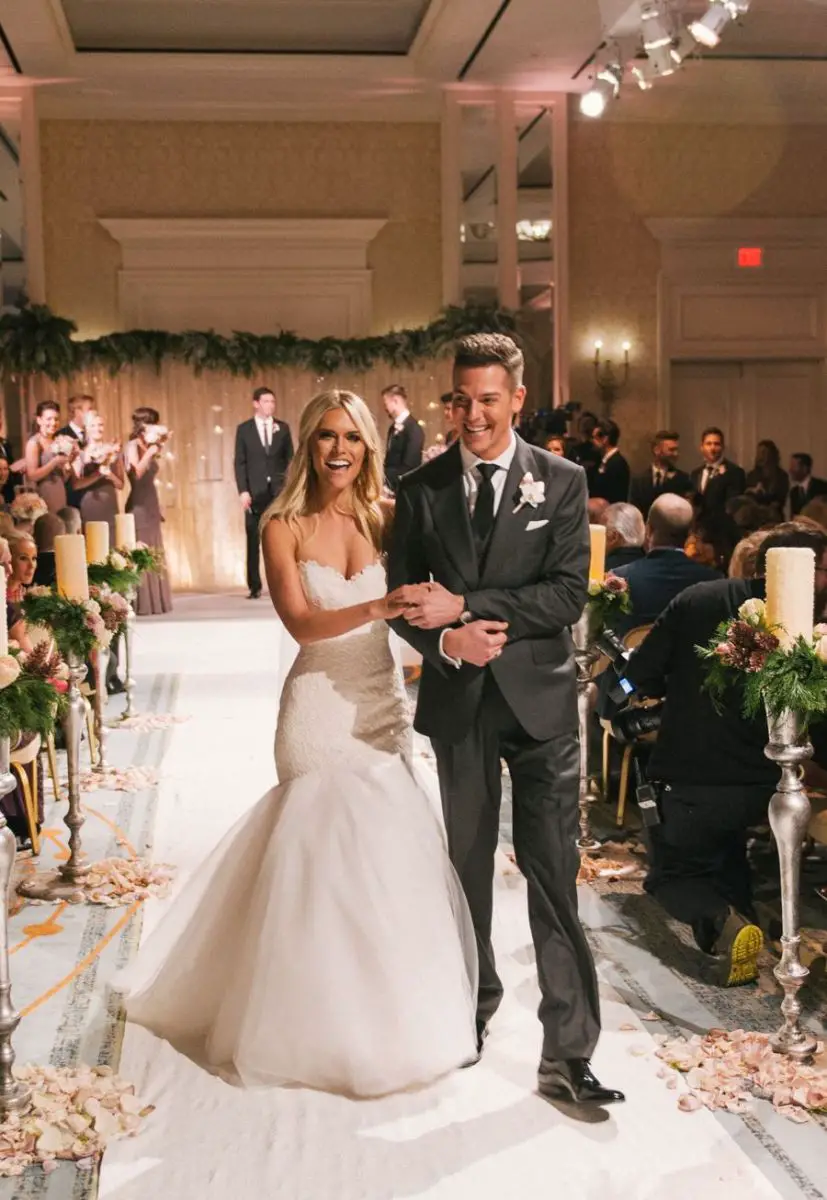 The so-in-love pair smiles happily in the best night of their lives (Photo: Pinterest)
You May Also Like: Jack Brooksbank Gets Married To Princess Eugenie; Royal Wedding At Best!
Ever since this spectacular time, Jason has been left beyond words on how grateful he is to have Lauren in his life and cherishes her more than anyone in the world. Jason finds perfection in his wife's flaws and considers her to be the most beautiful person he has ever met.
Further, he also thanks Lauren for changing her lifestyle to adjust with him. Together, Jason and Lauren can overcome any obstacles as they are indeed made for each other.
Couple Looking Forward To Baby Plans!
With the slow unfolding of their post-marriage chapters, Jason and Lauren are looking forward to adding more beautification to their lives. Famous with the nickname 'Good Boy,' the 37-year-old-reporter wishes to be called a 'Good Dad' soon.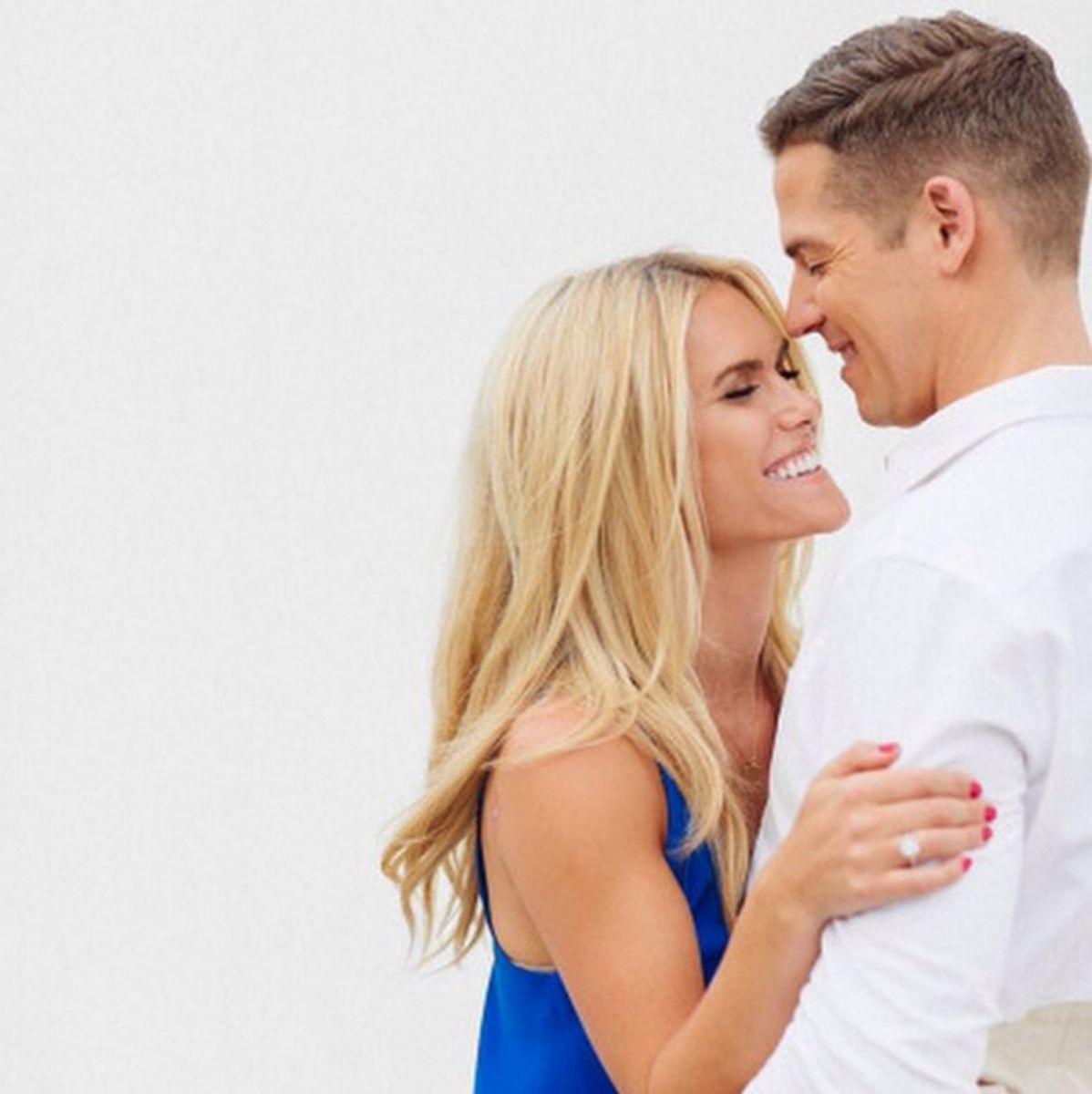 The enchanting couples wish to welcome a baby to their family (Photo: Glamour.com)
The news correspondent who tattooed his wife's nickname in his ring finger authenticated his true love towards his wife and showed how much he loved her.
Being the most adorable celebrity couple, Lauren and Jason share such a charming attachment and have all the doors opened to welcome a baby in their little family.
Similar Stories: Cancer Survivor Giuliana Rancic's Blissful Married Life With Husband And Son! Baby Alert?
With an undeniable everlasting connection, there is no doubt that this pair will be one of the greatest and most-loving parents to their baby. Jason Kennedy, who has a net worth of $5 Million and earns an average salary of $1.2 million, can give his future kids a merry life without any impediments.