Entertainment
Jay Brazeau As Married Man! Family With Supportive Wife
Jay Brazeau As Married Man! Family With Supportive Wife. Well, the quote said by Mark Twain seems to be demonstrably working on the life of the Canadian actor and voice actor Jay Brazeau who is famously known for his roles in the 'Insomnia (2002),' 'Watchmen (2009),' and 'Horns (2013).'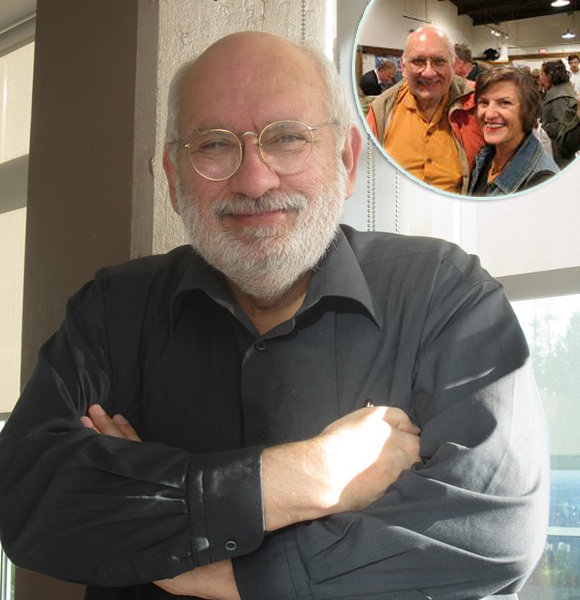 "Behind every successful man, there is a woman."
Well, the quote said by Mark Twain seems to be demonstrably working on the life of the Canadian actor and voice actor Jay Brazeau who is famously known for his roles in the 'Insomnia (2002),' 'Watchmen (2009),' and 'Horns (2013).'
The 64-years-old Jay Brazeau has his hand in almost all the entertainment medium including his acting on stage, in movies and also in television along with his appearance in radio plays. With a life totally devoted to the entertainment arena, he has garnered a lot of well-wishers and fans.
Jay Brazeau is commonly known for his profession and his professional skills. However, his life behind the camera is unknown to a lot of his followers.
Hence, today we will be shedding light on the private life of Jay Brazeau. So, if you are interested in joining us, you are welcome for the treat!
Jay Brazeau's Married Life!
The 64-years-old actor Jay Brazeau, who started his acting career at very young age, has a blissful married life with his beautiful wife, Suzanne Ristic. Suzanne is an actress, mostly known for her appearances in White Noise (2005), Fantastic 4: Rise of the Silver Surfer (2007) and Percy Jackson & the Olympians: The Lightning Thief (2010).
It seems that both Jay and Suzanne prefer keeping their private life very low-key. The couples have neither revealed the story of their bonding nor have shared out the date of their marriage. Well, they are miles away when it comes to talking about their relationship and their family.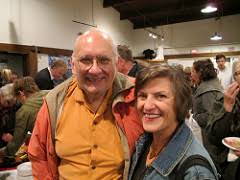 Jay Brazeau, his wife Suzanne Ristic (staticflickr)
Since the pair belongs to the same profession, they can be seen working together for their acting projects. Back in 2007, Jay and Suzanne shared a stage as a husband and wife in the David King's script "Up Island," a comedy set way up to Vancouver Island.
Talking about the play with the Press reader on January 2007, Jay revealed that working with his wife is very comfortable. He said,
When you know somebody, you don't have to worry about anything. It's like you don't have to work in a new bass player. 
Furthermore, he explained,
She (Suzanne) knows how I work and I know how she works. She's on the inside and I'm the outside kind of guy.
Well, Jay has performed in over dozens of plays with his wife Suzanne that also includes the award-winning Penny Gummerson First Nation's play, Wawatay. Moreover, the couple also worked together for their comedy play 'Poor,' an extension of the original 15-minute monologue, which was written by Suzanne and directed by Jay. The drama got premiered at the Vancouver International Fringe Festival in 2014.
In the interview, back on August 31, 2014, Suzanne cited her husband as one of the sources of inspirations for her. She said,
 My husband, Jay Brazeau, is a great influence in my life. He's a writer, a director and an actor and I continue to learn from him. Not only is he directing Poor, he is my dramaturge and always demands more. I'll think the script is done and he'll say "No, we need something else here." After throwing things at each other it's back to the computer I go.
Moreover, speculating their personal life, the couple is parents to their two children, both sons. But due to their hush-hush personal life, they haven't revealed out the identity of their sons. However, back in November 2009, Jay tweeted a post saying that his life with his son is wonderful.

Well, Jay has also talked about his kids in the interview with the MyDevotionalThought on July 3rd, 2016. There he said, 
 My kids–I have two boys–and I said, "There's going to be lots of things you're not going to want to do, but you're going to take piano no matter what for ten years." And I made sure they did. And now, every once in awhile, my sons will go downstairs and just play the piano. It gives them something–a relief, you know. It takes them to a different place. It's a safe place, and I'm glad they have that in their life.
Adding up, he said that being a parent has actually helped him grow into a good actor. He continued,
I think I became a better actor when I became a father because it wasn't all about me all the time. No matter how great an actor you are and no matter how many Oscars you have, if your kid comes up in the middle of the night and they've got a tummy ache or they're hungry, you're their daddy, right? And that's what it becomes about. You forget about that sometimes. Having a child like that or having to be able to give of yourself in other ways like that is a great way to look at life, you know? To have to find that balance.
Well, with the support of his beautiful wife, Jay seems to balance his professional and personal life very easily. He looks to have a very understanding and a beautiful supporting family.