Entertainment
Paper Town's Jaz Sinclair Parents Background; Dating Status In 2018, Ethnicity & More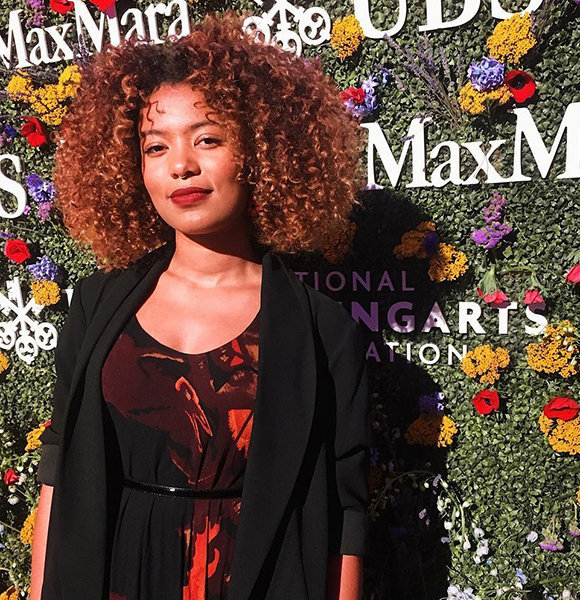 American actress, Jaz Sinclair has taken the Hollywood with her beautiful looks and solid acting performances. Her best works for portraying the role of Angela in the movie, Paper Towns alone has garnered numerous fans and established herself as a talented actress. 
Well, if her career is filled with talents and fame, her personal life is filled with rumors that reached her dating life too. Jaz was reportedly dating her Paper Towns co-star.
But was there any truth to those rumors or they were just spread out of the passion of the fans?
Dating Paper Towns Co-Star; Seen Together In Paper Towns 
While the movie, Paper Towns depicts Quentin's obsessive mission of searching for his love, it also shows the mini-love story like that of Marcus Lincoln, portrayed by Justice Smith.
Jaz Sinclair was one of the cast, portraying the role of Angela, the girlfriend of Marcus Lincoln. The pair shared glowing chemistry in the movie, which also turned into a real-life friendship.  
Taking their friendship, Jaz's on-screen boyfriend posted a tweet describing Jaz as a "force to be reckoned with" on 12 December 2014. In response, the 23-year-old actress replied by quoting him the "best movie boyfriend ever."
Later, in an October 2015 interview with Hello Giggles, Jaz and Justice talked about their characters and the plot of the movie. The pair called it a mystery love story and spoke of their experience while filming the movie.
Likewise, on 14 October 2015, they were pictured in the official paper town of Agloe.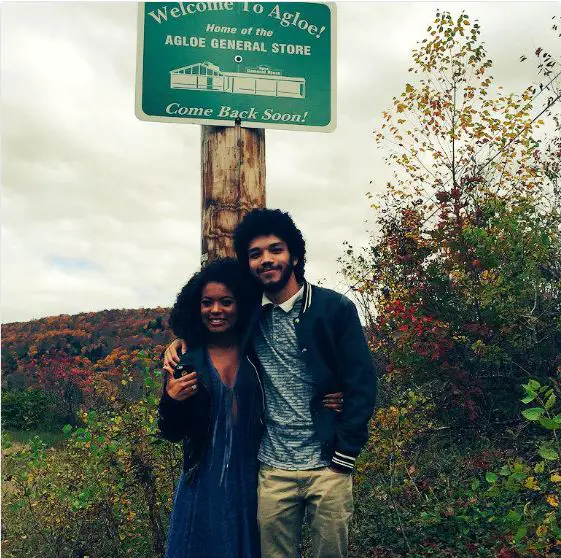 Jaz and co-star Justice pose for a photo in Agloe on 14 October 2015 (Photo: Fox Home Entertainment's Twitter)
Jaz and Justice's closeness both on and off screen led fans to believe that pair was dating in real life. However, none of them came forward to talk about their alleged romance, and the two are assumed to be just friends.
In the meanwhile, the Texas-born actress is not much open about her dating life. She is reportedly single without the existence of a boyfriend. Further, the actress has not shown any interest in committing herself to a relationship as she is happy being a valuable member of her family.
Attachment With Family, Close To Co-Workers
Jaz, who possesses a mixed ethnicity, was born from the union of an African-American father and an Italian-Irish mother, Dominique Rochelle Sabino. She is very close to her parents along with her siblings and especially her grandparents. 
On 28 April 2016, she shared an old picture featuring her little sister and grandpa calling herself and her sibling as "grandpa's girls."
Further, Jaz also credits her grandparents for raising her in a safe and secure environment. On 5 November 2016, she shared a throwback photo of her grandparents in 1970s calling her grandma's looks as "foxy."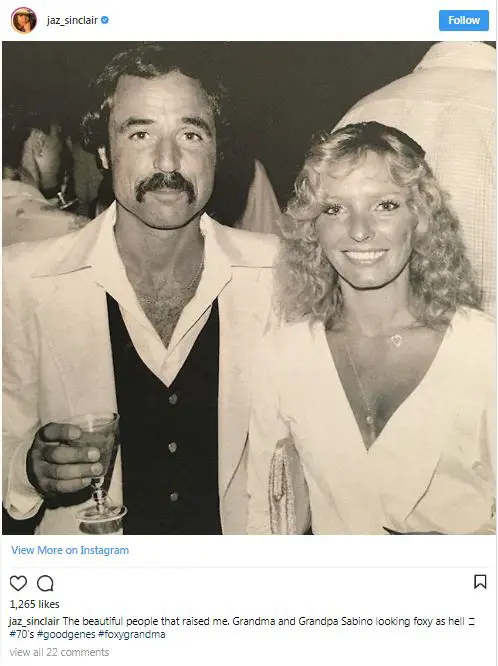 Jaz's grandparents in 70s looking foxy as hell (Photo: Jaz Sinclair's Instagram)
Not only Jaz is close to her own family, but she also considers her workmates as a family. On 8 December 2016, Jaz shared a picture alongside her When The Bough Breaks co-actors, Morris Chestnut and Regina Hall, identifying them as her family.
Similarly, the Rizzoli & Isles actress also has an adorable younger sister, who often appears in her social media posts. She posted a childhood photo with her and her sister dressed for Halloween on 11 April 2017. Jaz even mentioned that her sister would be mad at her for posting the picture but wrote that she didn't care. Jaz also wished her baby sister for National Siblings Day.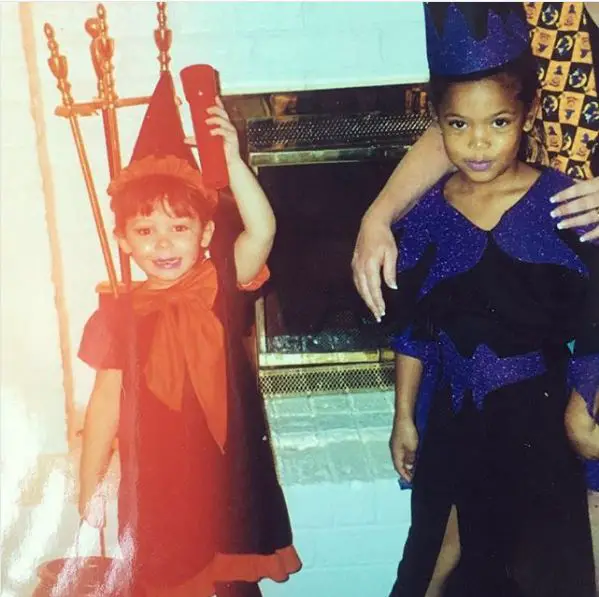 Baby Jaz gets dresses for Halloween along with younger sister (Photo: Jaz Sinclair's Instagram)
Jaz hasn't talked much about her parents on social media. However, this doesn't imply that she has been distanced from her mother and father. If sources are to be believed, she still maintains a healthy relationship with her parents and visits them regularly.