Jean Chatzky is the ... But she is perhaps best known for her books...She was born on the 7th of ...In her family, she has two...was previously married to ...and had children but...remarried again to the editorial director of...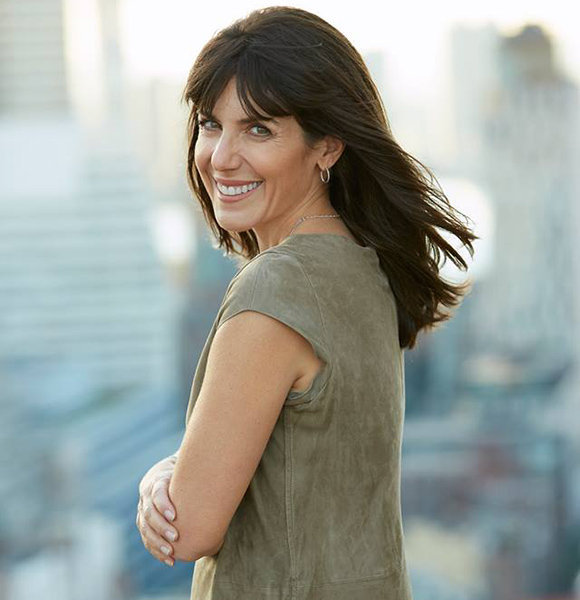 While Jean Chatzky is mostly known as the financial editor of NBC's TODAY show, she has also garnered fame from her self-help finance books.
As an author, she has published numerous books including The Difference: How Anyone Can Prosper in Even the Toughest Time (2009), Make Money, Not Excuses: Wake Up, Take Charge and Overcome Your Financial Fears Forever (2008), You Don't Have To Be Rich: Comfort, Happiness and Financial Security on Your Own Terms (2003).
Jean Chatzky Biography
Jean was born as Jean Sherman Chatzky on the 7th of November 1964 in Michigan, the United States. She grew up all over the country, sometimes living in Wisconsin, Indiana. However, she spent most of her early years in West Virginia. 
Regarding her family, her father, Charles Sherman was a college professor while her mother, Elaine Sherman ran a school library. As for her siblings, Jean has two brothers.
Woman In NBC:- Inside NBC's Laura Garcia Age 49 Married Life, Who Is Her Husband?
Despite moving around much, Jean did not let her studies be hampered. She graduated with a Bachelor's of Arts Degree in English from the University of Pennsylvania. 
About her appearance, the beautiful brunette is a fitness-conscious person. She has been doing a daily routine of exercise for almost two decades now. The morning routine is undoubtedly the secret to her beautiful physique: a fantastic height and a well-maintained weight. 
Married Twice; Husband & Kids
Coming from a financial background, Jean is not unknown to failed ventures. Similarly, she has been a participant in a failed marriage. 
Jean was previously in a marital relationship with Peter Chatzky. But, neither Peter nor Jean has shared details of how-or-when their relationship started or ended.
However, during their time together, the pair brought two children into the world. Their son, Jacob aka Jake, was born in 1995 and daughter Julia in 1998.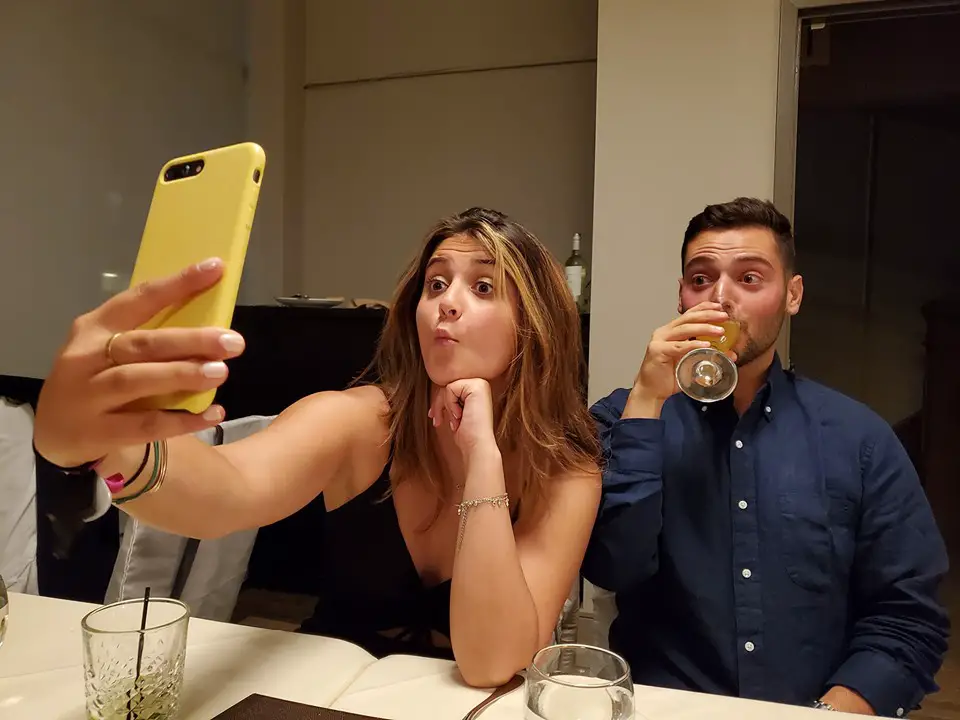 Jean Chatzky's children; son Jacob and daughter Julia on 11th May 2019 (Photo: Peter Chatzky's Facebook)
Post her separation from the first husband, the beautiful anchor entered the dating game again around the mid-2000s. It was then she found a new man in her life. And, he was none other than Eliot Kaplan. Eliot is the editorial director at the Hearst Corporation in New York. 
After dating for a brief period, the couple tied the knot on 3rd May 2009. Despite being together for a decade, the pair does not have any children of their own. It might be that the couple are both focused on their work or chances exist that they don't want any more children at this age. Jean is 54 years old, whereas Eliot is 63.
Jean Chatzky's Professional Life
Jean began her career in 1986 at the Working Woman as an editorial assistant. With her passion and skills, she was quickly promoted to the role of assistant editor. During her years in journalism, she also worked with Forbes as a reporter and a researcher. 
Beautiful CNBC's Anchor:- CNBC's News Anchor Amanda Drury Is Married To An Australian Investor
In 1992, she joined Hearst to work in a project named "Smart Money." She quickly moved her way up to a senior editor in the organization. 
Throughout her career, Jean got involved in multiple jobs but has not disclosed her salary from any of the said profession. There is no doubt that with decades of experience, she is paid well for her service. With her financial expertise, she has amassed an impressive net worth, which could amount a few million.