Entertainment
Jenna Compono & Zach Nicholas Are Engaged | Relationship Insight
Jenna Compono is finally engaged to Zach... Zach Nichols, her co-star from the reality show... a major weight loss while shooting her 2014 show Real World: Ex-Plosion...her other physical attributes, her height is...receives a proposal from boyfriend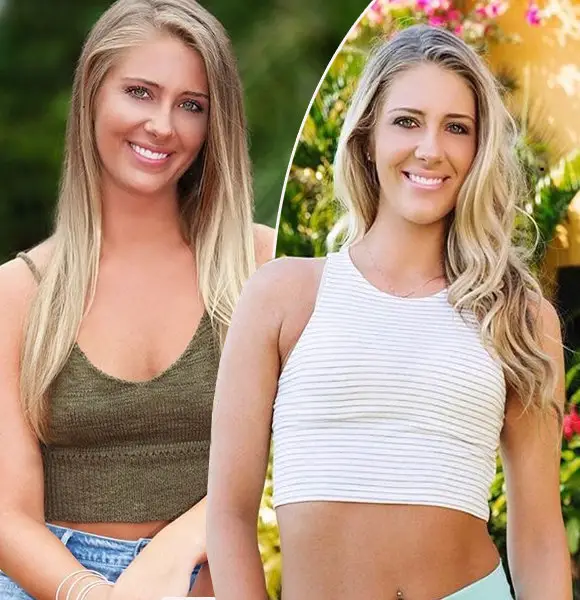 Jenna is finally engaged to Zach Nichols, her co-star from the reality show The Challenge: Battle of the Exes II. The auspicious proposal took place at the Rockefeller Center Christmas tree in New York City on 21st December 2019.
Her boyfriend put forward the big question by getting on his knees and offering her a beautiful diamond ring custom made from Cooper and Binkley Jewelers. Talking to E! News, the reality actress disclosed that the venue of engagement served a special significance since they spent a lot of good times together in New York.
Interestingly, Jenna didn't see the proposal coming at first as she and her fiancee had left for New York from Michigan on 19th December to be with her family for Christmas.
Relationship Insight
Jenna  & Zach first started dating back in 2014 after meeting each other in Battle Of The Exes 2. Although the two were competing contestants on the show, they began taking a liking for one another right away.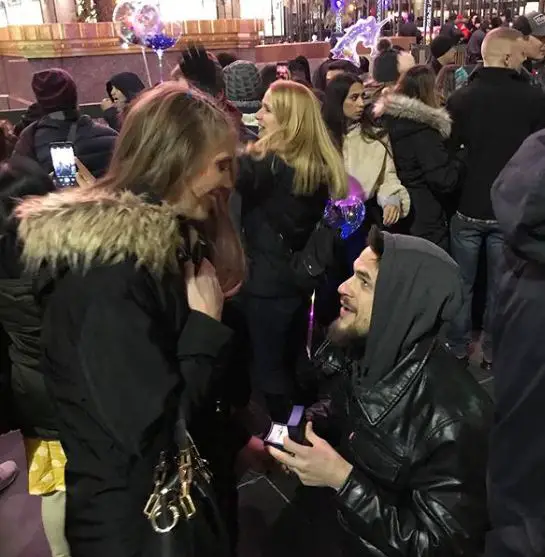 Jenna Compono receives a proposal from boyfriend Zach Nicholas 21st December 2019 (Photo: Zach Nicholas's Instagram)
However, they were in an on-and-off relationship throughout their dating period. They eventually broke off in 2016 while Jenna competed at The Challenge Rivals 3.
Cast Of The Challenge :- Tori Deal Age, Engaged, Fiance, Net Worth
Thankfully, love between them sparked again a year later while they both competed in the second season of  Champs vs. Stars. Throughout their relationship, the pair faced several challenges on their reality TV career as she had to leave the show early following her injury. 
Although Zach was undoubtedly sad following her leave, she shared some beautiful and encouraging words for her lover. On May 2018, through Insta she wrote,
Love might pair you with someone you might never have expected. It'll put you face to face with endless obstacles. But in the end, none of that will matter because it's how you overcome its obstacles that will define your love. It may not be practical, but love is ultimately the best thing that will ever happen to you.
Also, in 2019, while the TV icon competed at War Of The Worlds alongside her partner, she was presented with another challenge. Contestant Amanda Garcia accused Zach of secretly being on a dating app in previous seasons. However, this accusation had no effect on her relationship.
Facts Jenna Compono Including Wiki, Age :
As per legal records, Jenna celebrates her birthday on 31st December whereas her birth year is 1992.
In 2014, the actress disclosed through her Twitter handle about going through a major weight loss while shooting her 2014 show Real World: Ex-Plosion.
How Much Is Louise Pentland Net Worth? :- Weight Loss, Dating Status
Talking about her physical attributes, her height is  5 feet & 9 inches (1.7 meters).
She has altogether five siblings in her family. Her three brothers are named Sonny, Johnny, and Tom  Compono. Likewise, her two sisters are Toni Anne and  Kiara Compono.