Entertainment
Jenna King: Young And In Love With Boyfriend At Age 33! Southern Charm-'ing'
American actress Jenna King knows how terrible a separation can be: she witnessed the split of her parents let alone her failed past relationships. However, she kept her faith in love alive, and her belief has finally paid off.
Let's take a look at the unsuccessful love life of Jenna until she found the one she had been waiting her whole life.
Past Boyfriends, Girlfriend?
Jenna, who worked on the reality show Southern Charm to spend time with her friends and family in Carolina, was previously in an affair with a millionaire real state developer Louis Ceruzzi, known as "Lou." Jenna first met Lou at the reunion episode of the popular reality show, "Southern Charm" Secrets Revealed.
Unfortunately for Jenna, Lou was a married man of nearly 35 years, and the whole Lou-Jenna dating stories apparently didn't go well for Lou's wife, Terese. The better half of Lou accused Jenna of being a gold digger after she found out that Jenna had received thousand dollars worth gifts from Lou.
Jenna, who has an estimated net worth of $300 thousand, was also charged with accusations of making Lou pay for her four-floor home in Charleston and several designer clothes.
Later, a local realtor disapproved the notion that Lou paid for the Charleston house stating the house was rented for the shooting of Southern Charm.
After the controversy, Lou and Jenna, who were dating for a long time, broke up, but the reason for their split has still been a mystery. In 2011, the duo had gone to Italy and was vacationing with Jenna's mother on Lou's private yatch.  
After Lou, who was near to thirty years older, Jeena began dating Ronnie Radke, the lead singer of Falling in Reverse in 2014. She then confirmed the news of her hook up via Twitter, which read,
Watching my beautiful boyfriend @ronnieradke #fallinginreverse #southerncharm #radking #jennaking http://instagram.com/p/mCB04QkY8u/ 
The couple even got matching zodiac tattoos and were famously named by their fans as RadKing. However, the relationship didn't last long, and the two broke up after about a year of their dating in 2015.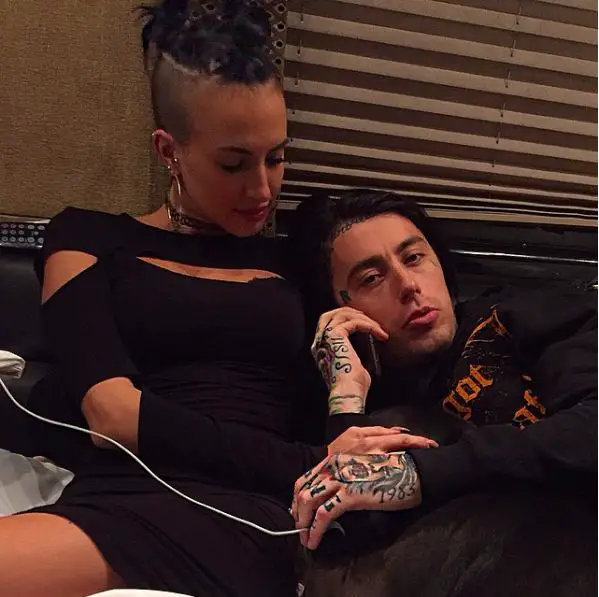 Jenna King and Ronnie Radke before their breakup (Photo: JennaKing's Instagram)
After two failed attempts in relationships, Jenna was again romantically linked to another person, and this time her name was attached to a woman.
In May 2016, Jenna shared a picture on her Instagram in which she was seen kissing a woman named Janaina Devieira. The photo was captioned, 
Girlfriends are so much cooler than boyfriends @janainadevieira ❤️
Jenna's relationship with Janaina has been controversial. The two likely best friends have numerous Instagram pictures on their wall that shout about their extraordinary friendship. For instance, in February 2018, Janaina posed a picture on her Instagram writing "wifeyforlife."  
Likewise, on 25 March 2018, Jenna said on her Instagram that she would be going to Brazil with her "wifey" Janaina for one month. 
Romance With New Boyfriend?
In March 2017, Jenna had shared via Instagram that she was back with her Instagram star "boyfriend" Sage Goldnik in New York. In the post, Jenna had revealed that she was with Sage, 24, performing at SXSW in New York.
However, neither Jenna nor Sage talked about their alleged relationship back then. Later in March 2018, Jenna yet again posted a picture on her Instagram in which Jenna was seen walking with Sage holding hands.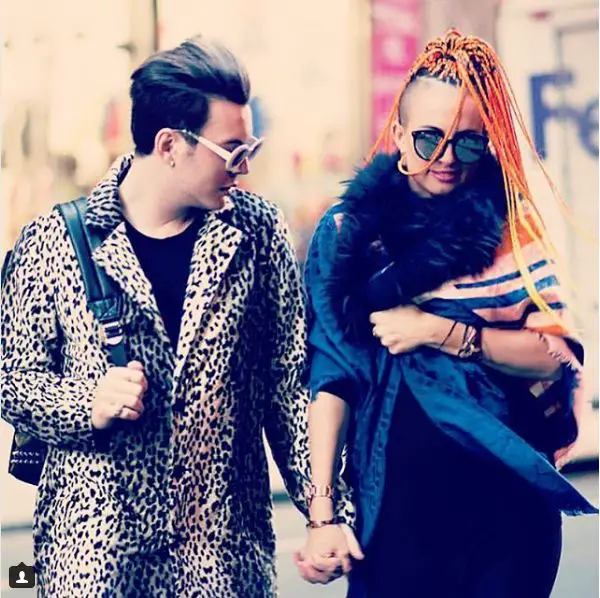 Jenna and Sage enjoying a stay at New York (Photo: Jenna King's Instagram)
Is Jenna dating Sage or Janaina Devieira? What do you think?