Entertainment
Watchmen's Jeremy Irons Son, Net Worth, Wife & New Facts
British actor Jeremy Irons is best known for his voice acting as the sinister Scar in The Lion King (1994).
Further, Jeremy is also among the few artists to win the Triple Crown of acting: Oscars, Emmy and Tony. He earned an Academy Award for his role in Reversal Of Fortune (1990), Tony for the play The Real Thing (1984), and an Emmy for Outstanding Voice-Over Performance in 1914-1918: War Without End (1996).
Most recently, the talented actor is playing a mysterious character in HBO's new hit Watchmen in 2019.
Watchmen's Jeremy Irons' Wife/ Son
Jeremy Irons is one lucky man when it comes to his love life. He has been married to V for Vendetta actress Sinéad Cusack for the past four decades.
Jeremy and Sinéad tied the knot on 28th March 1978, and are still going pretty strong.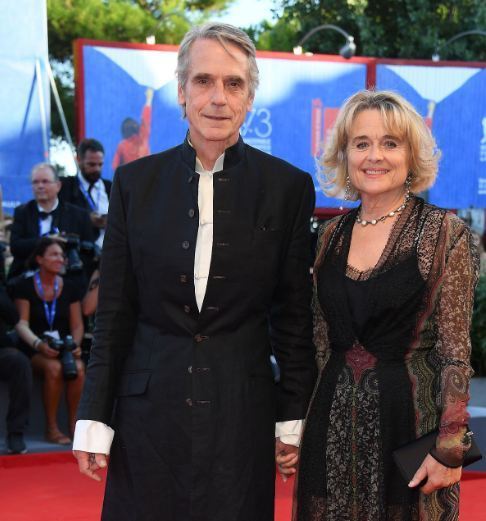 Jeremy Irons with his wife Sinead Cusack at the premiere of La La Land during the 73rd Venice Film Festival in August 2016 (Photo: gettyimages.com)
The couple is parents to two children. Their elder son Samuel Irons was born on16 Sept 1978, and younger son Max Irons was born on 17 Oct 1985.
Well, Jeremy sure is blessed with a perfect family and a lovely wife. However, Sinead has not always been the only woman in Jeremy's life.
Before her, Jeremy was married to Jullian Hallam in 1969. But, the marriage was annulled after a short time. Apparently, Jullian left Jeremy because he was too dull.
Career/ Net Worth
Jeremy Irons initially started his career starring in plays. Gradually, he began to appear in movies and tv shows in minor roles. He got his big acting break from the TV show, Brideshead Revisited (1981).
After his big break, he appeared in notable films like Reversal of Fortune (1990), Waterland (1992), The House of the Spirits (1993), Die Hard with a Vengeance (1995), Lolita (1997), And Now... Ladies and Gentlemen...(2002), and Batman v Superman: Dawn of Justice (2016), to name a few.
You May Be Interested:- How Much is John Ratzenberger Worth? Also His Wife Details
Well, with such a fantastic acting career, Jeremy has garnered quite a significant wealth as his net worth. Putting his wealth in the figure, Jeremy enjoys an estimated net worth of $16 million.
Further, the veteran actor does not seem to be slowing down anytime soon. As of now, he is gaining massive popularity for his role in HBO's Watchmen. In the show, Jeremy portrays the character of Adrian Veidt, a.k.a. Ozymandias - the primary antagonist in the original Watchmen graphic novel.
Intake On Gay Marriage
In 2013, the Die Hard actor came under fire from the LGBTQ community as he suggested that legalizing same-sex marriage might lead to fathers marrying their sons, resulting in incest.
You May Like:- John Legere Wife, Gay, Daughter, How Much Is T-Mobile's C.E.O Worth?
Well, the actor did not necessarily say that exact thing. But somehow, his words got interpreted in various ways. Later, he apologized and said that gay marriage was 'wonderful.' But, the damage was already done.
Some Other Interesting Facts/ Age
Jeremy was born Jeremy John Irons on 19th September 1948 in Cowes, England.
Jeremy's height extends 6 feet 1½ inch (1.87 m).
When Jeremy was called to accept his Oscar in 1991, he was wearing sneakers.
His hobbies include horse riding, gardening, and motorcycle riding.
In 1995, Jeremy was caught speeding his BMW at 97 mph, for which he was fined and also had his motorcycle license suspended for three months.