Entertainment
Jesse Metcalfe Girlfriend, Engaged, Wedding, Net Worth
Jesse Metcalfe is an American TV actor...He was engaged to actress Cara Santana...But the two decided to split in...The split was caused because of...Jesse was born on...and his height extends to...He has a net worth of around...His parents are of...Jesse still has a tattoo of his ex-girlfriend on...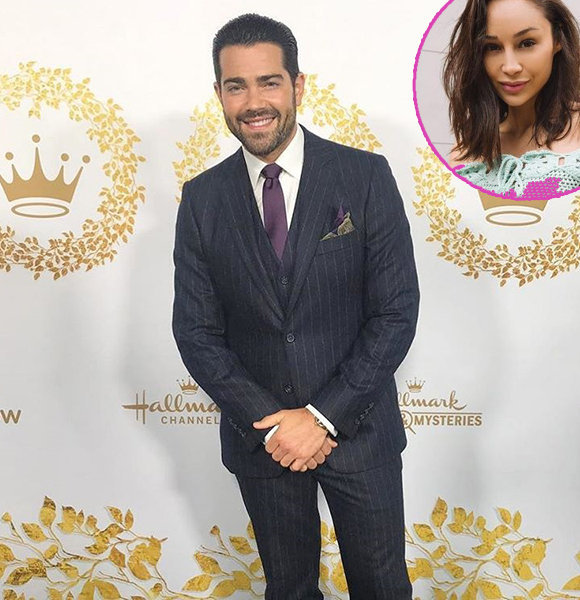 American TV actor Jesse Metcalfe is popularly known for his role as a teenage boy-toy, John Rowland on ABC's Desperate Housewives (2004-2012). 
The actor started his acting career on the small screen in NBC's daytime drama, Passions (1999-2008). And he later went on to star in Hollywood movies like John Tucker Must Die (2006) and Beyond A Reasonable Doubt (2009).
Split With Longtime Fiancee
The American actor was engaged to actress Cara Santana. But the pair decided to split in January 2020.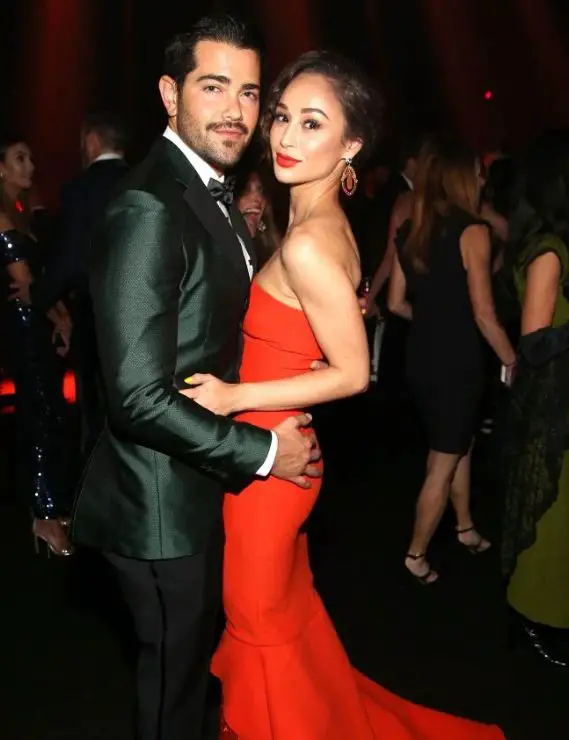 Jesse Metcalfe poses with ex-fiancee Cara Santana (Photo:usmagazine.com)
The couple dated each other for solid ten years, before finally getting engaged on 13 August 2016; Jesse popped the question with a 5.5-carat emerald shaped diamond ring.
Further, on 12 September 2018, Cara shared with New York Post that she was planning to wear her mother's wedding gown on her big day. 
However, five months later on 17 March 2019, the actress told Us Weekly that the couple was in no hurry to get married to each other.
About Jesse Metcalfe And Ex-Fiancee Cara Santana:- Actor Jesse Metcalfe Shares First Engagement Kiss With His Fiancee Cara Santana! When Do They Plan to Getting Married?
And on 6 November 2019, Cara again said to HollywoodLife.com, that she and Jesse already feel like they were married so there was no rush for the wedding. 
But then suddenly on 22 January 2020, the news of their split came out.
The news followed after the actor was spotted hanging out with two women. And, he was also seen getting close to actress Jade Albany Pietrantonio, outside a bar in California. 
After the incident, Cara was reported to be heartbroken; her best friend Olivia Culpo posted a Mean Girls (2004) meme on her Instagram saying, 
'Don't cheat ... nobody likes a cheater.'
Jesse and Cara were last seen together on 4 January 2019 at the red carpet for The Art of Elysium's 13th Annual Celebration - Heaven at Hollywood Palladium.
Who Is Cara Santana?
Jesse's ex-fiancee Cara is an actress who is mostly known for her films like Lipshitz Saves the World (2007), Beverly Hills Chihuahua 3: Viva La Fiesta! (2012), and Reunion (2015).
Also, she has starred in an NBC Universal web series titled DialStar (2010).
Further, the actress was raised in El Paso, Texas. Her father is an Italian Catholic while her mother is a Russian Jewish mother.
Age And Some Interesting Facts About Jesse Metcalfe
The Desperate Housewives (2004-2012) actor was born on 9 December 1978 in Carmel Valley, CA.
Jesse has a net worth of around $12 million, according to Celebrity Net Worth.
He stands at a height of 5 feet 10 inches (1.78 m).
Another Personality With Same First Name:- Jesse Plemons Is Engaged To Get Married, His Personal Life Details
His parents have different ethnicities: Jesse's mother is half Portuguese and half Italian while his father has English, Irish, French, and Italian ancestry.
Jesse has a naked tattoo of his ex-girlfriend, Nicole Coyle, on his shoulder.