Entertainment
Jessica Clarke Dating Ben Higgins | Everything About Her Family, Job, Height
Jessica Clarke is the girlfriend Ben Higgins, the star of ABC's The Bachelor introduced in February of 2019. She works as a key account manager at Valet Energy in Nashville.
The couple has been full of praise for each other and is extremely supportive. The Bachelor alum told Us Weekly that he was definitely going to propose to Jessica by the end of 2020.
How Jessica & Ben Got Together
Jessica got in touch with Ben for the first time when he slid into her DMs in 2018. They hit it off really well and started seeing each other.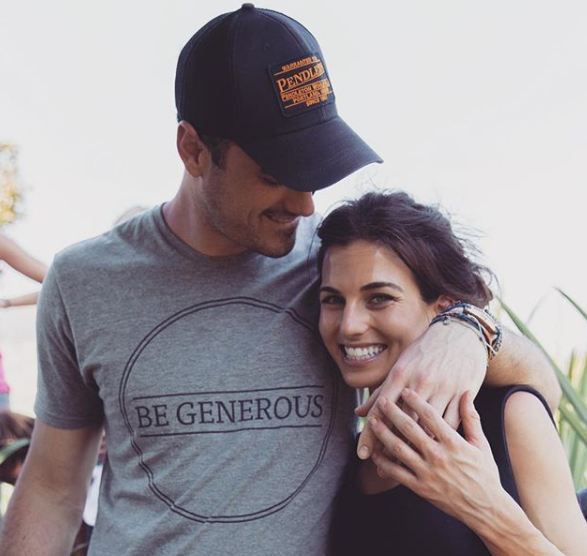 Jessica Clarke with boyfriend Ben Higgins in February of 2019 (Photo: Ben Higgins' Instagram)
The first time they went public with their relationship was through their Instagram in February of 2019. Ben posted of picture of them captured in Honduras and captioned it with the following text:
I've been selfishly keeping this girl to myself for too long! Hey friends meet @jessclarke! I successfully slid into her Dm's a few months ago. I took a risk and I am glad I did. She is someone special, and I look forward to where life is going to take us. Stay tuned for the journey. In addition, this picture was taken this week in Honduras. I got to spend some time with an incredible group of people from all over the USA on a @generous_coffee adventure. Life is good!"
Jessica also shared the news shortly after.
About Ben Higgins
Ben Higgins was born to Amy Diane Higgins and David E Higgins on 23rd March 1989 in Warsaw, Indiana.
He initially rose to fame by competing on The Bachelorette's 11th season. He finished up as the second runner-up and went on to star in The Bachelor's 20th season.
Ben Higgins' Previous Relationship:- Dis-Engaged! Ben Higgins And Lauren Bushnell Split With A Heavy Heart
Ben was previously engaged to Lauren Bushnell, the winner of The Bachelor. Their relationship came to an end on 15th May 2017. In an interview with Reality Steve, she stated the reason for their split to be bad compatibility.
Jessica Clarke's Age
Jessica was born to Jay Clarke and Jill Clarke on 19th June 1995. She has three siblings: a sister and two brothers. They are Amy Clarke, Jim Clarke, and Phillip Clarke.
Jessica attended Christ Presbyterian Academy. Afterward, she graduated from the University of Mississippi with a Bachelor's Degree in Integrated Marketing and Communications.
Interesting Facts
Jessica once stayed in special needs orphanage in China for ten days.

She is an avid runner and competed on Ole Miss track and field and cross-country team.

Ben stands at the height of 6 feet 5 inches (1.95 meters).

Ben Higgins is a co-founder of Generous Coffee.