Entertainment
JJ Da Boss Married Life, Kids, Family, Net Worth & Facts
JJ Da Boss is a well-known name in street racing. JJ has raced in every street in Memphis; he is known as the fastest man on the streets and one of the biggest street race gamblers.
Apart from his fame as a ferocious street racer, JJ rose to fame as a reality TV personality from the Discovery Channel series, Street Outlaws: Memphis. Later, JJ also founded the street race scene, Spin City.
JJ Da Boss' Married Life
JJ Da Boss is married to one of the kickass female drivers of Street Outlaws: Memphis, Tricia Day.
Another Star from Street Outlaws:- Street Outlaws' Big Chief Wiki Reveals His Married Life, Children
During an interview with Monsters and Critics in 2018, JJ revealed that he and Tricia had been married for more than ten years. The couple reportedly grew up in the same 700-person town outside of Memphis and knew each other all along.
Moreover, it was JJ who introduced Tricia to street racing and taught her all tricks on his sleeves to make her a ferocious racer.
Further, during an interview with Distractify in 2019, JJ made his love for Trish pretty apparent as he said- "I love Trish. I feel like she saved me and my life. She brought a lot of happiness to my life. She got me on the right path. We go together like a hand and a glove."
His Kids
JJ Da Boss is reportedly a father to eleven kids.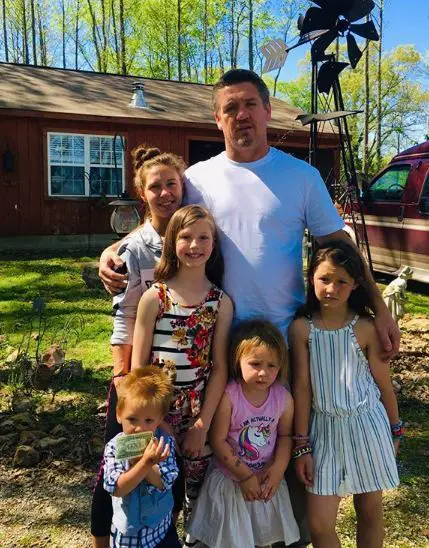 JJ Da Boss with his Kids in April 2019 (Photo: JJ Da Boss' Instagram)
Among his eleven kids, four kids, including daughters- Aubrey, Vada, Annaline, and son- Jonathan, are with wife Trish.
But not much is known about the other seven of JJ's kids and their mother.
Real Name, Family
JJ Da Boss was born as Johnathan Day on 10th August 1973 in Memphis, Tennessee.
Another Celebrity From Tennessee:- Gardner Minshew NFL, Contract, Stats, Salary
He was born as an only child to a roofer/car racer father and a Pentecostal mother. His family moved to Arkansas when he was very young.
As a young boy, Jonathan was hugely influenced by his father, who also used to race cars at local bet matches. He became very passionate about cars and race and eventually went on to pursue racing as a career.
Some Other Facts
JJ Da Boss started racing down dirt roads with other kids, at the age of ten.
JJ Da Boss is left-handed.
The street racer has had many run-ins with the law; he also spent eight years in a prison sentence.
In 2017, JJ was involved in a violent accident on a highway. He was driving his truck home after a long racing night when he fell asleep and crashed into a cement barrier. His truck was completely smashed, but luckily, he was unharmed.
In 2018, a street racer named Chad Larkin and his wife Genny accused JJ of attempting to kill them. The situation that started with light trash talk, reportedly escalated into a physical brawl after which JJ was arrested and later released on a thirty-thousand dollar bond.