Joe Mixon is prominent in the football field but, in his personal life, he has changed a lot after a very disturbing event in...under the influence of his friends made unwanted sexual taunts towards a lady named...personally very close to his family especially his...she also said her son not be judged by a single mistake and move on with other things going on...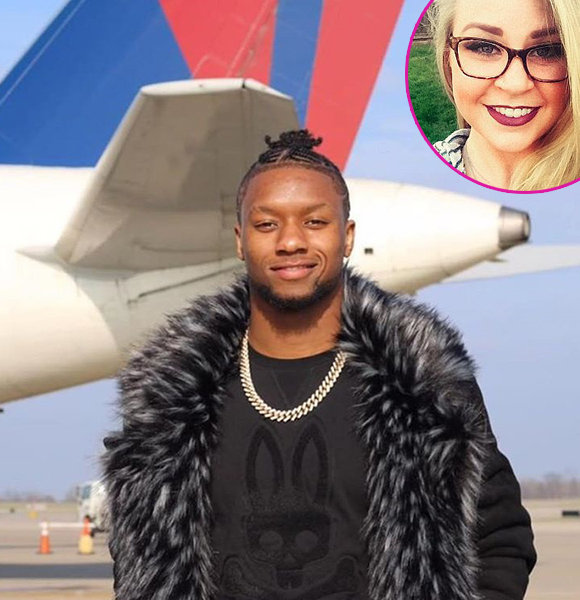 The notoriety of line back Joe Mixon is prominent in the football field. However, in his personal life, he has changed a lot after an alarming event in 2014.
It was July 2014 when a violent incident took place mid-night in one of the restaurants in Oklahoma. The NFL star, along with three other friends, was celebrating his 18th birthday, and the unthinkable happened.
Joe, under the influence of his friends, made unwanted sexual taunts towards a lady named Amelia Molitor and went on to punch her in the face breaking her jaw.
The animal-like behavior resulted in the youngster being charged with a 100 hours community service and counseling.
Past Hampers Dating Life
Following such a horrifying incident involving an assault on a woman, Joe Mixon was nowhere near dating a girlfriend.
Though he was just a teenager and did not access the situation rationally, his violent display has confined him without a girlfriend. However, he is personally very close to his family, especially his mother.
Hardworking Athlete:- Morgan Rielly Girlfriend, Family, Contract, Salary
When his mother was asked regarding the incident, she replied that her son's actions were wrong, but he had learned from his mistake.
Adding to that, she also urged others not to judge Joe based on a single mistake. Although it may take years before the athlete will clear his name, it seems Joe has his family behind his back.
Family, College, Height
Joe Mixon was born to parents: John Mixon and Alise Smith. He was raised in a low-income family alongside five siblings: three sisters and two brothers.
Growing up, his mother was the only breadwinner in the family and raised all her children with great hardship. Knowing the struggles of his mother, Joe wasted no time shifting towards sports.
Joe Mixon with brother John Mixon on his birthday in March 2018 (Photo: Joe Mixon's Instagram)    
The San Francisco native's towering height of 6 feet 1 inch (1.81m) and weight of 99 kgs helped him physically to go ahead in playing basketball and football in high school. Eventually choosing football as a career, he played three years as a regular starter.
Then, he joined the University of Oklahoma for college studies and played for Oklahoma Sooners. There, he was recognized as a five-star recruit and number one running back in the nation.
As of 2019, he is shaping his career to become one of the greatest of the game.
Net Worth Detail
The 23-year-old running back was back in the NFL picture when he signed a four-year contract with the Cincinnati Bengals at the 2017 NFL Draft.
Staying under the curtains of suspension for a year following the assault incident, Joe was in the list for the draft in 2017 and eager to get selected to play in the league.
NHL Superstar:- Jonathan Drouin Girlfriend, Parents, Salary
But, teams were not ready to take a chance on the aggressive player due to his discipline issues. As a result, he was not picked by some of the recognized names in the NFL. However, it was not the end of the world for Joe as he was selected to play for the Bengals in the second round of the draft.
He was offered with a four year $5.5 million contract with an average salary of $1,362,544. While his net worth is not low, he confessed to missing out on $25 million, which is the amount of money some of the recruits of his time earn more than him.
Per 2019, he is on doubts to start the next game of the season as has gone under an ankle injury during training.