Entertainment
How Much Is Joe Pesci's Net Worth? What's He Doing Today?
In terms of height, Joe Pesci stands...The actor has amassed a net worth of...he owns a beautiful 7,200-square-foot mansion near...his other high ranking movies include the well-known classic...with one of his daughters at Pediatric AIDS Foundation's...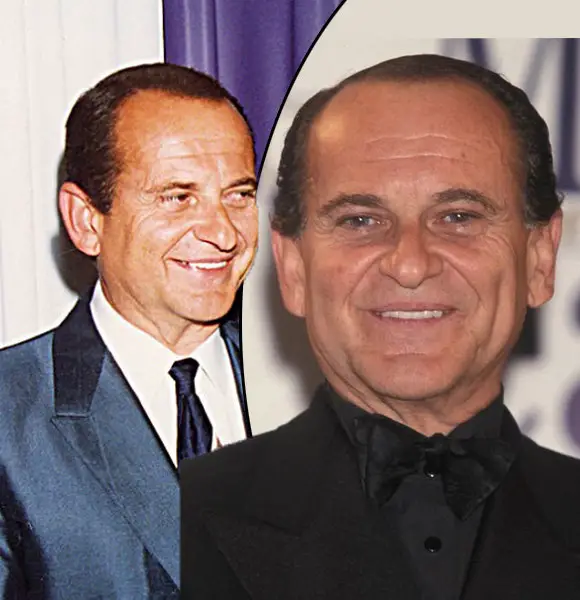 Joe Pesci is well known in the realm of cinema for his iconic roles in films like Raging Bull (1980) and Goodfellas (1990). His performance in the latter one even led him to win in the category of Best Supporting Actor at the 1990 Oscar Awards.
Still today, he manages to captivate audiences with his performance. His collaboration with director Martin Scorcese in The Irishman(2019) received rave reviews from the critics and audiences alike.
What Happened To Joe Pesci?
After the end of 1998, the actor didn't appear in any movies and in 1999, he announced he was retiring to pursue a career in music. He did continue his desired path by releasing an album in 1998 titled Vincent LaGuardia Gambini Sings Just for You.
The inspiration for his album came from his character Vincent LaGuardia Gambini in the movie My Cousin Vinny(1992).
Patrick Wilson Married Life With Wife :- Plus Net Worth & Movies
Consisting of 14 tracks, his album was released under Columbia records. However, he did resume his acting career from 2006 movie, The Good Shepherd.
Net Worth, Movies
The actor has amassed a net worth of $50 million through his legendary acting career. Considering the fact that he collaborated with A-list iconic director Martin Scorsese in numerous high grossing projects such as Raging Bull(1980) and Goodfellas(1990), this figure won't come as a surprise.
Ex-Wife Of Martin Scorsese :- Isabella Rossellini Talks about her Young Age Hardships and Married Life! View Full Report
Likewise, his other high ranking movies include the well known classic comedy film Home Alone(1990). Along with wealth that Joe garnered from his fame, he put them into some lavish uses as well.
Today, he owns a beautiful 7,200-square-foot mansion near a beach in Lavallette, New Jersey. His contemporary art deco inspired beach house is quite a piece of work and it even features eight bedrooms, eight bathrooms offering a view of the dock.
However, the artist has planned to sell it and it's on the market in late 2019 for $6.5 million since he is planning to move to California.
Wife & Daughter
Although Joe is a well-established star in Hollywood, he has managed to keep details on his personal life well hidden. All that's known about his love life is that he has been married three times and has two daughters.
Information on his first two marriages remains a mystery to date. However, his third marriage to actress Claudia Haro is a known affair since he married her in 7th Septemeber 1988.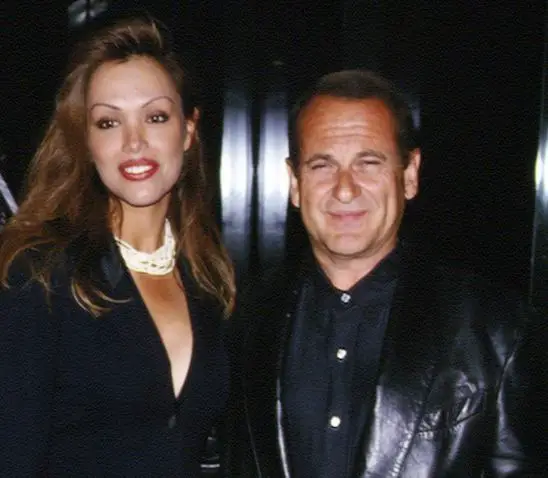 Joe Pesci with ex-wife Claudia Haro (Photo: thedailybeast.com)
Their marriage resulted in the birth of their daughter whose identity remains undisclosed. Further, he has another daughter named Tiffany Pesci, whose mother's identity is a mystery.
As of today, his marital status remains a secret as he refuses to talk about his personal life. 
Facts About Joe Pesci Including Age :
Born on 9th February 1943, his birth name is Joseph Frank Pesci.
Joe is a musician as well; he even recorded an album in the 60s titled Little Joe Sure Can Sing.
He made his acting debut at a young age of 10 by appearing in the show Startime Kids.
The actor was born to mother Mary Pesci whereas his father is Angelo Pesci. His mom worked as a part-time barber and his dad was a driver.
In terms of height, he stands 5 feet and 4 inches (1.63 meters).