Entertainment
Patrick Wilson Married Life With Wife | Plus Net Worth & Movies
Patrick Wilson is one of the most versatile actors in Hollywood...is married to his wife Dagmara...has worked in various movies and TV shows...has amassed a net worth of around $7 million...also is in a band with his brothers...played a gay character in the 2014 movie...has an athletic body and looks good shirtless.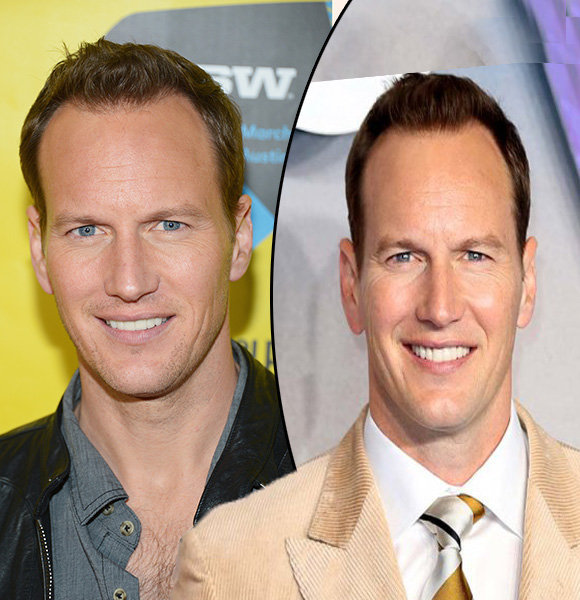 Patrick Wilson is one of the most versatile actors in the entertainment industry. The actor, who is especially known for his roles in horror movies. Patrick's trademark could be his works with James Wan; he has starred in various movies directed by James such as The Conjuring (2013), Aquaman (2018), Insidious (2010), etc.
Along with movies, Patrick has starred in various TV shows such as Angels in America (2003), A Gifted Man (2011-2012), and Fargo (2015).
For his works in these cinematic productions, he won three awards and got nominated 19 other times. These awards include Golden Globes, Primetime Emmy Awards, and Young Hollywood Awards.
Patrick Wilson: Married Life
While many celebrities jump from one relationship to another in search of their ideal life partner, Patrick is a lucky guy when it comes to love relationships. Well, he found the woman for himself in the early 2000s.
The woman in question is Dagmara Dominczyk. Patrick and Dagmara were college friends at the Carnegie Mellon University, and he started dating her in the early 2000s.
Read About The Conjuring Star:- Vera Farmiga Husband, Children, Parents
Their relationship didn't take a long time to turn into something solid. Patrick made the Polish-born actress his wife on 18th June 2005, after a year of dating. Now, the couple has two children.
Their first son, Kalin Patrick Wilson, was born on 23rd June 2006, and Kassian McCarrell Wilson, their second son, was born on 9th August 2009.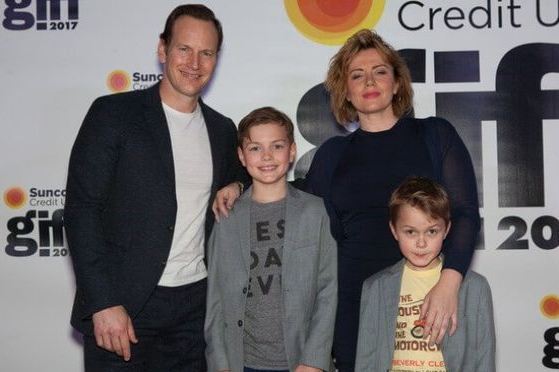 Patrick Wilson with wife Dagmara and kids Kalin (Left) and Kassian (Right) (Photo: Pinterest)
The family now lives in Montclair, New Jersey, US.
Net Worth
Thanks to his amazing acting career, Patrick has been able to earn enough wealth to have a considerable net worth. As of December 2019, Patrick's net worth is measured at an estimated $7 million, as per Celebrity Net Worth.
Read More:- "Slender Man" Javier Botet Girlfriend & Family Detail Amid Booming Career
Patrick has been a part of various high-earning movies. The highest-earning film that he worked on is The Conjuring, which earned a massive $137.4 million upon its release in 2013.
Interesting Facts About Patrick: Age, Height
Patrick Wilson was born on 3rd July 1973 in Norfolk, Virginia, USA. His full name is Patrick Joseph Wilson.
Patrick was raised by parents John Franklin Wilson, who is a retired news anchor and mother Mary Kay Wilson, who is a voice teacher and professional singer. He has two older brothers - Mark and Paul Wilson.
Perhaps Patrick inherited his mother's singing abilities, as the actor is a naturally gifted singer. He and his brothers formed a band named Van Wilson and later changed the name to The Wilson Van. They perform at charity events.
Standing at 6 feet or 1.83 meters, Patrick has an athletic build and looks amazing shirtless.
Being a versatile actor, he has also portrayed a gay character in the 2014 movie Space Station 76.