British actor Joel Fry...rose to fame from... keeps the details about his family and parents pretty secluded... his love life, a secret too...his on-screen love for...stands at the height of...As of now, Joel is preparing for...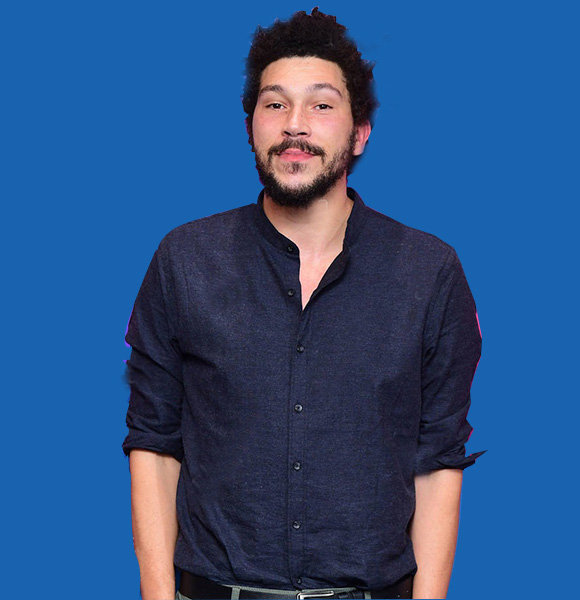 HBO's global hit series Game Of Thrones introduced many talented actors over it's running period of eight years.
Among such many actors, who rose to fame from Game of Thrones is British actor Joel Fry. Joel portrayed the role of Hizdahr zo Loraq- the son of one of the many Great Masters of Meereen.
Is Joel Fry Married?
With his increasing fame, over the years Joel has garnered widespread fame. Naturally, with fame comes queries about his dating affairs and relationship.
However, the actor has kept his love life, a secret. The fact that despite being in the public attention for over a decade, Joel hasn't let single information regarding his love life slip is pretty commendable. 
Although, Joel is one hell of a secret keeper about his real dating life, his on-screen love for Daenerys- portrayed by Emilia Clarke is not hidden.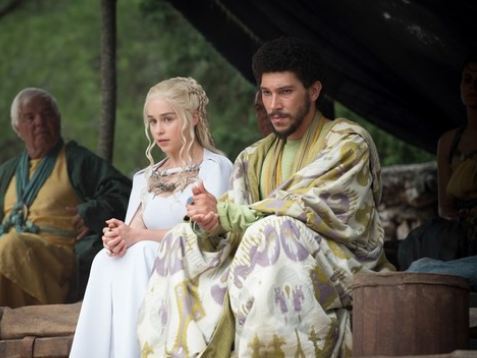 Joel Fry with Emilia Clarke in a still from Game Of Thrones (Photo: moviestills)
In the show, his character was supposed to get married to his betrothal, Daenerys. But in the end, (spoiler alert) his character gets stabbed while trying to save her.
As for his real love life until Joel, himself opens up about his dating affair all one can do is make speculations.
Career, Net Worth
Joel, who stands at the height of 6 feet 1 inch (1.85 m) started acting from the theatre.
Initially, he played the role of Benvolio in the Lost Theatre Company's stage production of Romeo and Juliet. He also portrayed the role of Faustus in Titania Krimpas' production of Doctor Faustus.
Joel slowly made his way up to TV and movies from small roles and finally got his big break in HBO's hit.
For his role in Game of Thrones, he was nominated for Screen Actors Guild Awards— Outstanding Performance by an Ensemble in a Drama Series.
Apart from being a talented actor, Joel is also a musician. He is a member of the rock/reggae band Animal Circus.
During his career as a musician and an actor, Joel has presumably earned a significant amount as his net worth. Although his actual wealth remains under wraps, he probably earns more than an average actor's salary of $50,000 per year.
As of now, Joel is preparing for his role as Jasper in Disney's Cruella, alongside Emma Stone and Emma Thompson.
Short- Bio, Family
London native Joel Fry was born in 1984. 
For his education, the actor attended BRIT School for Performing Arts and Technology in England and later graduated with a BA in Acting from The Royal Academy of Dramatic Art, London, England.
Young Budding Actor:- Ty Simpkins Dating, Girlfriend, Parents, Net Worth
Even though he has been in show biz for quite a while, 35 years old actor has kept the details about his family and parents pretty secluded.