Entertainment
GOT's Alfie Allen Gay Rumors Swerve! DJ Girlfriend, Dating Reflects Paradise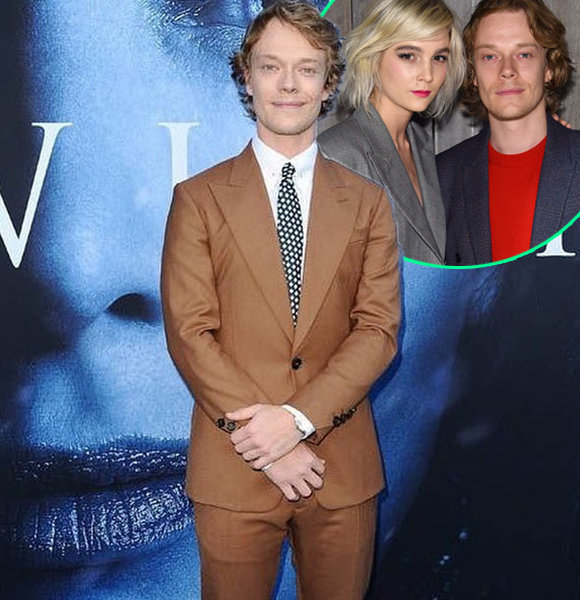 Like many others, Alfie Allen has got Game Of Thrones (GOT) to thank for his fame.
The blonde actor, who plays the on-screen Theon Greyjoy, not only hugged the limelight for his role but also created a buzz when he kissed a man on a show. This sparked gay rumors about the actor.
However, the rumors were swatted aside when he flaunted his excellent relationship with his girlfriend or former girlfriend, we say? 
So let's have a look at the actor's former DJ partner along with his sister's claim about the incest role in GOT.
Kissing Co-Star Makes Gay?
Alfie Allen, aka Theon Greyjoy of the HBO series, Game of Thrones, shares an undescribable animosity with Ramsey Bolton (Iwan Rheon). However, the pair's hatred towards each other is limited only to the screen.
Explore:- Faye Marsay: With Obscure Dating Affair, On-Screen Lesbian Role
The arch enemies on the screen share great chemistry off it. What's more, the pair set the pulses running of millions of gay fans when the two kissed each other as they seemed to make peace on their on-screen feuds.
The incident took place during the promotion of the 6th season of GOT at Jimmy Kimmel Live in April 2016.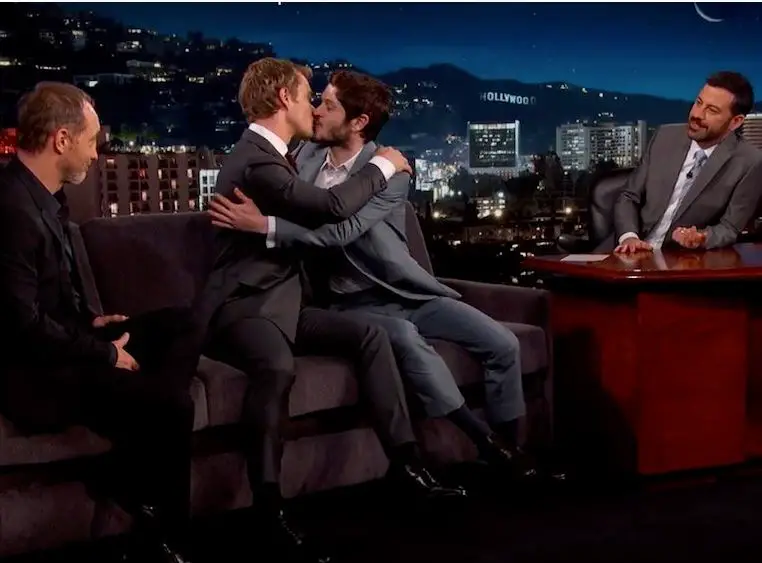 Spewing Gay Rumors Alfie Allen kisses Iwan Rheon on the Jimmy Kimmel Live in 2016 (source: out.com)
Unfortunately for the star, Alfie identifies as a straight man.
Who is Alfie Allen's Girlfriend?
The actor with English heritage caused a storm in media when he was pictured spending quality time with a mysterious blonde in Formentera, Spain, in June 2017.
The hunk, who stands at the height of 5 feet and 7 inches (1.7 meters), was pictured relaxing with his mysterious companion.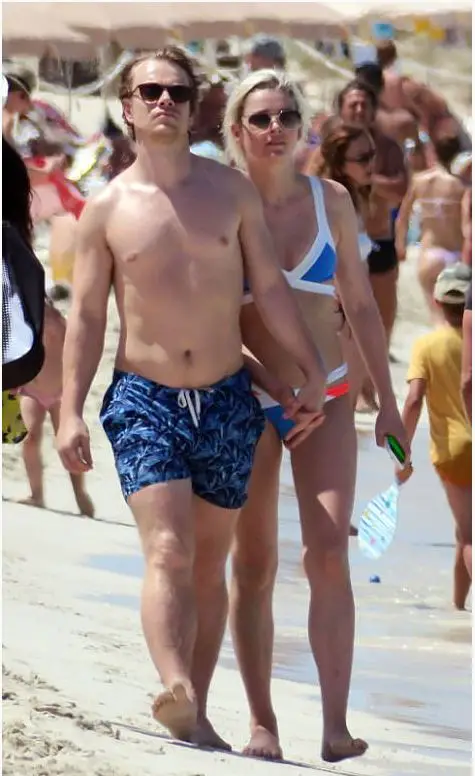 Alfie Allen and Former Girlfriend Allie Teilz Spends Time on the Beach in 2017 (source: Dailymail.co.uk)
The mysterious blonde was later revealed to be the upcoming DJ from Arizona and Alfie's former girlfriend, Allie Teilz; the couple was also pictured together at the LAX airport on 11th July 2017. 
And barely ten days later, the couple made another public appearance when Alfie was pictured together at the GOT comic con event with Allie and his dog, Abby.  
After the public appearance, there was no secrecy about their relationship. Thus, Alfie's former DJ girlfriend started posting pictures of the adorable duo.
The duo spent loads of quality time and even visited the Glastonbury Festival, Thailand, and the safari experience in Kenya, Africa.
Before Alfie started painting the town red with his romance, he was earlier in a relationship with Mr. Selfridge actress Sai Bennett in early 2016. But the pair's relationship didn't last, and they eventually parted ways.
Sai Bennett's Boyfriend:- Is Craig Roberts Still Dating Sai Bennett? Or He's Got a New Girlfriend?
The actor, with a net worth of $6 million according to Celebrity Net Worth, previously had an on and off relationship with ex-girlfriend Jaime Winstone.
Alfie was engaged with the Kidulthood actress in 2008, but their engagement was called off in 2010. The flames, however, rekindled their romance in 2013, only to be together for about a year and part permanently in 2015. 
Like Alfie, his ex Jaime moved on in her life and welcomed a son with former beau James Suckling in April 2016.
Welcomes Baby With Former Girlfriend
Alfie became a father for the first time when his former girlfriend Allie gave birth to a baby girl. The new dad announced the news to the world via his Instagram on 22nd October 2018.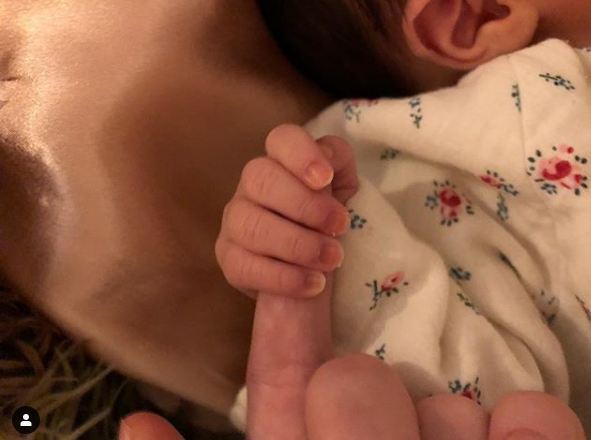 Alfie Allen's new-born daughter holds onto her father's finger on 22nd October 2018 (source: Instagram)
In the cute snap, the British actor's newborn daughter was seen holding his finger, and the post melted the hearts of his fans.
Sister Claims About Incest Role
Alfie was born into a celebrity family; his father is acclaimed actor Keith Allen, and singer Lily Allen is his sister. 
Related:- Emilia Clarke Boyfriend, Married, Family
And bizarrely, Lily Allen claimed that she was offered the role of Yara, Theon's sister, who was later portrayed by Gemma Whelan. Lily claimed that the character had an incestuous scene with her brother Alfie and so she backed out of the show.
Lily Allen affirmed to The Independent:
"I felt uncomfortable because I would have had to go on a horse and he would have touched me up and s**t. Once they told me what was entailed, I said no thanks."
However, her brother dismissed the claims about his sister being offered the role and confirmed that Gemma was the first choice for the part and no one else was considered for the position. The Independent quoted him as saying:
"I heard about this, yeah. The only thing I'm going to say on that is that it's not true. And also that Gemma Whelan was always their first choice for the part. And she's fantastic. And that's the only thing I'm going to say about that."
Despite the difference in the verses in the famous siblings' narration, they share a unique bond and were recently spotted together along with Alfie's former partner spending time together in Soho.
Talking about recently, the pair have now parted ways, and  Alfie has been dating his partner Nicole Della Costa.
Stay with us for more updates!