Entertainment
John Goodman Crushed Weight Loss; Dead Or Alive Questions, Bizzare Theory
Actor John Goodman, is known for his role in the famous series...the overweight actor went through a massive weightloss losing....lbs with a spinoff set to premiere on... John is unsure how his character will be played out after the onscreen death of...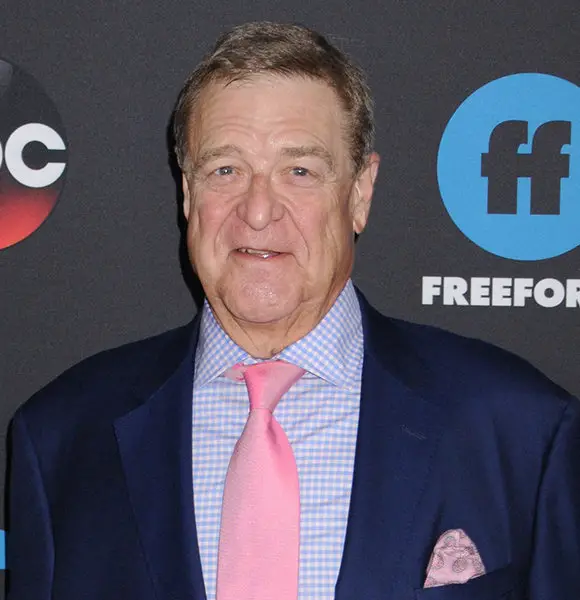 With a disrupted end to his football career, a failed bartending job, and an unsuccessful waiter, it seems John Goodman was destined to be a great actor only.
Lost in other professions, the Affton, Missouri native is considered by many as one of the finest actors in the industry, especially for playing Dan Conner in the ABC television series Roseanne.
The actor has been on a constant spotlight not only because of his acting ventures but also for his massive body transformation. Already in his 60s, the actor stands out as an inspiration to all those fitness enthusiasts through his immense weight loss programme.
With the spinoff of his hit series Roseanne set to launch in the form of The Conners, there has been continuous speculations and questions concerning the characters of the show.
With the original show ending more than 20 years ago, it wouldn't be a surprise that some of the characters will have died in the spinoff.
No Alcohol In Weight Loss Diet; Exercise Key To Weight Loss
Nobody feels comfortable in their skin when their weight creeps in and around the 400-pound mark. Neither did John; despite his huge body figure determining his characters in the movies, John found some motivation to change his shape.
Talking about his body transformation, the actor told Letterman about the process in a 2010 interview,
"Alcohol was the first thing to go. It was the answer to a lot of problems. I hit it hard for 30 years, there's a lot of residual damage and I'm just trying to pick up the pieces now"
After the alcohol restrictions in his body, the actor then focused on maintaining a balanced diet with portion control and subsequent reduction in his sugar intake. Exercises corresponded the diet with workout sessions conducted six days a week. The results have since then shown up with the actor losing around 100 pounds.
You May Also Like: 'Insecure' Actress Natasha Rothwell Bio: Age, Weight Loss, Husband Talks & Facts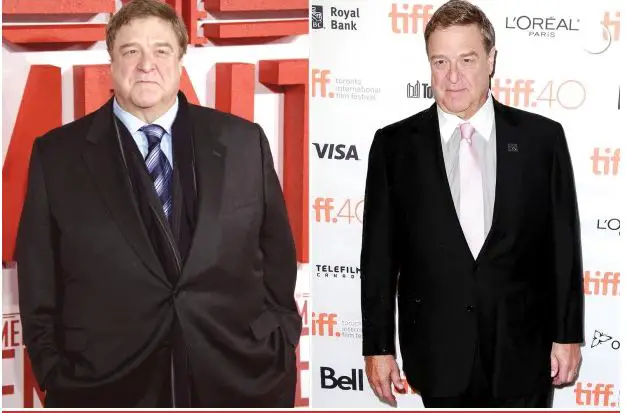 John Goodman weight transformation. (Photo: nypost.com)
Talking about his motivation for the weight loss to PEOPLE in 2010, the actor had a simple theory,
"It takes a lot of creative energy to sit on your ass and figure out what you're going to eat next … I wanted to live life better."
With the success in changing his body weight by a drastic 100lbs, John stands out as a representation for discipline and hard work.
Onscreen Wife Dead Or Alive?
With Roseanne's spinoff, The Conners set to launch on 16 October 2018, John's on-screen wife Roseanne Conner will be supposedly dead in the upcoming premiere. Portrayed by Roseanne Barr, the character will be killed off in the show due to Barr's recent racism controversies.
Roseanne Barr in a tweet described  African-American Obama staffer Valerie Jarrett as "Muslim Brotherhood & Planet of the Apes had a baby". This controversial tweet, which was later deleted might be the reason behind Barr's removal from the spinoff.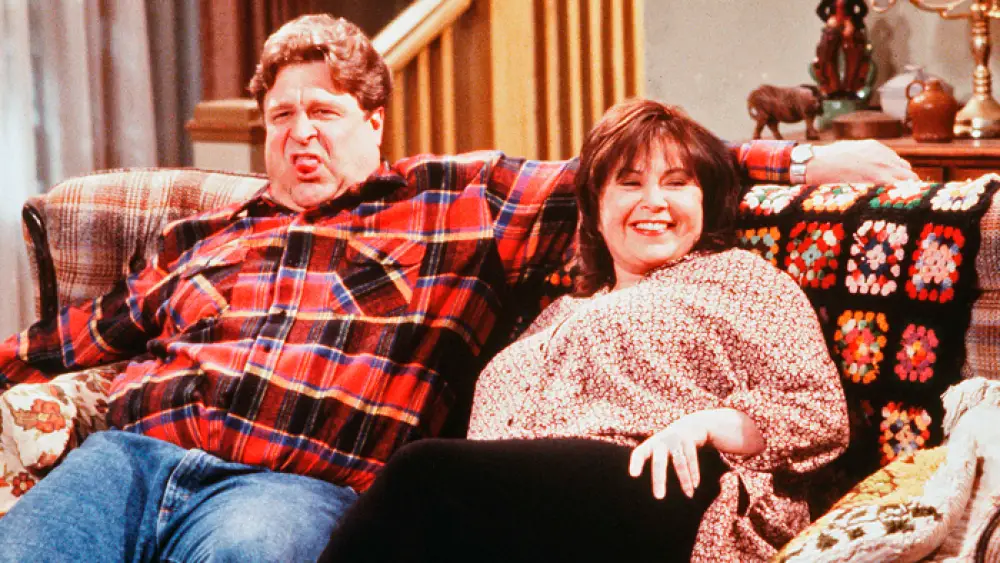 John Goodman and his onscreen wife Roseanne Barr. (Photo: variety.com)
John confirmed Roseanne's absence whilst discussing the changes in his character in the new show in an interview given to The Sunday Time Magazine in August 2018,
"It's an unknown. I guess he'll be mopey and sad because his wife's dead."
This is not the only suspense to the spinoff. One of the first primetime shows back in the day to feature openly gay characters ended revealing that Dan hadn't survived the heart attack he suffered in the pilot and the entire show was simply a fictionalized version of its characters.
See Also: Lecy Goranson Has Stayed Low-Key Since Roseanne; Has The Star Married Over The Years?
So, how the revival of the show will bring John's character back is still mysterious. However, in an interview given to EW in 2018, John reveals that he does not really care about this scenario and is buzzing to be a part again.
"I don't care. I didn't care. It was irrelevant. It was just silly,"
John, a family man, husband to wife Annabeth Hartzog since 1989 and a father to a production assistant daughter Molly Evangeline Goodman, returns to television quite unsure of how his character will be carried forward in the series after his own supposed death and the death of his wife as well.