With over 1.2 million Instagram followers, choreographer Joie Chavis embodies what it means to gain influencer status.
And, on top of being an Instagram star, she's everything that a man searches for in a potential partner. Her impressive physical features, coupled with savvy fashion sense, makes her an appealing figure.
Hip-Hop personality Bow Wow and Atlanta-based rapper Future comprise a handful of notable names, who fell for Joie's beauty. Not just that, they also deemed it fit to have babies with her.
Affairs With Baby Fathers - Husband Any?
Joie's love affair with her first baby father Bow Wow began in March 2010. Within a year, she became pregnant and gave birth to their baby daughter Shia.
Welcoming a child, however, didn't save the Instagram star's relationship with her once-husband prospect Bow Wow. They parted ways in 2013, only to rekindle the romance in 2016. The couple's second attempt at making things work also failed.
More On Bow Wow & Joie:- Once Nearly Married; Rapper Bow Wow Shares A Tumbling Relationship with Girlfriend
From one hip-hop personality to another, Joie commenced dating Future in 2017. Months later, she announced being pregnant with her second baby (her then-boyfriend Future's fifth child). And in late-2018, the duo welcomed a son named Hendrix. A month later, they called it quits.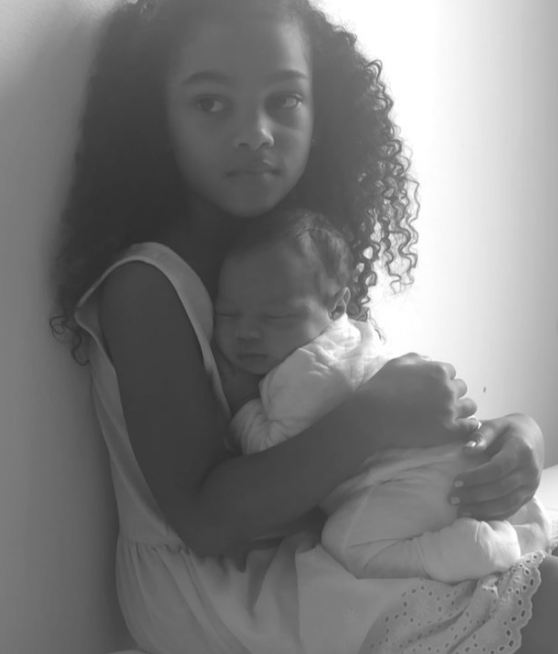 Joie Chavis children Shia Moss and Hendrix embracing each other circa May 2019 (Photo:- Joie Chavis' Instagram)
Ironically, Joie baby fathers at one point in time dated R&B songstress Ciara, who married NFL star Russell Wilson in July 2016.
The mother of two's other notable affairs includes producers Young Berg and Hit-Boy. Akon's brother Bu Thiam, who slapped her with the gold digger tag, once hoped of being her husband as well.
Bio - Age & Family
Joie was born in Torrance, California in 1988. A Libra by birth sign, she celebrates her birthday on the same day (27th September) as musician Lil Wayne and actress Jenna Ortega.
Related To Jenna:- Jenna Ortega Boyfriend, Affair, Parents
Because the Instagram star - age 30 - rarely sheds light on her biological family, it's a tough ask to ascertain her ethnicity. But, going by her last name alone, she should be of Hispanic origin to some degree. Chavis is a variant of Chaves, a common surname in the Portuguese and Spanish community.
Height, Job & Net Worth
Gifted with five feet and five inches (1.63 m) height and 33-24-35 inches body measurements, 20-something Joie began her show-biz career as a model/dancer. The next obvious step for her was to own a business.
Remaining faithful to her image, the Torrance, California-native founded Shop Shai, an online apparel company. Her other business venture includes a lifestyle brand titled Joie In Life. She serves as both companies' CEO.
From her job as a model/dancer and entrepreneur, Joie should make a fortune. However, there's no precise figure to outline her seven-figure net worth. Meanwhile, her baby fathers - Bow Wow and Future - boast $1.5 million and $30 million net worth respectively.