Entertainment
Is Jon Fletcher Dating? Gorgeous Model Girlfriend Now Wife Or Past?
American actor Jon Fletcher is famous for his recurring role in the 2015 TV series The Messengers. Jon, who played Joshua Silburn Jr., a televangelist preacher, and a married man, had his wife cheat on him with his father on the show.
Jon, who was previously in a relationship, is currently silent about his love life.
But, what is Jon up to now? Has he broken up with his girlfriend or are they still dating?
Let's find out about the dating life of Jon along with his age and family details!
Eventual Breakup With Girlfriend?
Back in 2015, Jon was in a relationship with American model and actress, Shantel VanSanten. The couple, who worked as co-actors on the 2015 TV series The Messengers, first met during the shooting of the show. Meanwhile, Jon and Shantel were also spotted in Paris on September 24 in 2015, holding hands and enjoying each other's company.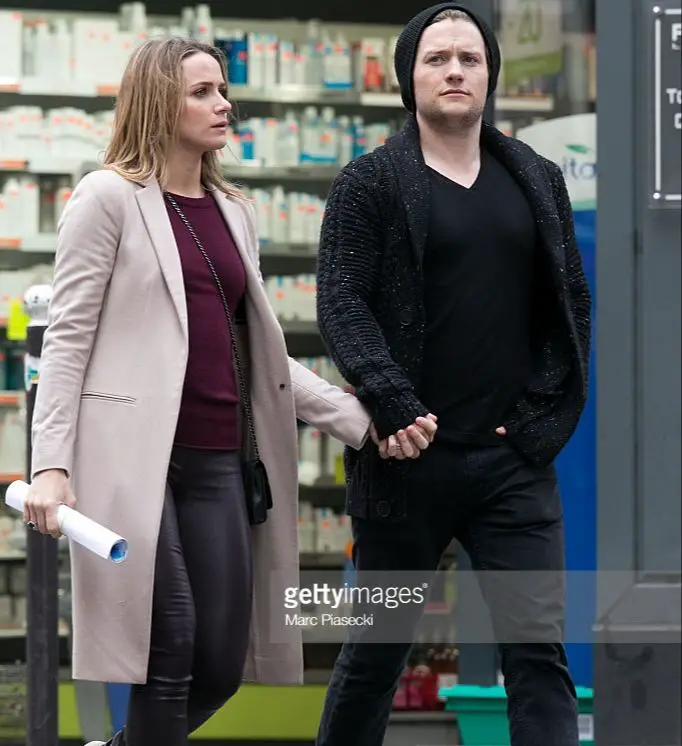 Jon and Shantel wander around the Montmartre quarter in Paris, France on 24 September 2015 (Photo: GettyImages)
Previously, Shantel also posted pictures on her Instagram which gave the idea of her loving relationship with Jon. However, she later deleted the photos which hinted towards the inevitable end of the affair.
Shantel, who is close to her male best friend Robert Buckley, had once talked about her friendship with him. In an interview with Fame10 on 19 April 2016, Shantel said,
"He's my best friend, no no no! I mean we sleep in the same bed and nap together and to have that friendship to me is so important. Our chemistry is so much better because of it, because most romances come from a friendship so when you have that base in real life it only helps on screen."
Further, Shantel also revealed that she liked sabotaging her best friend's relationships. She added,
"I cut them [girls] away. I'm pretty much like, 'Not good enough, that's not gonna happen, I don't like her!'"
Seeing how Shantel close to her friend Robert, Jon most probably became jealous of the two, which could have been the reason for their breakup. However, until one of them publicly discloses the cause for their split, it's not possible to assume anything with certainty.
Mentions Family On Social Media
Moreover, Jon is close to his family: his parents and sister, Gem Fletcher and likes to mention them on his twitter posts.
The actor shared a tweet on the occasion of his mother's birthday on 18 June 2015; and described her as beautiful, incredible, caring and loving. Further, he requested every one his followers to wish his mother on the day.
Jon, who celebrates his birthday on 2nd October, also uploaded a status on 1st November 2015 and mentioned that his sister, a Photographic Art Director, celebrated her birthday the day before. Jon even posted a photo of the siblings and claimed that the picture perfectly described their personalities.
Further, on Father's Day 2016, he shared a post to greet his father and considered himself lucky to have such an inspiring father.