Entertainment
Jon Glaser Knowingly Hides Married Life with Wife From Camera! Why?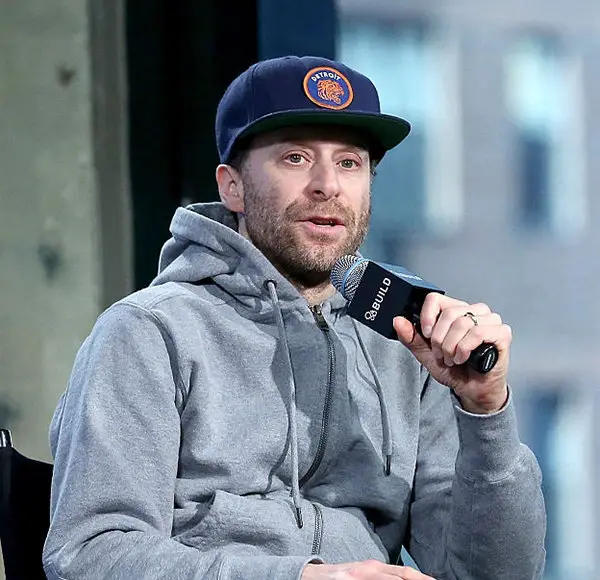 People may not be accustomed to the name Jon Glaser, but his identity as a mask-man is undoubtedly famous. Jon Glaser is a comedian whose name you may not know, but his jokes you've definitely laughed at.
He has been a part of comedies in America since the mid-'90s. So, it's usual that his fans are eager to know about his personal life: whether he is dating a girlfriend or is married!
Scroll down if you want to know about his family which he doesn't usually talk about.
Jon Glaser: Concerns About Family 
Jon Glaser's role in the comedy series Delocated as a masked man is similar to his family life. 
He has not disclosed much information about his family, just like how his masked-man identity character in Delocated, who is in the Witness Protection Program, has not revealed about himself. 
Cast Of Delocated:- Joe Mande Married! Inside Low-Key Wedding Ceremony With Wife
All we know is that he is married and has a son and an adopted daughter. 
But, it seems he is a family man and reasonably concerned about their privacy. 
He doesn't want his family to be subjected to gossips in the media. In an interview with Uproxx, he expressed his reason.
"Being in a real reality show where I put my family on camera, I would never do that, even if I wanted to. I don't think my wife wanted to do that, and I wouldn't make my children do that. So we got actors to play my family!"
His concern about his family does not stop here. He went on to further illustrate his doctrines in another interview.
 "There's nothing wrong with fame, but to seek out the spotlight just to be on TV for the sake of being on TV, and to put your children on there, I think, is especially disgusting." 
He is not usually spotted with his family, but he did post a couple of photos, in which he is seen with his infant son and his daughter.
Aside from his personal and professional life, his fans are familiar with his Social Welfare Work: he has a personal fundraising page and encourages people to donate to help treat more than 25,000 seriously ill people annually for free of cost.
More About Jon Glaser
Jon, an American comedian, writer, and actor, was born on June 20, 1968. He is best known for creating the show Delocated and enjoys a net worth of $3 million.
He has written for shows such as Late Night With Conan O'Brien, SNL, Human Giant, and Wonder Showzen, and he's appeared in iconic TV shows like 30 Rock, Curb Your Enthusiasm, and Upright Citizens Brigade, and the movies School for Scoundrels, Baby Mama, and Be Kind Rewind.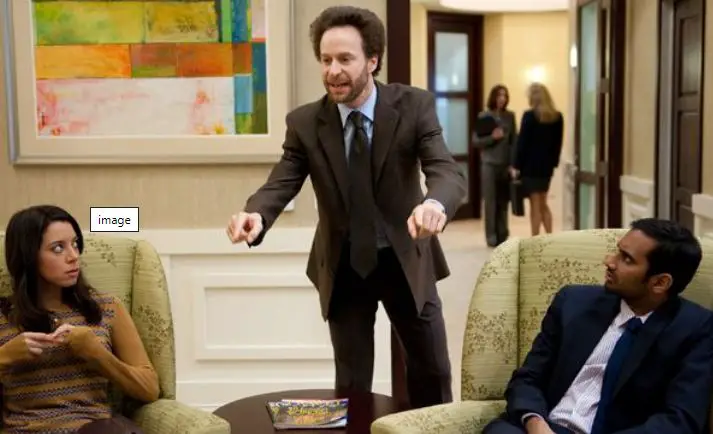 Jon Glaser as seen during an episode of Parks & Recreation (Photo: esquire.com)
He has received five Emmy nominations for his writing for Late Night with Conan O'Brien. 
Besides his impressive career, Jon has also written a satirical book My Dead Dad Was in ZZ Top dedicating it to his deceased father, who was once in a famous rock and roll band.
Interestingly even though Jon ended up becoming an established comedian, it wasn't something he wanted to get his hands into at first. Actually, he wanted to become an actor. Although being a comedy writer wasn't something he had in mind, he started out as a writer for The Dana Carvey Show.
He was hired by producer Robert Smigel after he came across him auditioning for a part in the show.
As per the writer,
"He liked my audition for SNL and liked my audition for Dana Carvey, but said, 'We're not going to hire you as an actor but would you be interested in writing?'That just seemed like a job I shouldn't pass up."
However, he was able to full fill his dream of performing later on as he later started working for the show Late Night With Conan O'Brien. There, he acted in some comedy segments which generated major viewers.
Major Cast Of Conan O'Brien's talk show :- Who Is Jordan Schlansky Fiance & Wife-To-Be? Wiki, Age, Net Worth
Eventually, he created the show Jon Glaser Loves Gear, playing a fictionalized version of himself.