Entertainment
Jordan Lane Price Got Married? Her Status After Dating Affair With Actor Boyfriend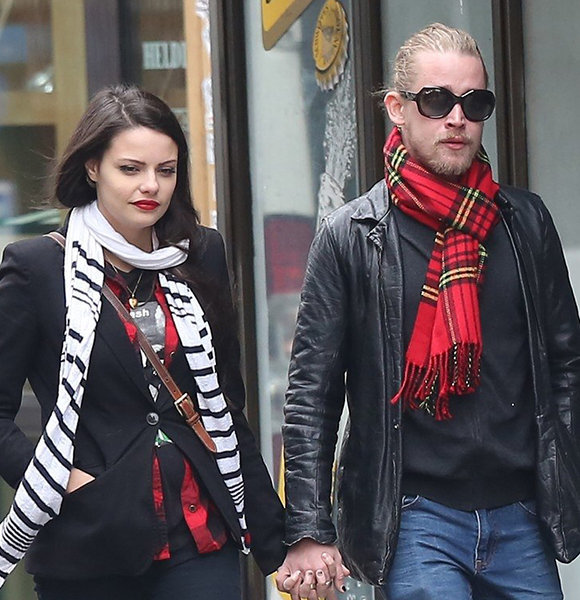 In the era that we live in, it is kind of eerie to hear about a celebrity who is not active on social media, as it is a platform that helps stars reach out to their fans.
Take the gorgeous actress Jordan Lane Price for instance; she too has not been active on any social media for almost a year now
However, she is often spotted in gossip columns because of her dating affair involving popular celebrities. Well, if you're on the hunt for some information about her dating affair, then you're in for a treat, as we'll be providing you the same in this session!
Jordan Lane Price Got Married? Her Status Now:
Unlike most of the celebrities, Jordan Lane Price is not active on social media. It's not like she was never on Twitter and Instagram, it's just that she has not been tweeting since late 2016, and she has deleted her Instagram account.
Back in the day, when she indulged in the liberty to take her opinions to Twitter, she used to give subtle hints about her romance to her fans.
when your boyfriend braves the oncoming cold to get you your latte before you're even out of bed #swoon ???? — jordan lane (@JordanLanePrice) January 21, 2014
Well, that was in the past. Now, Jordan is a ghost on Twitter and is lost on Instagram.
But that has not stopped the news portals from gossiping about her dating affair, not when she is dating her famous boyfriend, the Home Alone star, Macaulay Culkin.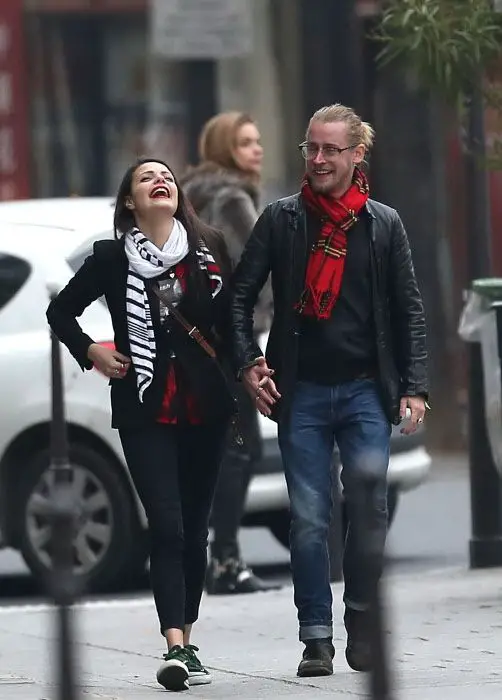 Jordan Price and Macaulay Culkin strolling together (Pinterest)
The couple has been together since 2013, and the news of Jordan getting married to Macaulay started floating in when Mila Kunis, who happens to be the ex of Macaulay, was set to marry her husband, Ashton Kutcher.
Macaulay was madly in love with Mila but had to end their relationship back in 2011 because of his indulgence in drugs. Mila's family confronted his drug habit that made Mila end the relationship. They were together for nine years, and Macaulay was left heartbroken.
But all thanks to Jordan, who also has a striking resemblance to Mila Kunis, Macaulay is thrilled to be with her. People cant stop comparing the two, however, because of thier similar looks.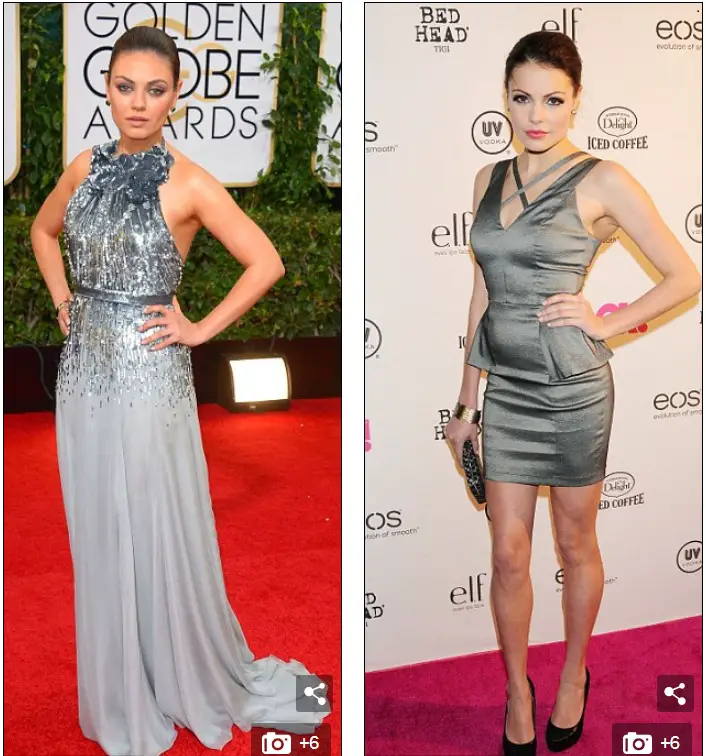 Jordan Lane's resemblance to Mila Kunis (Dailymail.co.uk)
But neither Jordan nor Macaulay has come forth with an announcement regarding their plans to getting married.
Before Macaulay, Jordan was romantically linked to James Levy. Jordan always had a passion for music before acting, and that was how she stumbled upon James. The duo shares a song titled "SpongeBob" together. 
Jordan once shared,
Well I actually started out as a singer, doing musical theater when I was about eight years old, which eventually led me to start working in professional theater and different music projects as a kid and teenager. However, I ended up studying philosophy in college and simultaneously falling in love with acting. I've always said if music came back to me and it felt right, I wouldn't say no to it. And then Levy came along.
Jordan Lane Price's Short Bio:
Jordan Lane Price was born on December 12, 1988. Although Jordan has not revealed much about her family, it is known that she has a younger brother named Tanner. 
Jordan was drawn to acting and singing from her early age, but she initiated her career after being a part of the girl band named 'Huckapoo.' However, she gained popularity from her performance in the soap opera, All My Children.
Besides that, the actress has been featured on various Disney's music videos. With all that she has achieved in her career, she currently enjoys a whopping net worth of $2 million.
Think we're missing something? Do let us know in the comment section below!