Entertainment
Who Is Jordyn Woods & What Is Her Net Worth? Wiki - Age, Parents, Family
Jordyn Woods has been mostly featured being the best friend of mega star...but apart from the shadow of her best friend Jordyn is a...and also a...she cover a net worth of...and also received a massive gift from...for her birthday...apart from the rising career, she has a family of...she is a daughter of...and...and also has a sister...who is a...but unfortunately she lost her father to...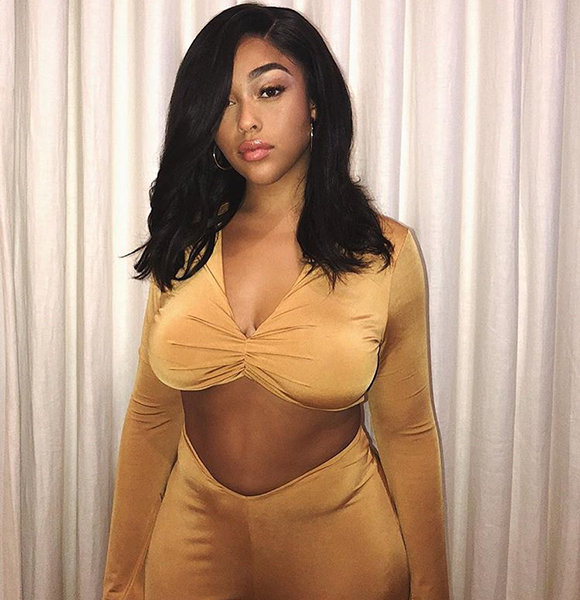 What Tina Fey is to Amy Poehler, American model Jordyn Woods is same for Kylie Jenner, a best friend!
If you are a follower of the lip kit queen, Kylie Jenner then you would have known "Who is Jordyn Woods?." Jordyn Woods is the epitome of the modern day model who is also a trendsetter and formerly, the closest friend and second self of Kylie Jenner.
Away from the shadow of Kylie, Jordyn is the most in-demand plus-size model in the industry. And with her rising name in the media, she has a lot going on in her life apart from the association with her former best friend.
Well, let's unravel the wiki-like-bio of this 21-year-old rising star! 
Who Is Jordyn Woods? Net Worth Unveils 
As the ex-best friend of Kylie Jenner, Jordyn Woods has often featured in Kylie's Instagram and snapchat, and the Kardashians family's TV show, Keeping up with the Kardashians. 
However, the model has been making her name in the modeling world as the most preferred plus-size model. The guest in Kylie's previous social media posts is an in-demand model and an advocate for body positivity.
Don't Miss:- Nick Faldo Unlucky With A Wife? Has A Girlfriend Now After Multiple Relationships?
The Los Angeles, California native, is also a fashion idol and an Instagram legend with over 6 million followers. She has been able to grab herself many followers and is being just as famous as the Kardashians.
With the rise in fame, she also has a massive surge in her net worth. Through various involvement in modeling projects, Jordyn has earned herself big bucks. Being a former close friend of Kylie has also been a cherry on top for Jordyn.
But, Jordyn has gone through the pain of body transformation leading to a shocking weight loss for her profession. Even though Jordyn did not begin working out with a mindset of losing calories, she instead started it to stay fit which has led her to such a loss of weight. 
Despite hearing all the comments to weigh her down, Jordyn stayed consistent with her plan which ended up on such results.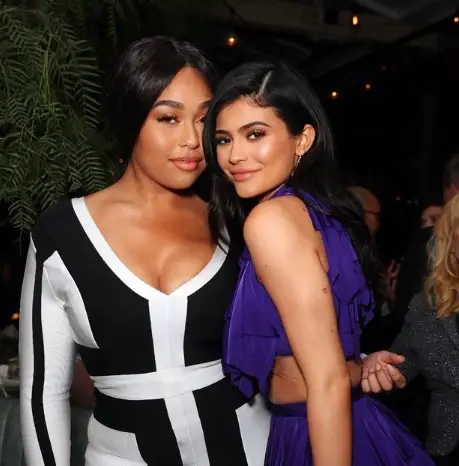 Jordyn Woods with her mega-star best friend, Kylie Jenner (Photo: popsugar.com)
It turns out Kylie presented her ex-best friend with a Mercedes of worth $122,750 as a birthday gift. Well, having with their relationship it seems that having rich friends around has its perks. 
See Also: 'Big Brother' Winner Will Kirby Recalls Best Day, Wife & Married Life Helps Grow
However, the exact net worth of Jordyn is not public knowledge. But it can be estimated that she earns almost $36,000 per year only from her modeling projects.
Caught Cheating With Kylie's Sister's Boyfriend; Gets Drop From Clothing Line
Wondering what changed the "best friends" label to "ex-best friends" between Jordan and her former bestie Kylie? Here's the scoop!
In mid-February 2019, Jordan's relationship with Kylie was on the verge of collapsing after the Kardashians got wind of the alleged cheating scandal involving her and NBA star, Tristan Thompson, who happens to be Kylie's sister, Khloe's boyfriend.
At first, the 21-year-old Instagram babe denied the allegation but eventually admitted to the wrongdoing. Despite the admission of the guilt, Kylie has yet to forgive her - and looks like is in no mood to forgive any time soon.
The relationship between the two seems to be getting worse by the day. But sources close to Kardashian claim that Kylie - who is currently taking shelter in fellow mom Heather Sanders - is facing a difficult time letting Jordyn go.
Since the cheating allegations hit the headlines, Kylie has unfollowed Tristan on Instagram and Khloe has dropped her from the Kardashian's clothing brand.
Opens Up About Cheating Scandal; Starts Own Business
Amid the scandal, Jordyn began to build her empire after getting dropped by the Kardashian clan from their business dealings.
More On Her Parents:- Elizabeth Woods Bio, Jordyn Woods, Net Worth, Age
In addition to penning lucrative deals with conglomerate in Dubai, she released a new false eyelashes line entitled Eylure. On 25th March 2019, the young entrepreneur traveled to the United Kingdom with her mom Elizabeth Woods to promote her latest venture.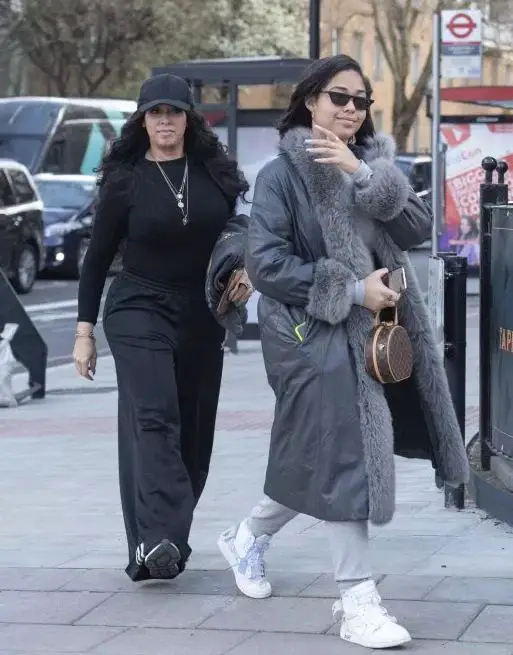 Jordyn Woods makes a rare public sighting with her mother, Elizabeth Woods in London on 26th March 2019 (Photo:- metro.co.uk)
The news came a month after Jordyn sat down with actress Jada Pinkett Smith to discuss her part in the cheating scandal involving her and her best friend's brother-in-law.
In the interview, the 21-year-old explained how she and her friends ended at Tristan's residence to party and also addressed the much-publicized lap dance and the kiss on the lip. Sounding remorseful, she blamed alcohol-induced night for the commotion and denied the kiss had been anything but passionate.
When quizzed she apologized to Khloe or not, Jordyn revealed:-
"I did. I did as much apologizing as I could do, over the phone, over text. And until I get the opportunity to talk face-to-face, can she can really feel what I'm saying? but I reached out and the opportunity is there. I offered as much as I could. A lie detector test, anything. Whatever makes you feel better is what I want. But at least they know it's there."
To give a little backstory on why she chose Jada's Red Table Talk over the other platforms: Jordyn is Jada and her husband, Will Smith's goddaughter. Her father and Will Smith knew each other since their time at Fresh Prince of Bel Air.
And it was Jada and Will's children - Jaden and Willow - who helped Jordyn get introduced to the Kardashian clan.
Family Tragedies: Loss Of Father To Fundraiser
Well, apart from her shining career, Jordyn, age 21, has her tragedies to tell!
Born as a daughter of photographer and talent/brand manager Elizabeth Woods and John Woods, she was raised by her parents alongside her sister JWoodzYX, who is an artist.
They had a blissful family until they got struck by tragedy. Back in January 2017, her father John Woods passed away after a cancer diagnosis. The loss of father came as a big blow as they got suddenly struck by the sadness.
More From Liverampup: Naomie Harris Boyfriend Talks: 'James Bond' Star, Found Husband Or Casually Dating?
Jordyn's family requested for a fundraiser through GoFundMe page to which her friend Kylie donated $10,000. Even though 2017 began with sadness, Jordyn still stayed strong and is now thriving in her career.