Entertainment
Who Is R Kelly's Girlfriend Joycelyn Savage? Relationship Details Now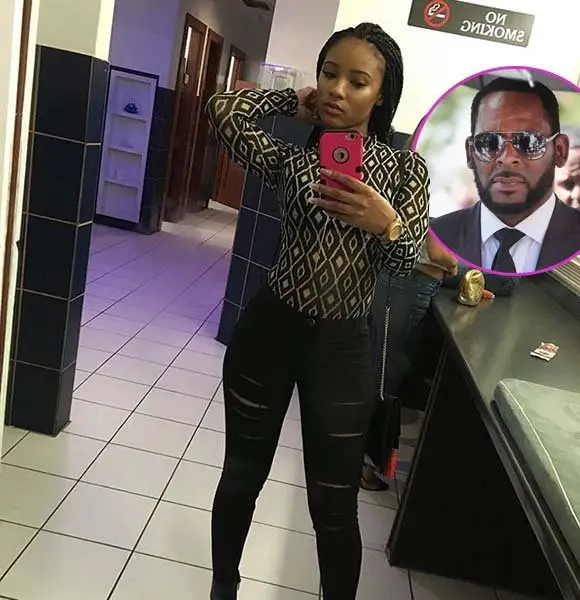 Who Is R Kelly's Girlfriend Joycelyn Savage? Relationship Details Now
Entertainment
In a surprising turn of events, things have drastically changed in the issue surrounding R Kelly and his live-in relationship with Joycelyn Savage and Azriel Clary.
Joycelyn Savage, who previously supported the accused sex criminal Robert, has finally spoken out.
She claimed of being a victim of the entire ordeal. She also had some disturbing details to share about R Kelly - who was charged with 18 federal counts, including subjects like child pornography, kidnapping, and forced labor.
In a post on Patreon, she talked about how she first met Robert in 2015 in one of his concerts. During the meeting, she experienced fun and mixed emotion. However, Joycelyn was later promised a music career launch due to which she dropped out of college and moved to Robert's home at the age of 19.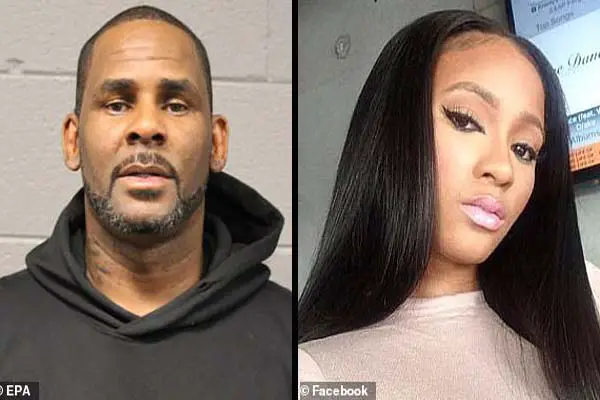 Joycelyn Savage (Left) and Robert Kelly (Right) as of 2019 (Photo: liverampup.com)
Joycelyn then revealed that after moving into his house, the singer started growing more demanding and controlling. Robert became domineering to such a degree that he would have her call him "Master or Daddy."
Even her response toward a question needed to be either "Yes Daddy" or "Please Daddy." When Joyce sought to seek advice or protest, Robert threatened her by telling her he would withdraw support from her musical career.
In March 2019, both of Roberts's live-in partner Joycelyn and Azriel had come forward to defend Robert in a televised interview. They even proclaimed their love for the singer and denied all the sex crime allegations as blatant lies.
The girls' parents even claimed that their daughters were brainwashed by Robert. However, at that time, Joycelyn and Azriel had argued that their parents were scheming to blackmail Robert.
Now coming out with her story, everything is in disarray. Robert's hearing is set on 13 February 2020, and with Joycelyn's claims, things are sure to take a different turn.
Joycelyn Parents, Age
Joycelyn, the daughter of Timothy Savage and Jonjelyn Savage, celebrated her 23rd birthday on 22 July 2018. For the special occasion, she took some time off her work to enjoy the day with her parents and two little sisters named Jailyn Savage and Jori Savage.
About A Different Family :-  Jessica Nigri Dating, Lesbian, Family, Net Worth
Shifting to her parents' professions, Joycelyn's father Timothy is a car dealer while her mother formerly owned a small business.
What Now For Joycelyn?
Ever since moving with R Kelly, Joycelyn had less to no contact with her entire family. Even on phones, she had less than frequent conversations with her parents. Now, as she is not staying with R Kelly anymore, Joycelyn is regaining her connection with her entire family.
Their long-awaited reunion came after the interview in March 2019. While a face to face meeting didn't occur, it had taken more than two years for this moment to happen.
Also Read :-  John Neely Kennedy & Nancy Pelosi Clash, What Just Happened?
Joycelyn reportedly reached out to her parents by phone after Kelly's Interview. In a video call, she shared that she was ok and happy where she was. While to her parents, it seemed like a prepared recitation, she repeatedly assured them that she was okay.
As of now, what Joycelyn is doing or preparing for is unknown. With her latest reveal, more about her stay with R Kelly might surface, but what and when all depends upon Joycelyn.