Julianna Rose Mauriello is an actress and dancer famous for appearing as Stephanie on...Was nominated for the 2006 Daytime Emmy Award...She is reportedly dating her boyfriend, who she met at...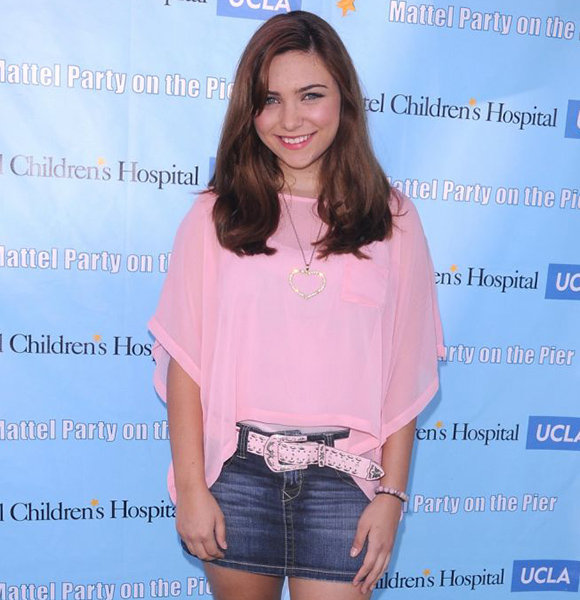 Julianna Rose Mauriello is an actress and dancer famous for appearing as Stephanie on the children focused show, LazyTown (2004). She starred in the show for three seasons and was nominated for the 2006 Daytime Emmy Award in the category of "Outstanding Performer in a Children's Series."
The actress was also a presenter for Iceland's EDDA Award and is very fluent in speaking Icelandic.
Bio: Parents, Siblings, Ethnicity
Julianna was born on the 26th of May 1991 in Irvington, New York. She grew up in a family of mixed heritage as her father came had Italian ancestry whereas her mother is German.
The New York-born actress also has a brother and a younger sister named Alex Mauriello. Alex is also an actress, who has starred in TV shows and films such as Jersey Shore, Shark Attack, and The Exes.
Julianna Rose Mauriello Career
Julianna acquired an interest in performing arts like singing and dancing through her sister Alex. Once she watched her sister perform in a theatre musical, Julianna also discovered her talent in acting and even joined her sister in several plays.
Notably, in 2002, she made her debut in Broadway musical by appearing in the remake of Oklahoma!, which featured lyrics written by prominent theatre director, Oscar Hammerstein II.
Mentored by Oscar Hammerstein II:- Stephen Sondheim Gay, Net Worth, Family
She continued her stage work after attending a professional performing arts school and also appeared in commercials for big brands, including Volvo, Disney, and Wendy.
Moreover, when she joined the cast of LazyTown as a child actress, it became her career-defining moment. The Icelandic show got telecast on big networks such as Nickelodeon, CBeebies, and Julianna became an iconic figure on TV after that.
The show which combined music & dance along with informative contents was also nominated for the BAFTA Awards.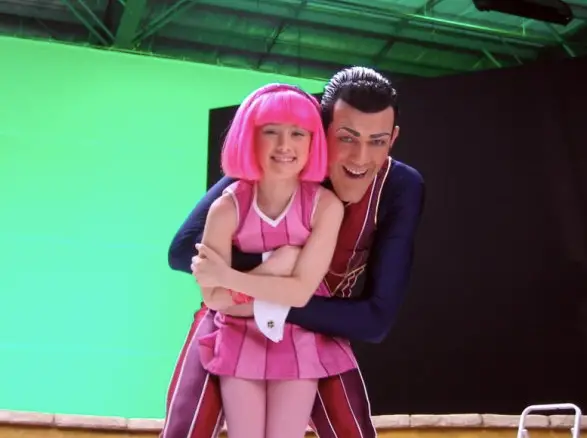 Julianna Rose Mauriello poses with late co-star Stefan Karl Stefansson during the filming of LazyTown in 2004 (Photo: unilad.co.uk)
She also later acted in movies including A Fix(2008) and appeared in an educational film titled Hip Hop Kids: Hip- Hop Homeroom: Math(2006).
LazyTown Actor:- Stefan Karl's Wife Reveals His Cancer Went On Level 4! Twitter Already Flooding With Hashtags and Condolence
Where Is She Now?
Last seen on screen in 2016, Julianna disappeared from the limelight after that. Soon different rumors started surrounding her whereabouts. Some claimed she had downgraded to prostitution and was even arrested, while others suggested that she had died from a drug overdose.
However, it turned out that the actress stepped away from the showbiz world to focus on her education. She attended Columbia University and graduated in Occupational Therapy.
The actress, who is 29 years of age, still has a net worth of $2 million, all thanks to her time in showbiz.
In terms of her body measurements, she has a height of 5 feet and 4 inches(1.64 meters) and a weight of 50 kilograms.
Has Husband Or Single?
As of now, she has maintained privacy on her personal life and isn't married yet. However, she is reportedly dating her boyfriend, whom she met at high school.
Further, there were rumors that Julianna was in a lesbian relationship with actress Amanda Burwasser, even though the affair was never officially confirmed nor denied.