Entertainment
Justin Vernon Still Dating His Singer Girlfriend? Or Too Busy With Tour To Be Looking For Love?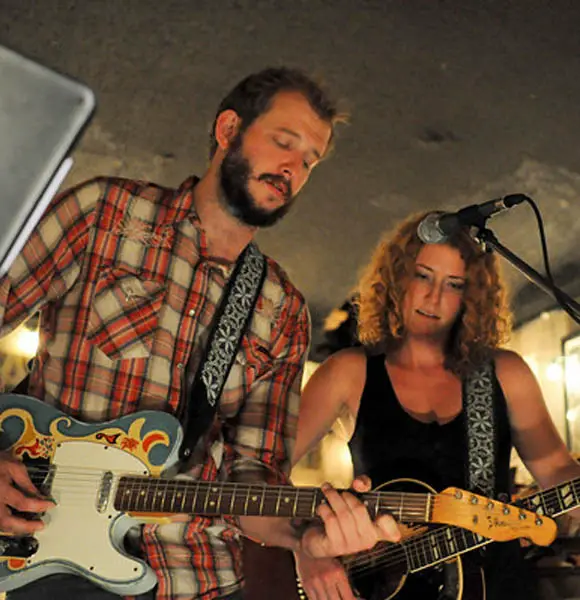 GRAMMY-winner Justin Vernon, the genius behind Bon Iver is someone who needs no second introduction when it comes to his professional life as a musician. But today, we would like to shed more light on his personal life and most importantly, we are going to talk about his sought for love life.
We know that he was once dating his singer girlfriend, but what is their relationship like right now and where do they stand in their love life? Are they still dating? Or is Vernon too busy to be in a relationship? Let us find out!
The Sought For Love Life of Justin Vernon: Still Dating His Girlfriend?
Justin was once in a relationship with his girlfriend Kathleen Edwards, a Canadian singer-songwriter and the two shared a strong bond due to their mutual love for music.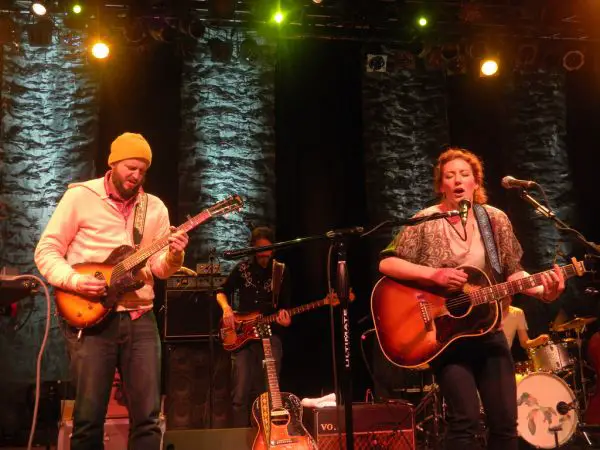 Caption: Justin Vernon and Katherine Edwards dated one another back in the days.
Photo Credit: flickr.com
The two were also open about their relationship in front of the fans and media, and back in 2012, Edwards addressed the crowd and spoke about Justin,
"Honey, that boy has a size 12 shoe.... I'll call him anything I want."
Justin and Katherine co-produced Katherine's album "Voyageur," but after the tour finished, they are said to have broken up.
The album was personal, experimental, confessional, heartbroken and unresolved, which was written about Edwards' ex-husband. But along with the split, relentless touring and doing press for "Voyage," Edwards found herself in an unexpected emotional distraught.
During an interview back in February 2014, she revealed that she had decided to quit making music.
She divulged,
"I'm really sorry but I don't think I want to make music anymore."

 "Music is life,"

 "But I'm stalled as f***."
She then took over her Twitter to answer the fans' curiosity.
But what all of these says is that Vernon and Edwards are no longer an item. The reason behind the split was not made public, but it can be assumed that their professional obligations might have come in the way of their relationship as the two spent most of their time on the road, touring.
Following the split, Edwards then opened a coffee shop named "Quitters," while Vernon is still alive and killing it with his music.
Caption: Justin Vernon's Interview on Jimmy Fallon Published on Jan 28, 2013.
Also, his former relationship with Edwards suggests that he is not a gay and rather straight, but he has not come forth and revealed any pivotal details on his sexuality.
Vernon's Upcoming Shows:
Justin Vernon is a successful musician, and many people are dying to see him on tour. And for those who fall into that category, we have some good news.
He is currently on the road, and his tour schedule kicks off today in Primavera Sound in Barcelona, Spain. Also, on the 5th of this month, he is about to rock the crowd at Dublin, Ireland in the Forbidden Fruit Festival.
Similarly, his Portuguese fans might also catch him live on the 9th of June, and he is also set to grace the HAVEN Festival in Copenhagen, Denmark on the 12th of August. But that is not all, and he has got some more shows lined up in the US and other places, and if you are a fan of him, you might not want to miss out so get going and grab your tickets soon.
Shows like these and other musical success has resulted in him earning a good sum of money in his life. As a result, he enjoys having a net worth of $8 million.