Entertainment
Meet Bodybuilder Kali Muscle Girlfriend/Workout Partner! Wife, Gay Rumors & More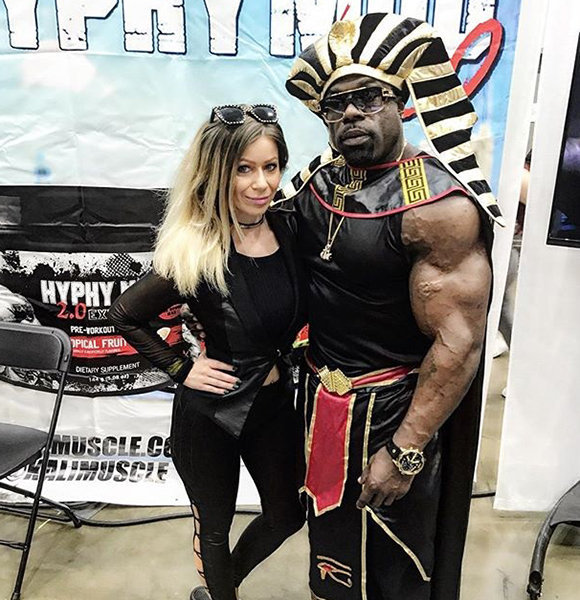 Sometimes inspiration comes from the strangest place, and Kali Muscle knows it well for he found his while doing his time behind the bars. During his 11 years in jail, Kali developed his passion for bodybuilding and has been excelling ever since. 
However, while doing so, he missed out on his wife who had been beside him even before his career began.
They were together for a long time but eventually, they parted ways. However, Kali surely is blessed to have found love again as he now shares romance with his girlfriend.
Marriage With Wife Comes To An End
If muscles are not a new area for Kali Muscle, then marriage also belongs to the same category. Kali, who has earned many comments from girls as well as people belonging to the gay community, previously got married to his then-wife Dvyne Kirkendall on 2 July, however, their wedding year is still a mystery. 
The couple later celebrated their marriage anniversary on 2 July 2014, which was further taken to Twitter. As for dating life, it has been reported that they go back to days even before Kali began his career in bodybuilding.
From the Facebook post back in 2013, it seems that they shared a loving relationship. Adding to it, Dvyne also posted a picture back in 2014 captioning the picture as "Mr. and Mrs. Muscle."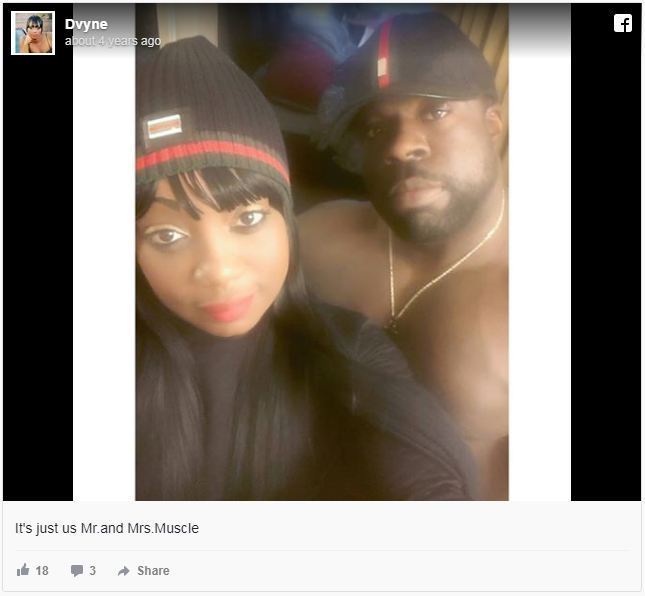 Kali Muscle with ex-wife Dvyne. (Photo: Dvyne's Facebook)
But as the time passed their relationship started getting sour. They romance suddenly turned into hatred and soon their relationship saw the divorce papers. According to the post by Dvyne on her Facebook, their divorce was in the process back in December 2016.  
Well, after being together for years and helping each other built a future for themselves, the pair parted ways.
Found Love Again, Romance With Beau
After the end of his marriage, Kali, whose real name is still a mystery, did not give up on love. He gave a relationship another change as he found his true love after leaving the past behind. Kali now shares romance with his girlfriend Helena Vladisavljevic.
The couple first met in a Fit EXPO event, the time when Kali was shinning in his career. While Kali was featured in the event, Helena was there with a friend. She made sure to have the first convo along with their first picture together.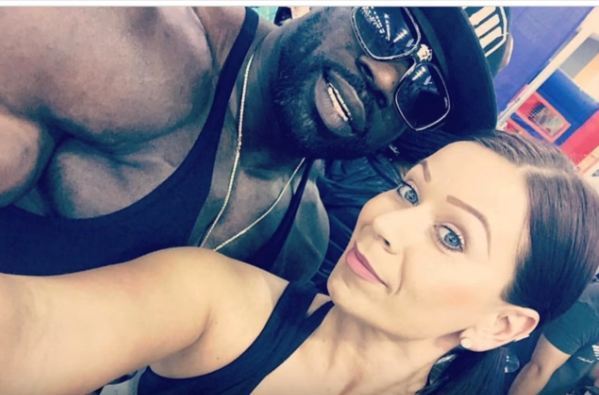 First Picture of Kali Muscle with girlfriend Helena. (Photo: YouTube.com)
As time passed they remained in touch through Instagram and realized they just happened to be in love. Back then Kali was going through his divorce and having Helena beside made everything seemed right. 
Soon after they began their relationship and since then they have been going strong with their romance. The couple often appears in each other's Instagram. Their first Instagram photo dates back to September 2016 in which they posted their picture from Mr. Olympia 2016.
See Also:- Mandy Rose is Not Expecting a Wedding! Got Engaged to Boyfriend, but it Went Off?
Since then they have been very open regarding their relationship, they often post pictures from their workout schedules. Well, Kali sure has found his perfect workout partner.
Adding to it, they even celebrated Kali's birthday together. As for Kali, he often mentions his girlfriend as empress whereas for Helena she openly calls Kali her "hubby." 
It seems that the couple is soon planning to tie the nuptial not but there has not been any official news yet.