Entertainment
CNBC Karen Tso Age & Married Life - The Sworn Secret Finally Revealed!
CNBC anchor, Karen Tso can exaggerate the news sometimes or be seen flirting with her work-husband Steve Sedgwick, but her love life has been the matter of utmost priority to her...She could talk for hours on unrelated topics, but when the time came to talking about her married life or relationships; her lips would be sealed...And this was not new for reporters, who tend to keep their private life out of the gauging eyes of the paparazzi and haters...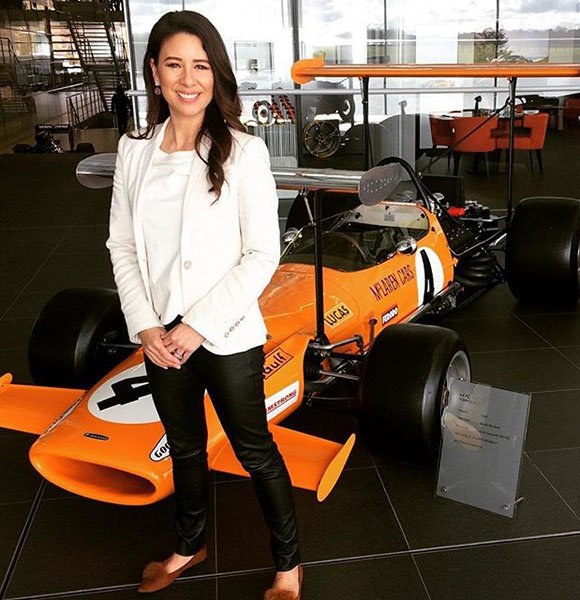 CNBC anchor, Karen Tso could exaggerate simple news or talk for hours on unrelated topics when necessary. And, she could be seen flirting with her work-husband, Steve Sedgwick as well.
But, when the time came to talking about her married life or relationships, her lips would be sealed. As time has changed, Karen, who was once uncomfortable revealing a word about her romance, is openly rooting for her partner, whom she calls her husband. 
Well, to tell the truth, Karen and her boyfriend could have tied the knot a long time back!
Kept Married Life A Secret! Husband Revealed
Unbeknownst to many, Karen shares a healthy married relationship with her husband, Hector Thompson. 
Karen first introduced Hector in her Instagram post of 14 June 2015. But, as she uploaded the picture of her husband, she tagged professional cyclist, Chris Froome in the photo: probably for keeping her husband's identity out of the focus. 
You May Also Like:- Kaya Jones Married With Husband? Or Ex-Boyfriend Trauma Disgusts Dating Idea?
After the incident, Karen stayed low-key for nearly three years amid gossips surrounding her possible married life. Nevertheless, the true facts on her relationship couldn't stay hidden for long: the pictures on her and her partner's social media started clearing things up. 
On 7th January 2018, Hector shared a photograph of the pair celebrating 2017's Christmas together. Similarly, the duo went for a date night on The Ritz located in London which Karen mentioned was their wedding venue. At this time, both Karen and Hector looked comfortable talking about their marriage.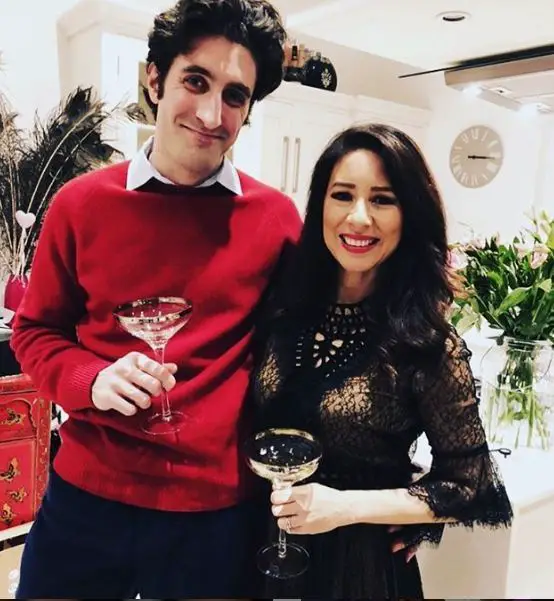 Karen Tso celebrates the New Year with husband, Hector Thompson in January 2019 (Photo: Karen Tso's Instagram)
By New Year 2019, a few months after her birthday which lies on 13 September, Karen admitted being married to Hector. She adopted her partner's last name and wished her fans a Happy New Year by officially quoting herself as "The Thompsons."
Interestingly, Karen is not only a wife but she is also a mother of one. She parents a baby daughter named Isabella with her husband. While there is very few information about Karen's family, one thing is sure that she relishes her married life in secret. 
CNBC Anchor's Salary Details, Age And More
Karen initiated her career working for several news channels in Australia including Nine Network, ABC, and Sky News before she got her much anticipated breakthrough from CNBC. 
Another CNBC Reporter:- CNBC's Julia Boorstin Wiki: A Bio Ranging From Age to Her Lessons with a Baby
The high school graduate, who eventually went to receive a Bachelor degree in Commerce from the Griffith University in Queensland and a Masters degree in Journalism from the University of Westminster in London, made her debut for CNBC working at the CNBC's Singapore studio in September 2008, when the economy was at the height of a financial crisis. 
As of now, Karen - aged 32 - has been serving CNBC for more than a decade and her efforts to the news network have been appreciated well. She currently earns an annual salary ranging from $603K to $688K, which is above the market rate for any competitive network.