If you are familiar with the American superhero television series Arrow which premieres on the CW Television Network, then you are no stranger to the character Maseo Yamashiro; the guy who helped save the "Arrow" at the end of the day.
Well, the character was portrayed by Karl Yune, an Asian-American actor. But guess what, despite his onscreen life which is totally exciting, his life off-the-camera is a matter of curiosity for his fans.
Well, want to find out what his life holds off the screen? Just keep reading!
Karl Yune's Personal Life 
Karl Yune, the actor who was able to grab the viewers attention with his acting skills, has raised queries among his followers regarding his love life.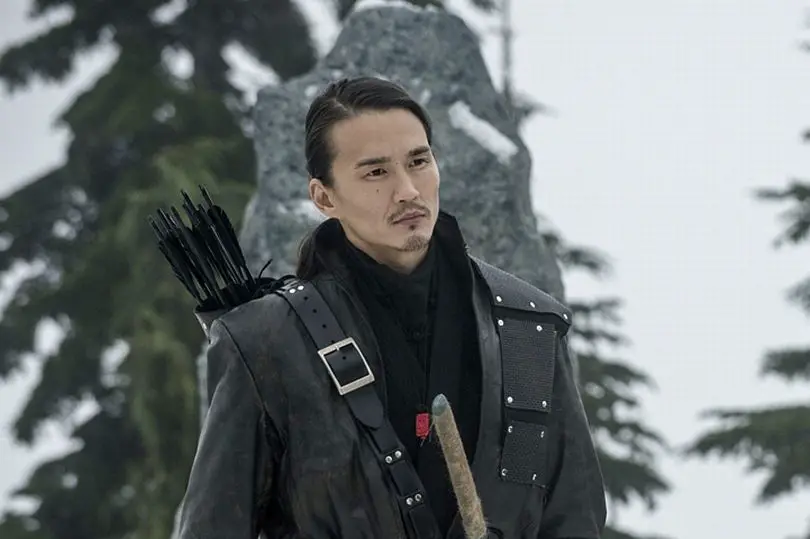 Karl Yune in 'Arrow' as Maseo Yamashiro (Photo: dailyrecord.co.uk)
But unlike Maseo, who has been married in the storyline of the series, Karl has secured the beans of secrets about his real life. Even though he has portrayed a supportive husband to his wife on-screen, his love life behind the cameras is still a mystery.
Moreover, Karl has kept his dating status off the radar not opening up about his girlfriend(if he's chosen someone) in his social media. Additionally, neither has Karl spoken anything about his romantic relationship in any of his interviews nor has his name been tagged along with any of the dating rumors.
Besides Karl, his older brother, who is an American actor best known for his roles in The Fast and The Furious, Rick Yune, is also an expert in keeping his romantic relationship miles away from his fans.
More about Karl Yune
Karl Yune was born on 16 April 1975 in Washington, DC. The Korean-American actor was raised with his brother, a former model, and actor, Rick Yune, by their Korean parents.
Karl, who stands at the height of 1.83 m (6 feet), attended Columbia University with a major in business. Later, he switched his major joining theater at University's School of Arts following his love for literature.
While Karl was in Columbia, he performed the role of Romeo in an off-Broadway production of Romeo and Juliet. Director Edward Zwick was impressed with Karl's audition tape and encouraged him to move to Los Angeles.
Karl then moved to Los Angeles and soon debuted his first lead role in film Anacondas: The Hunt for the Blood Orchid.
Meanwhile, Karl was also chosen to play the role of Koichi in Memoirs of a Geisha. Ever since then, Karl continued to work in the lead and supporting roles in award-winning films and series.
Think we're missing something? Do let us know in the comment section below!