Entertainment
Kendall Long, 26, Personal Life! Luck On The Bachelor To Family Details
The Bachelor is an American famed dating and relationship reality TV series, the 22nd season of which was on the running in 2018.
If you were the regular viewer of the show, you probably did not miss out the name Kendall Long. The beautiful American reality star was one of the top contestants on the show, but very few information about her had surfaced in the media.
Kendall Long's Journey On The Bachelor
Kendall Long was one of the final four contestants on season 22 of The Bachelor, who was geared to win the heart of The Bachelor star, Arie Luyendyk. Among the contestants, Kendall was a little different as she is the only one, who never got a solo date with Arie Luyendyk.
Besides that, Kendall's ability to sing and play the ukelele also made her special. She published a YouTube video named "Song For A Special Someone" on 2 January 2018, where she showcases both her singing and ukelele playing talents for Arie Luyendky.
She even described "Original ukulele song I wrote for a handsome race car driver named Arie on The Bachelor :)" for the video.
Fellow Season 22 contestant:- Tia Booth, 26, Single? Personal Life Detail On The Bachelor Contestant
Moreover, Kendall even brought Arie to meet her family in the hometown dates. Addressing Kendall's involvement in the show, her parents had concerns and questions whether or not the passionate commitment found in the show is for Kendall.
Despite family's concerns, the taxidermy-obsessed Kendall appeared on the show, going on hometown dates with Arie; one of which includes their taxidermy date. Even ABC plot description stated for their romantic moment together as:
"Kendall introduces Arie to her passion: taxidermy; but oddly, it becomes a romantic, if quirky, date."
Kendall took moments from their courting to her Instagram, sharing a picture of the duo on 20 February 2018.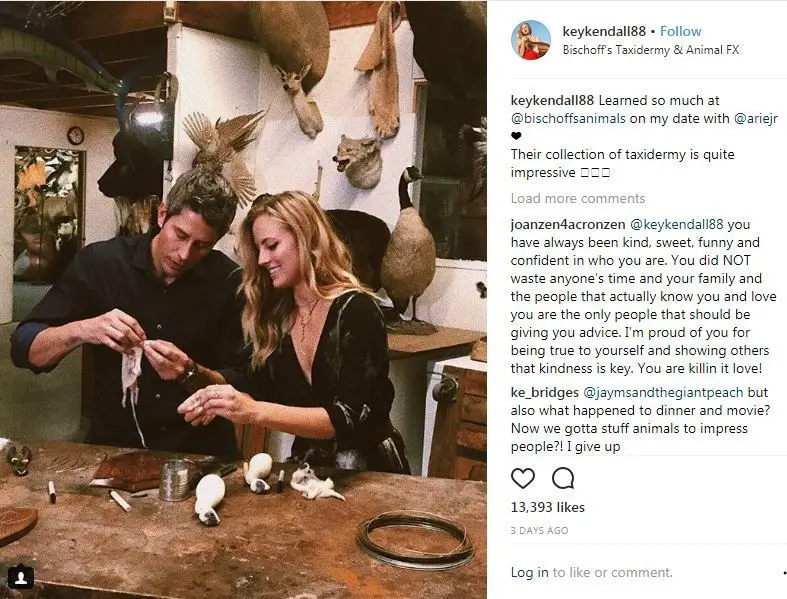 Kendall Long, Arie Luyendyk at their hometown date (Photo: Kendall Long's Instagram)
However, Kendall was not the one who won the heart of Arie, as other fellow contestants, Becca Kufrin and Lauren Burnham reached the finale. Arie initially got engaged to Kufrin, only to reconnect with Burnham.
Apart from the Bachelor, Kendall revealed her dating life in an interview with ABC magazine. In the interview, Kendall was asked about her most romantic present ever received.
While answering the question, she revealed about her past relationship by mentioning her ex-boyfriend who gave her an alligator hand holding an iron heart in a jar. Kendall found her ex-boyfriend's gesture sweet as she is a die-hard fan of taxidermy.
Meet Her New Boyfriend; Talks Engagement
After she failed attempt to woo Arie - who married Lauren in January 2019 - off his feet, it's only right that she would find a lover in a fellow Bachelor Nation vet, Joe Amabile.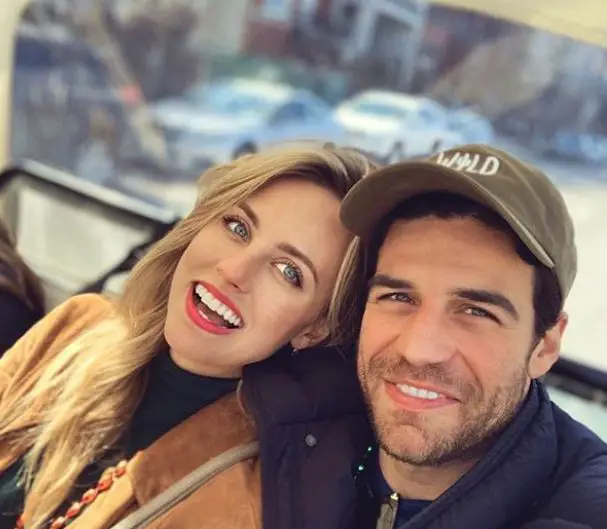 Kendall Long smiles for a photo while posing next to boyfriend Joe Amabile circa March 2019 (Photo:- Kendall Long's Instagram)
To those unfamiliar, Joe is a reality star who's famous for participating in the 2018 season of Dancing with the Stars. Before his tenure at the DWTS, he took part in both The Bachelorette and Bachelor In Paradise.
A Chicago native, Joe gave up his life of a trader to make it big in the entertainment industry. Now age 32, he was once Chicago's youngest traders working in the Chicago Stock Exchange.
Kendall and her boyfriend Joe have been dating for less than a year, but the lovebirds aren't that far from stepping up their commitment game. The 26-year-old floated the idea of getting engaged in Jan 2019 interview by saying:-
"Our whole entire relationship is about being engaged…As two people who are mainly afraid of commitment, it makes it so the idea of talking about engagement isn't scary... "
By the reality star's admission, she feels like that "we've been dating for two years."
Bio Unveils Parents, Age, Birthday, Twin Sister & Family
Kendall Long was born in the year 1991 in Santa Clarita, California to her parents; Bob Long and Michele Long, and celebrates her birthday on 17 August.
Her father, Bob, works in the entertainment industry while her mother, Michele is the owner of a jewelry company named Beautiful Soul Jewelry.
Moreover, the 26-year-old has an identical twin sister named Kylie. She also has a younger brother, Colton.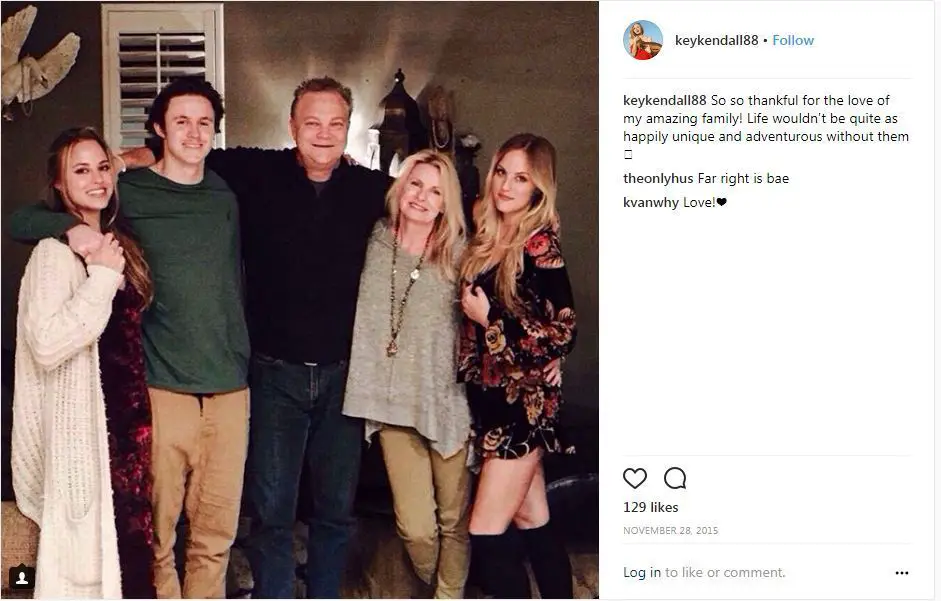 Kendall along with her parents and siblings (Photo: Kendall Long's Instagram)
Kendall, who stands at the height of 1.676 m (5 feet 6 inches), graduated from the Academy of Art University, where she studied Multi-Media Communications and Broadcasting Television in 2014.
Kendall is a freelance creative director and set dresser by profession. She even has job-experience on the Keeping Up With the Kardashians' 10th anniversary special and has been a part of several episodes of the show.
As of now, Kendall is serving as the Creative Director of the company called 'who haha.'