Is un-married openly gay women...Born in city Dundee with her mum Gillian and dad Jeff...While completing her education at Edinburgh University...
Kezia Dugdale is a Scottish politician, who was elected as a leader of the Scottish Labour Party in 2015. She is also an active member of the Scottish Parliament for the Lothian Region since 2011 and is the youngest leader in the history of Scottish Labour Party.
In November 2017, Kezia also made an appearance as one of the participants in the British reality TV show, I'm a Celebrity...Get Me Out of Here!, for which she faced few backlashes from her fellow party members.
Bio: Family & Career
Kezia Dugdale was born on 28th August 1981 in Aberdeen, Scotland. The politician grew up in Dundee in the care of her mum Gillian and dad Jeff Dugdale. Both of her parents were teachers and got divorced when Kezia was 15 years old. She was raised as a single child without any brother or sister.
Ever since her college years, Kezia was active in politics. She got involved as a campaign advisor for her University's student association. While completing her education at Edinburgh University, she campaigned on crucial issues such as student housing and mental health awareness.
After graduating with an MSc degree from the university, she secured her position as a parliamentary assistant working for George Foulkes., who was a member of the Scottish Parliament.
Eventually, in 2014, her political career reached a new height after she succeeded Jim Murphy as the Labour Party Leader. She remained in the position for two years and continued serving as a member of Scottish Parlament representing Lothian Region.
Lesbian, Partner
Although Kezia is a member of the Scottish Labour Party, she is dating a person who comes from different political ideologies but the same sexual preference.
Kezia, at the age of 37, is an unmarried openly gay woman (she first revealed her sexuality in 2016) and is dating her lesbian partner, Jenny Gilruth. Jenny is a member of the Scottish National Party. The pair first met during an official party trip to the US in 2016, and since then, both have managed to love one another despite their professional & political differences.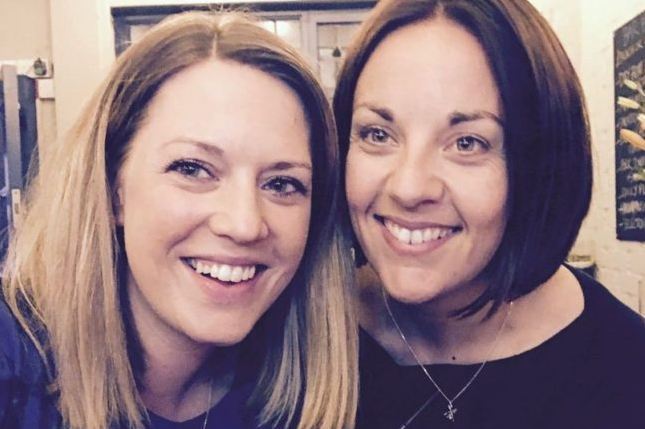 Kezia Dugdale together with girlfriend Jenny Gilruth in 2017 (Photo: pinknews.co.uk)
As of now, it appears that the couple's differences won't hinder their love life after all. On 29th April 2019, Kezia announced that she would be resigning from politics. She has been appointed as a professor at the University of Glasgow where she will be working after her end of tenure as a member of the Scottish Parliament.
More on Inspirational Lesbian Figures:- Top 10 Black Lesbian Celebrities Relationship Status
Before dating Jenny, Kezia was previously in a relationship with ex-girlfriend Louise Riddell for nine years. The former pair broke up in 2016 just after four months of their engagement.
Net Worth
During her time at the TV show, I'm a Celebrity...Get Me Out of Here!, Kezia received between £80,000 and £85,000 from ITV network. The earnings were way more than Kezia's salary as a member of the Scottish Parliament, which is $28000 a year.
Transgender Politician :- Exclusive: Danica Roem Defeats 'homophobe' Republican to become The First Transgender Member of State Legislature!
Kezia also bought an apartment in Edinburgh for £134,000 with her ex-girlfriend through the money she earned from the show. The retired politician has done well economically in the past, though it is uncertain if she'll again get a chance to be involved in the showbiz again.