Entertainment
Kicking It Off At A Small Age, Kyle Catlett Is Now Unstoppable When It Comes To Movies And TV Shows
Think about that time when you didn't have to worry about bills or any relationship complexities. Yes, I am definitely referring to the golden period of life that is childhood. From his up blooming career, child actor  Kyle Catlett, now fifteen is already taking these adult matters like career, fame, and money in his hand. He still has a long road to walk, but it is obvious from the way in which he is going that success is written in his fate as the saying goes, "morning shows the day."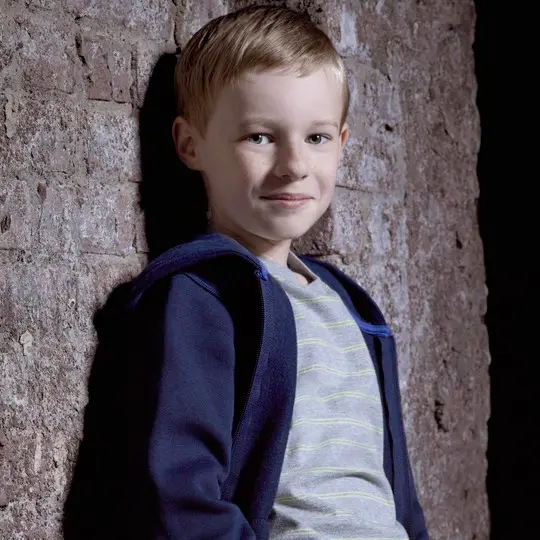 Think about that time when you didn't have to worry about bills or any relationship complexities. Yes, I am definitely referring to the golden period of life that is childhood. From his up blooming career, child actor  Kyle Catlett, now fifteen is already taking these adult matters like career, fame, and money in his hand. 
Kyle Catlett still has a long road to go, but it is evident from the way in which he is going that success is written in his fate as the saying goes, "morning shows the day."
Personal Details of The Young Star Kyle Catlett:
Kyle Catlett who is raised to fame at an early age is a young star adored by many. November 16, 2002, marks as an important date for his parents and fans as this is the date of birth of the young achiever. He has a sister named Leya Catlett, who is also an actress known for The Affair (2014) and The Pale of Settlement (2013).
Kyle is in that phase of life where puppy love happens but looks like we'll hear about it in the near future only because as for now there is an absence of girlfriend in his life.
When asked in an interview whom does he look up to as an inspiration, he took the name of Brad Pitt, Angelina Jolie, James Purefoy and Kevin Bacon. Also when asked if he always wanted to be an actor, his answer was,
" Yes. Because I saw a bunch of stories that I wanted to be in and I just wanted to work my way into the stories. I like stories."
Furthermore, in an interview with entertainment-focus.com on 2014, he talks about his love and passion for  acting, where he said;
I liked movies and I wanted to be a part of it. And it also is fun to pretend to be someone who you aren't.
Movies And T.V Shows That Gave Stardom:
It is because of the works he has done in movies and tv shows, that has given him name and fame. He is a natural talent when it comes to acting because prior doing the shooting; he didn't take any acting lessons. He made his first debut in acting career via a show called Mercy in 2009.
Then he acted in other television shows like Unforgettable(2011) and The Following (2013)where he played the role of Joey Matthews.
He got his first break in the movie The Young and Prodigious T.S. Spivet in 2013. He also starred in the remake Poltergeist in 2015 and also played in The angry bird's movie in 2017.
Kyle was also nominated by young artists awards for The Young and Prestigious TS Spivet.
Kyle Is A Very Talented Kid!
Apart from acting skills, Kyle is not any less lacking in other skills in his life. By this early age, he has established himself as a multi-lingual person who can speak  English, Russian, French and Mandarin Chinese. Plus, he can speak a little bit of Spanish and Latin too. It was his mother who taught him, Russian. 
He became interested in learning Chinese when he heard another little boy speaking the language, and he was motivated to learn French since the crew of The Young and Prodigious T.S. Spivet was mainly French.
Furthermore, this growing teenager who measures 4'10" in height is also a skilled martial artist who knows how to use weapons like nunchucks, broadsword, bullwhip, etc.
Caption: Kyle Catlett was showcasing his talent of martial art, posted on April 24, 2011.