If you are a fan of hip hop music, you must be familiar with the name of Killer Mike... is a commited man to a lovely wife, Shana Render who has been his lady luck throughout... has brought forward a new tide of music in the... for many years during his raise in rapping, Killer Mike has made some very bold moves getting to...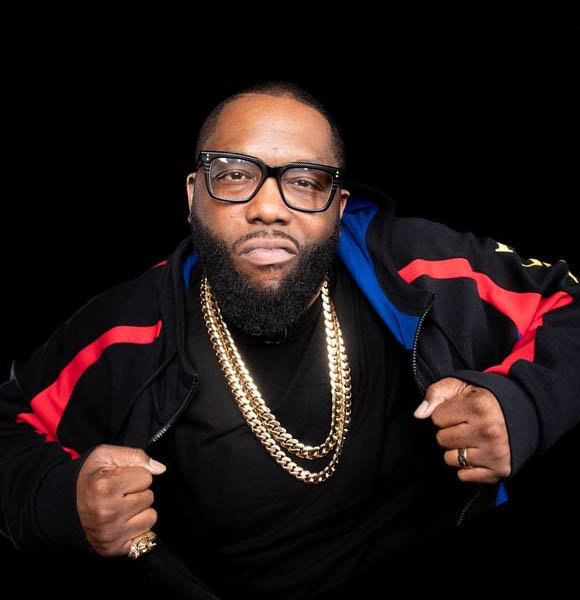 Michael Santiago Render, popularly known as Killer Mike, is in a 14-year long marriage with Shana Render, who has been with him through his ups and downs.
Garnering massive fame from his music career, he has been using the same platform to talk about sensitive topics such as police brutality and racism.
Through Thick And Thin
Mike's relationship with his wife is as ideal as it should be. Being married for 14 years, we are sure the power couple has seen it all. However, Mike never fails to mention his relationship with his beautiful wife and how she has been with him through the worst times of his life.
The two married back in 2006, and when looking back at it, he says that marrying his wife was the best decision of his life.
The rapper, age 46, had four beautiful children in a 14-year long marriage. They have created a beautiful world together that sometimes has problems of its own.
Render, as beautiful as she is, is equally nurturing. Without hesitation, she took two years of her life to supporting their family and Mike while he struggled after breaking a deal with the record label. Talking about the situation with CNBC, he said,
"My wife was the only person who believed in me and wouldn't let me give up on myself."
The most important thing in any relationship is to have your partner by your side. The trust showed by his wife later on led the rapper to achieve success in life with multiple hit solo albums that shaped his career to be what it is today.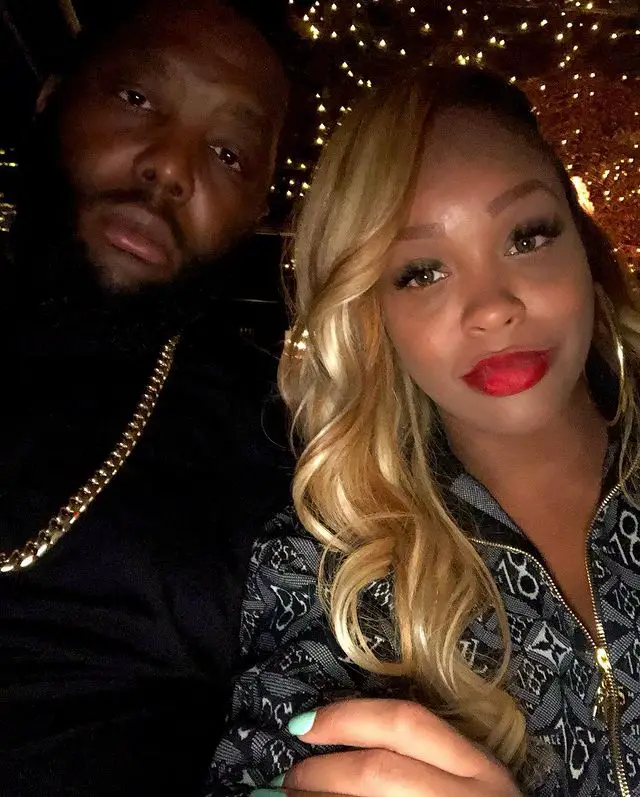 Render and Mike on their anniversary (Source: Instagram)
Shay, on their 14th anniversary, shared a picture of them with a caption,
I will forever love you in a place where there's no space and time Happy Anniversary to us, Michael! May God continue to bless our love
There is no skepticism why they are called the power couple; the two are simply the perfect definition of soulmate.
Wife That Knows It All
Shana Render, age 41, apart from being an amazing wife and mother to her four kids, is also a boss woman. Upon being asked about who handles the business deals, Render replied,
Mike is the face of the place, but I'm the business of the businesses. I make financial decisions. Any problems at the shop, I know about them first.
And the 46-year-old rapper did not seem to argue about it. He blissfully accepted the fact and added,
Shana has a masterful business mind. Much better than mine. It's my wife who was smart enough to make these investments.
Render and Mike has kept their marriage happy and their career in check constantly. Although Mike might be known to dive into different ventures than singing, such as songwriting, acting, business, Render is right head to head with him.
The 41-year-old amazing woman is a mother of 4, an entrepreneur, an influencer, a real estate investor, and a businesswoman. And yes, she has got time to do it all, and she does it successfully. The two combined own a barbershop named"The SWAG Shop" with branches extending two places and a gratify shop.
The power couple seems to focus independently on each other's careers while also being business partners of their own business.
Grammy-Winning Rapper:- Q-Tip Net Worth, Wife, Kids, Family
The Life Outside Family
Mike shares an equally essential professional life outside his family. Although the family is first for him, the remembrance of his childhood makes him work harder every day.
He revealed how, around the 80s, he used to sell addictives because his parents' separation made them financially unstable.
Talking about how it sufficed him to but things for his brothers, grandparents, and sisters, he revealed how his mother schooled him into getting out from it.
Along the way, Mike started focusing on his music and career, which gave him immense success. He won Grammy Awards for his single with Outkast back in 2002.
His music career, later on, made him enough money to start ventures of his own. He, alongside his music career, has been in almost a dozen of movies. Having so much success in his hand, he has accumulated a net worth of $5 million.
But having a prosperous professional career was not a full stop to his journey. Mike has begun his journey as a social and political activist., He now donates to charities and encourages everyone else to speak up against discrimination.
He has been speaking up powerfully against racism and police brutality. Additionally, he campaigned for Bernie Sanders in 2016.
It's inspiring to see a figure like Mike, who came from very little, understood the values of life, and made himself successful. The story of his journey and marriage inspires us and will forever go on to inspire many more.
He recently can be seen in America, The Motion Picture in 2021.
Big Name:- Michael B. Jordan Dating, Gay, Parents
Age & Height
The 46-year-old American rapper is a role model when it comes to hard work and dedication. Struggling for many years during his rise in rapping, Killer Mike has made some very bold moves to get to his current status.
The artist of 6 feet (1.83m) height backed off from career-defying deals with music companies and gave birth to his independent ideas. He opened up a business and invested a chunk in the real estate in Atlanta.
Now, he is a success story and inspirational figure for the new generation.