Entertainment
Kimberly Brook Suffers Miscarriage, Pregnant, Married Life, Children
Kimberly Brook and her husband James Vane Der Beek lost their sixth child due to a miscarriage on... timing could not be any worse for the couple as her husband James also got eliminated from...becoming the parents of five children already the duo were happy to announce the arrival of their sixth child...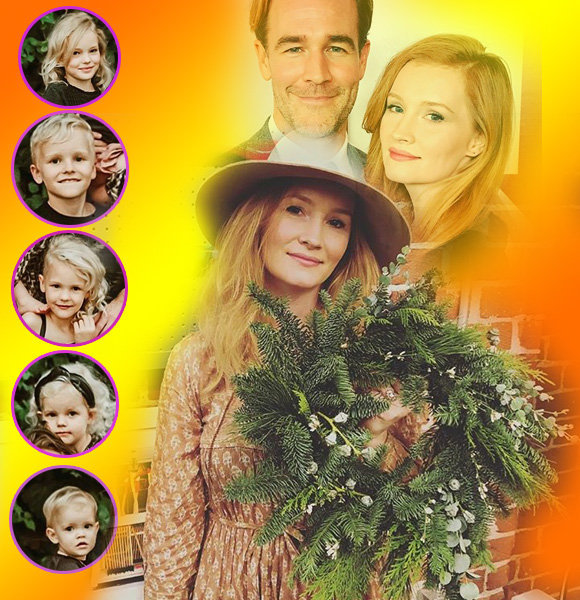 The latter half of 2019 proved to be a devastating one for Kimberly Brook and her husband, James Vane Der Beek. The couple lost their sixth child due to a miscarriage on mid-way of November 2019.
Talking about the misfortune and loss of their baby boy, Kimberly provided some insights into what difficulties she faced inside the emergency room of the hospital. The actress also recalled almost losing her life during that period.
Adding to the same, the timing could not be any worse for the couple as James was eliminated from the show, Dancing with the Stars, right before the miscarriage.
However, with the elimination, James gets more time to help his wife and look after her as Kimberly recovers from anxiety and grief of the loss.   
Pregnant With Baby? Children Information
Kimberly Brook and James Van Der Beek got married back in 2010 after they exchanged hearts in Israel, a year earlier.
Since then, the pair have been going smooth with their relationship. Similarly, the loving couple welcomed their first child, a baby girl named Olivia, just after a year of marriage.
Big Transition In Life:- Hannah Brown [DWTS] Dating Status, Is She Engaged?
Following the first child, the couple went onto become parents to four more children; son Joshua and daughters Annabel Leah, Emilia, and Gwendolyn.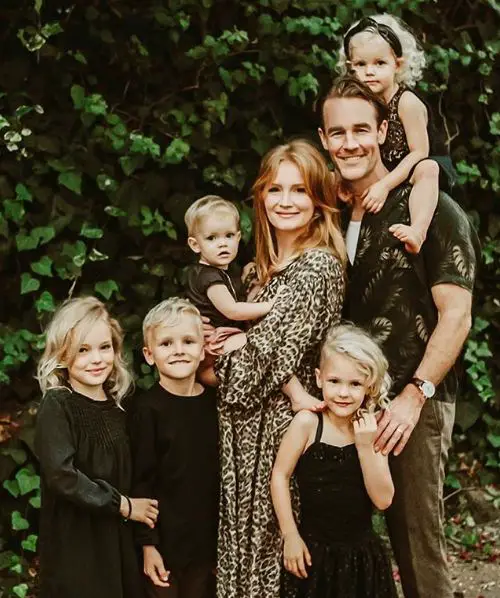 Kimberly Brook with husband James Van Der Beek and their five children in October 2019 (Photo: Kimberly Brook's Instagram)
After becoming the parents of five children already, the duo were happy to announce the arrival of their sixth child in 2019. Proclaiming the good news on Instagram, James also shared the bitter truth of miscarriage that they faced three times previously.
Further, James added that he was not shameful of the miscarriage, and it was just a part of life. Saying that, the couple were eager to welcome their baby boy in April 2020; but unfortunately, miscarriage came back to hurt them bad.
Budding Romance:- Grace Van Patten Family, Dating, Height
The husband-wife duo announced the loss of their sixth baby on 19 November 2019, and the couple looked utterly devasted. Opening up about the tragic incident, Kimberly posted an Instagram story and addressed her fans about the complexities.
Now, after a massive loss, the husband and wife are slowly recovering from the loss and moving ahead in life. 
Bio: Age, Family, Net worth
Kimberly Brook was born in Washington on 22 March 1982. As a child, she was quite a diligent student. As she moved in her teenage days, she landed a job as a business consultant till 2009.
After 2009, she met James and started a family of her own. As her husband is an actor, Kimberly also got drawn into the film industry and worked as a producer on the documentary, Teenage Paparazzo.
She also wrote blogs and articles of wellness and childcare for People Magazine and Food Heals Nation. 
Though she does not pose a considerable sum of money to the family, her husband's net worth of $8 million proves enough for the family to exercise a lavish lifestyle.