Entertainment
All You Need to Know About David Rubulotta: His Married Life, Professional Life and Much More
How often have you seen a relationship between a news anchor and a business executive? Odd but not impossible! Well, love sees no barriers. If you are meant to be together no frontier can stop you. Same has happened between news anchor of CNN, Erin Burnett and David Thomas Rubulotta, a managing director in high-yield sales at Citibank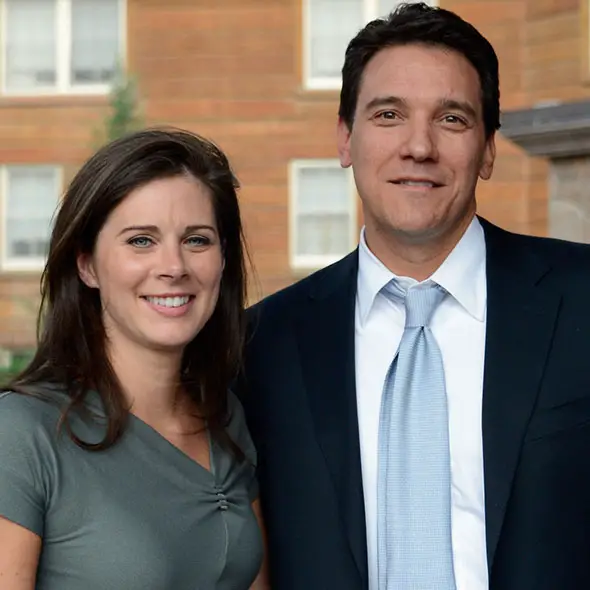 How often have you seen a relationship between a news anchor and a business executive? Odd but not impossible! Well, love sees no barriers. If you are meant to be together no frontier can stop you.
Same has happened between news anchor of CNN, Erin Burnett and David Thomas Rubulotta, a managing director in high-yield sales at Citibank.
Marriage Ceremony, Wife, and Children:
The couple first met with each other when Burnett still worked as vice president of Citigroup/CitiMedia before joining CNBC. After a long span of their relation, the couple got engaged in 2011. David Rubulotta, who was also the main attraction at a party for Burnett's new show, Eric Burnett Outfront held in New York, is managing director at Citigroup. David had proposed her just a month before they got engaged.
The anchor of CNN then aged 36; Erin Burnett married David Rubulotta, then age 42, in a ceremony at City Hall on November of 2012 and the ceremony was solemnized by a Justice of the Peace, a judicial officer.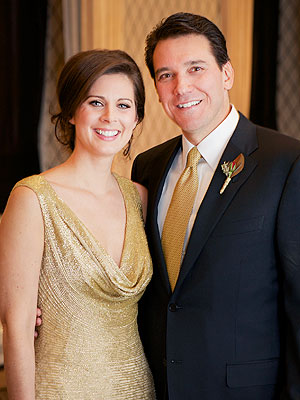 Caption: Burnett and David Rubulotta at their reception party.
Source: people.com
The bride beautifully dressed in red in the ceremony and she told PEOPLE about her plan to wear,
"We're very casual. I love how at City Hall people come in everything from wedding gowns to jeans. It's so mellow and chill, just how we like it,"
After the ceremony, the bride was seen in a gold floor-length beaded gown for the reception at Atlantic Grill.
As for the reception party, Burnett had planned the whole thing herself, and the ceremony included classic holiday-themed playlists. 
 "Christmas is our favorite time of year," Burnett said. "We thought it would be the perfect time to get married."
Erin announced her pregnancy in June 2013. And finally, the couple was blessed with a baby boy named Nyle Thomas on Nov. 29 of the same year. They also explained to PEOPLE how happy they were to see him for the first time.
"Seeing him for the first time was the most awe-inspiring, joyful moment of our lives."
Moreover, the couple was blessed with a baby girl in July of 2015 and named her Colby Isabelle. It was confirmed by  Eric Burnett herself posting a photo on Twitter.
Eric Burnett has net worth as that of $12 million and her annual salary at CNN is approximate $3 million dollars.
David's Short Bio:
David Thomas Rubulotta is the managing director of high-yield sales at Citigroup.  Before, David was employed by Lehman Brothers where he worked in trading. Rubulotta finished his undergraduate degree while he was in Villanova.
After few years, he gained MBA from Columbia in 1998. Back in 2009, He donated $3,400 to Governor Christie to show support for his general election campaign.