Entertainment
Openly Gay Kyan Douglas Not Getting Married? Doesn't Even Have A Boyfriend?
Kyan Douglas is a man best known for his work on "Queer Eye," and most of the males who are on the gay side would already know the fact that he is a gay as well. 
The people, who have their eyes set on Kyan, are moreover willing and longing to know if their dreams are going to get shattered! And the curiosity raises whether Kyan is having any thoughts of getting married anytime soon, or, already has a boyfriend or a partner in life. 
This segment is, therefore, dedicated to the romantic aspect of Kyan's life; where his possible marriage and his dating relationships will get discussed.
So let's get going.
Is Openly Gay Kyan Douglas Not Going To Get Married? Or Does He Have A Dating Partner In Life?
Kyan Douglas is a gay, and there is no doubt about it, but also, there is no denying that the guy is really attractive and has got the looks that could kill anyone.
With the charm and the looks he possesses, everybody believes that he has a partner in life who he could get married to anytime. But alas, that does not seem to be the case, as there is no profound evidence about him currently dating a boyfriend.
Moreover, the man has maintained ample silence on his love and the romantic aspect of his life, so his current relationship status remains unclear as of now.
However, everyone does know the fact that he and fellow actor Robert Grant were once in a dating relationship.
Kyan Douglas and Robert Grant got together back in 2003, and after some months of dating, they called it quits in December the same year.
However, they chose to remain good friends with one another, and there were also reports that Kyan later moved on to get engaged briefly to famous publicist and gay rights activist, Gregory Durham.
The two got together in 2004 and took their relationship to the next level two years later by getting engaged to one another in June 2006, only to call off their engagement a month later in July.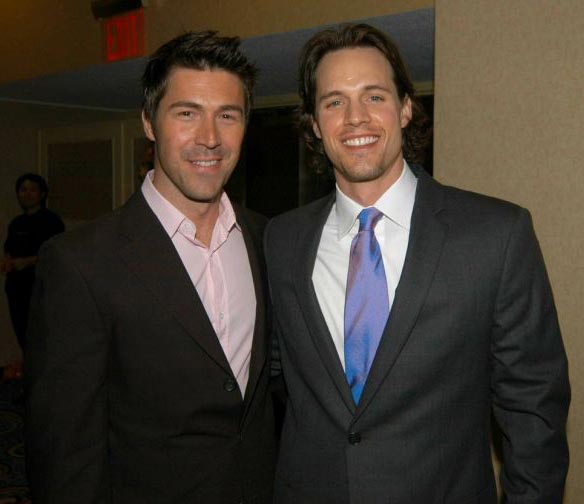 Caption: Kyan Douglas and Gregory Durham were engaged for a month.
Photo Credit: liverampup.com
Furthermore, several rumors surrounded the dating life of Kyan once Kyan and Durham split, as he was then linked to Lance Bass and several claims were being made of them dating one another.
Bass' spokesperson said,
"Lance admitted to having a bad track record with friends and asked everyone what they thought of Kyan, We all assured him Kyan is 'good people.' Kyan asked Lance out."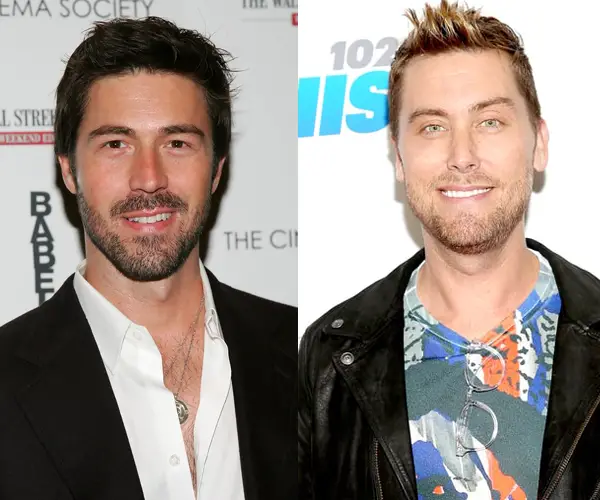 Caption: Kyan Douglas back in time got romantically linked with Lance Bass.
Photo Credit: liverampup.com
The spokesperson, however, said that he was not entitled to give any major takeaways about the life of his clients,
"We do not comment on our clients' personal lives."
That is the reason why the claims were just complete mysteries for the entire world, and it remained unclear about the nature of their connection.
Kyan Douglas' Family Life:
Kyan Douglas has always been someone who has preferred to keep the details about his personal life close to his chest, and that is the reason why there are no significant details disclosed by him regarding his family life.
However, the internet world indicates that he has a sister named Kelli, who is the reason behind his attractive hairstyle, as she first taught him how to style hair. 
Moreover, it is known that back in 2009, Kyan took a break from TV and his overall work, such that he could take care of his then ailing mother. She, unfortunately, passed away in 2012. 
Think we're missing something? Do let us know in the comment section below!