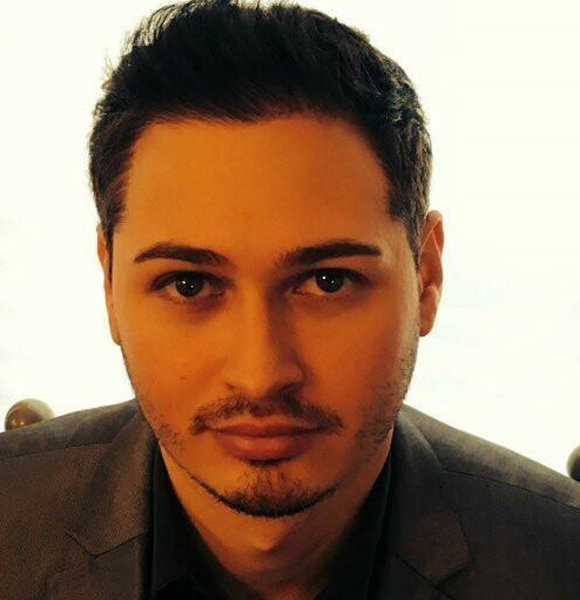 Kyle Kulinski is the voice behind the radio show, Secular Talk - also known as The Kyle Kulinski Show. The program is quite popular on YouTube; evident by over 700K subscribers. 
Well, Kyle identifies as a liberal and comments on American politics on the show. He is also the co-founder of Justice Democrats - a political action committee. 
What Is Kyle's Net Worth? 
With the growing popularity among politics enthusiasts, Kyle has cashed in on the fame. As a busy radio host, he brings in over $45,739 per year in salary. 
Further, Kyle's show, Secular Talk, earns him an average income of $3.1K - $49.7K per month from YouTube views alone.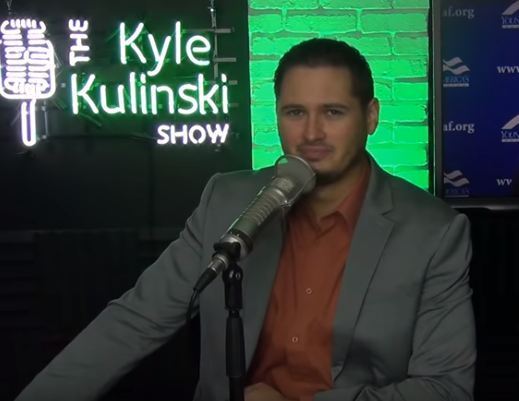 Kyle Kulinski hosts The Kyle Kulinski Show in August 2019 (Photo: Secular Talk's YouTube)
With America's political climate heating up due to the upcoming 2020 Presidential Election, the radio host will surely gain a lot of audience in his radio show. The surge in popularity will aid in Kyle's increasing net worth. 
Bio: Height, Age & Family 
Kyle was born on 31 January 1988 in New York. The 31-year-old boasts the sun sign Aquarius, according to his birthday. 
The host of height 6 feet (1.83 m) possesses mixed ethnicity, derived from his parents. From his father's side, he has Polish-Austrian-Irish-Welsh and English ancestry, while he is Italian from his mother's side. 
However, not much is known about Kyle's family life as he doesn't speak much about the details of his family background. However, it is known that his father died due to lung cancer when the radio host was very young. 
In the absence of his old man, Kyle's mother stepped up and provided for him. Interestingly, she named Kyle after getting inspired by a Terminator movie character.
Alleged Gay, Wife?
In the absence of extensive dating history, Kyle is often confused as a gay man. However, on 8th November 2018, he cleared the air about his sexuality and revealed his straight nature via Twitter. 
Political Commentator's Dating Life:- Mor Shapiro Bio: Post Wedding Status With Ben Shapiro, Kids & Mystery Job
However, his girlfriend or possible wife details remain obscure. Maybe, he wants to keep his personal life to himself. 
Controversy Info
As a political commentator, it is normal for Kyle to get into heated debates over views on politics. However, as a self-proclaimed alt-left supporter, the radio host came under fire when questionable tweets from his past were revealed. 
Kyle's sporadic tweets - dated from 2011 to 2016 - were allegedly racist towards the Black community and Asian people. Reportedly, he commented that all Asian looked the same and used words which were offensive to the African-American community. 
Further, he allegedly used derogatory words for gay people while replying to a Twitterati. His tweets got excessive backlash as people thought his stance on politics, and targeting the minority - opposite to the very left ideologies - didn't go well together. 
Controversial Celeb:- Bill O'Reilly Lands A New Contract with the Fox News Despite Controversy of Sexual Harassment!
Following the hue and cry about his controversial tweets, Kyle resigned from Justice Democrats in December 2017.