Entertainment
WWE Star Lacey Evans In Real Life: Married Status & Husband Details
Lacey Evans is an exciting athlete in the WWE Universe...is married to her husband...her husband's name is Alfonso Estrella...started her career in the WWE from the NXT division...her height and weight figures are given below...keeps her amazing physique maintained through hard workouts...now features in the SmackDown division...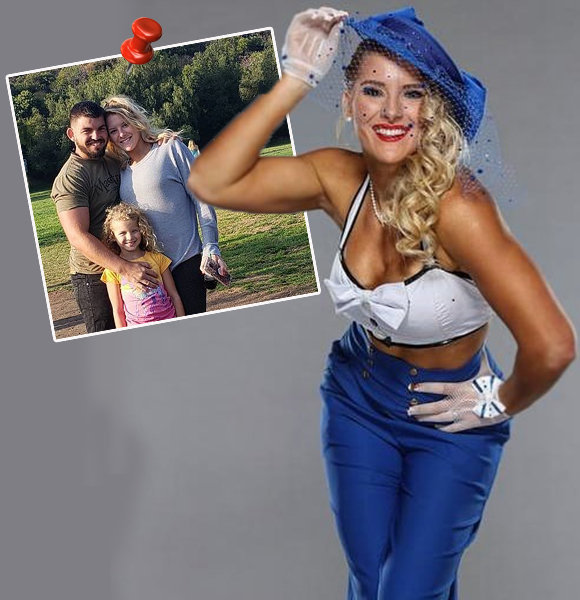 A military person-turned-wrestler, Lacey Evans is one of the most exciting divas in WWE. She achieved the rank of sergeant during her service in the marines, after which she transitioned to become a professional wrestler.
However, Lacey didn't directly join the WWE as her wrestling start. She initially competed in the American Premiere Wrestling and was a World Heavyweight Champion there. Only after a successful time at the American Premiere Wrestling did she join the WWE NXT in 2016.
She earned her first televised victory in the NXT in January 2018, two whole years after she entered the division, and she is going strong ever since. She now features in the SmackDown division of the WWE.
Life Outside WWE: Lacey's Married Status
Lacey is happy with both her professional and personal life. She is married to her long-time boyfriend, and her husband's name is Alfonso Estrella.
Another WWE Star:- Nia Jax Married, Dating, Family, Net Worth
Alfonso, who is involved in the construction business, has been Lacey's husband for more than 15 years as of December 2019. They started dating when she was just 14 years old. The pair has a great marital life, too, as Lacey and Alfonso bought two houses before she turned 24. It goes to show that the couple works together and supports each other in their respective careers.
In addition to the well-going wedding, Lacey also has a beautiful daughter named Summer from her marriage. Lacey takes Summer with her during her tours while performing for WWE in various parts of the country. Summer has an Instagram account, too, which Lacey manages for now.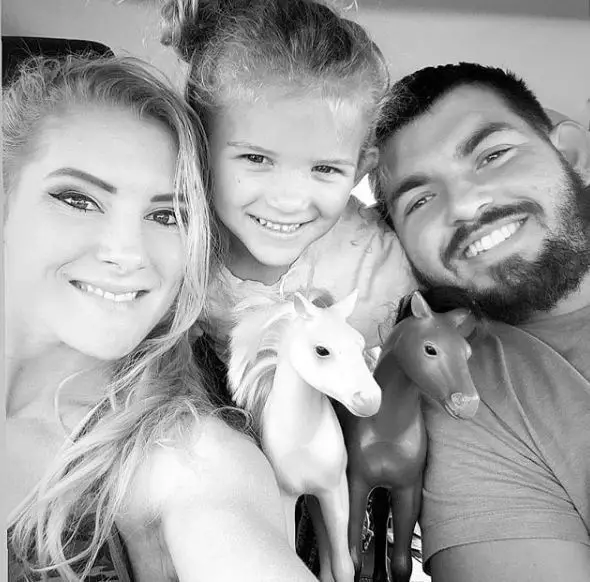 Lacey Evans with husband Alfonso Estrella and daughter Summer Estrella (Photo: Alfonso Estrella's Instagram)
As of now, there are no talks that the couple could be splitting up anytime soon. The family is pretty open about their love for one another and even shares a lot of pictures of their activities online.
Interesting Facts: Age, Height, And More
Lacey Evans was born on 24th March 1990 in Georgia, US.
She has an incredible physique with a height of 5 feet 8 inches (1.72 meters) and weighs around 132 lbs. She has an intense workout routine that keeps her physical appearance amazing.
Read More:- Jessamyn Duke Married, Lesbian, Net Worth
Lacey had a military career before she made a name for herself in the entertainment industry. She is a US Marines veteran and joined the marines when she was just 19 years of age. She graduated out of boot camp as her company's highest-ranked shooter and also served as a crucial member of the Marine Corps Special Reaction Team - a military equivalent of a SWAT team. She served for five years in the marines and left after achieving the rank of sergeant.
Lacey's real name is Macey Estrella, and her stage name Lacey Evans is her sister's maiden name.
The WWE diva entered the wresting field just one week after she watched her first-ever wrestling show. She knew nothing about the industry before her first show. And, she got hooked to it immediately.
The wrestler had a rough childhood. Her mother left when Lacey was just ten years old, and her drug-addict father raised her and her siblings while also traveling a lot. She has also revealed that her father had a bad temper and was physically abusive.